The Virginia High School League announced its 2023 Class 3 all-state girls' soccer team this week and William Byrd had two girls on the second team. Byrd senior Maddy Simmons was named at forward and senior Sophia Chrisley is the second team goal keeper.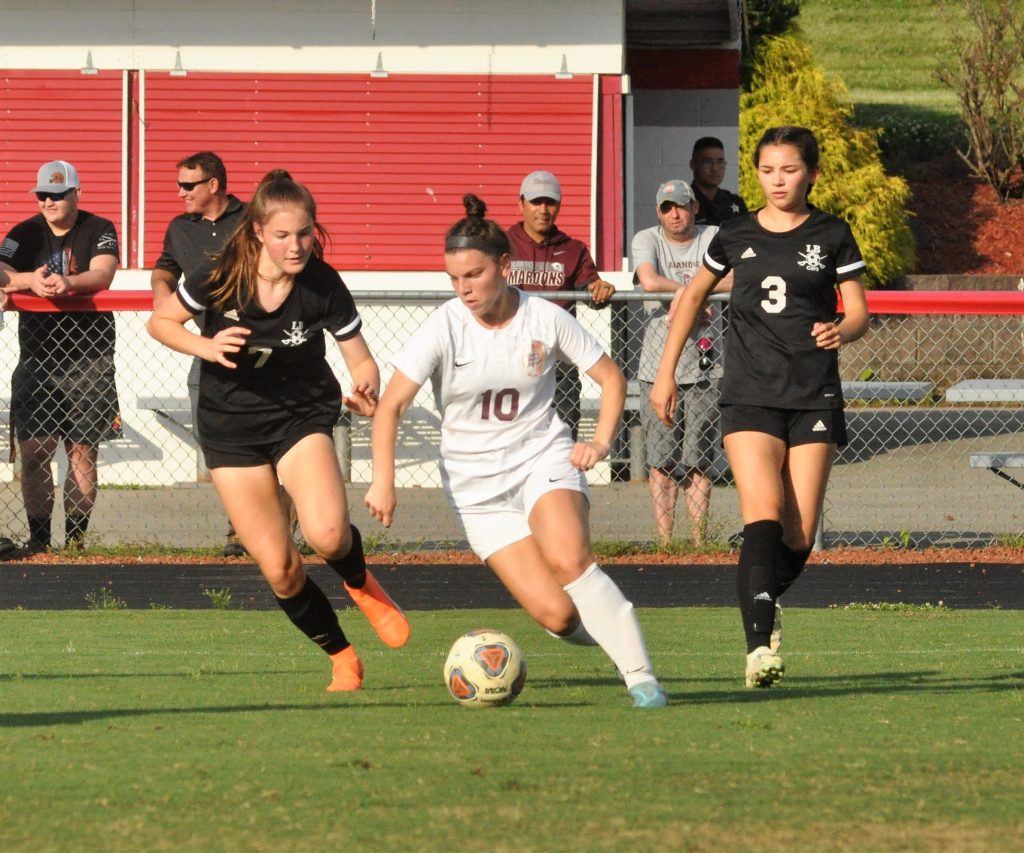 Simmons was Byrd's leading scorer and Chrisley did an outstanding job in the cage for the Terriers this year. Byrd finished with a 17-2-3 record and made it to the state quarterfinal round in Class 3.
Brentsville District's junior midfielder Peyton McGovern is the Class 3 Player of the Year, and Brentsville District's head coach Scott Kerns is the Class 3 Coach of the Year. McGovern scored 31 goals and had 16 assists this season for the Tigers, including a goal in the state quarterfinals against York, two assists in the state semifinal against Charlottesville, and the game's only goal in the state championship game against Lafayette.
In his first year as head coach at Brentsville, Kerns led the Tigers to a 21-1-0 record and their first state title in girls' soccer since 2003 with a 1-0 win over defending state champion Lafayette in the finals. It was the team's 16th shutout of the season. Kerns has won 203 games at four different high schools.
The all-state soccer team consists of four forwards, four midfielders, four defenders, one goalkeeper, and three at-large positions. The All-State selection committee comprises eight soccer coaches, with two from each region.