The William Byrd girls were 17th and the boys were 19th in the Virginia High School League Class 3 state indoor track meet this week. Heritage High of Lynchburg swept the girls' and boys' titles in the meet held Monday and Tuesday at Liberty University in Lynchburg.
The pole vault competition was held on Friday and Wyatte Bailey of Byrd finished second, earning all-state honors. The rest of the meet was held on Monday and Tuesday and Bailey was a part of the 4×200 relay as Byrd placed sixth with a school record time of 1:33.36, earning all-state honors. Dylan Hughes, Brady Reachy and DeShawn Austin also ran on that relay team.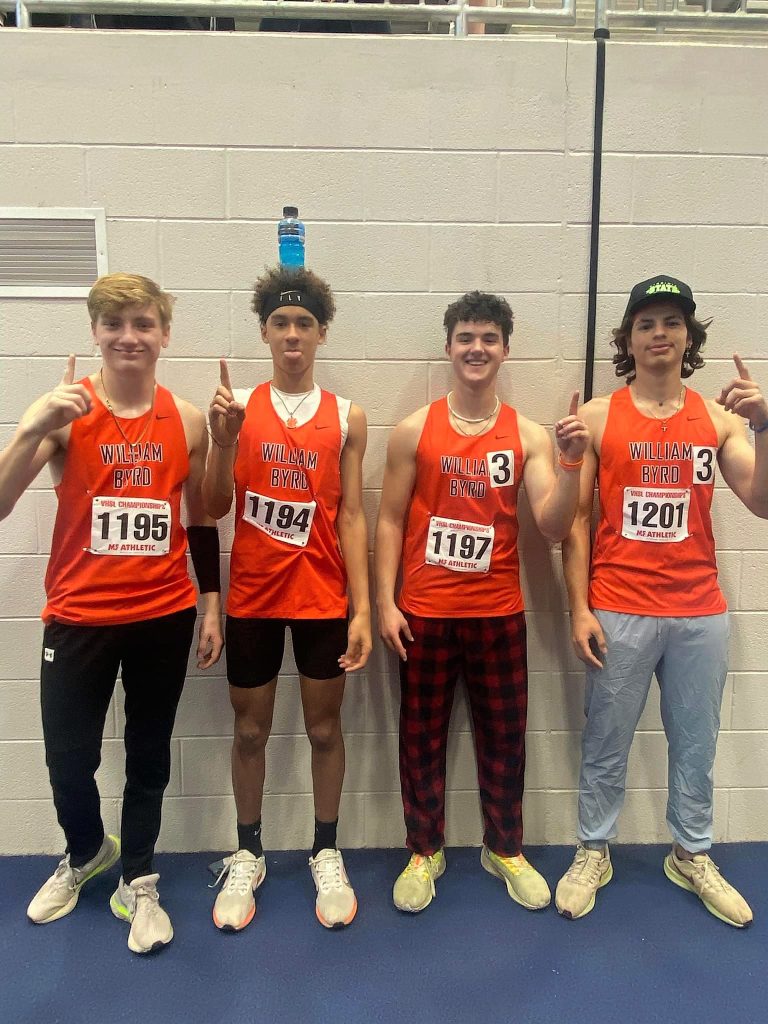 Bailey also took seventh in the 500m with a personal best time of 1:08.00. Austin, coming off a performance as the Field Event Athlete of the Year in the region, took 11th in the triple jump with a leap of 40'05.5" and 14th in the long jump at 19'04.25". Hughes ran a personal best of 6.7 in the 55m and Donald Mullins had a personal best in the 1000m at 2:41.68.
Sydney Blewett led the girls' scoring as she took second place in the state shot put with a distance of 38'06.25", giving her all-state honors. Grace Onwi was also all-state when she placed sixth in the 500m with a time of 1:21.08.