By Debbie Adams
Aphrodite Salon & Spa has opened at Vinyard Station in downtown Vinton at 108 South Pollard
Street. The new business is owned by Brittany Marie Davis. Her manager (and nail specialist) is
Kim Holcomb. They met when both were working at Polished salon in downtown Roanoke,
where Davis was the manager.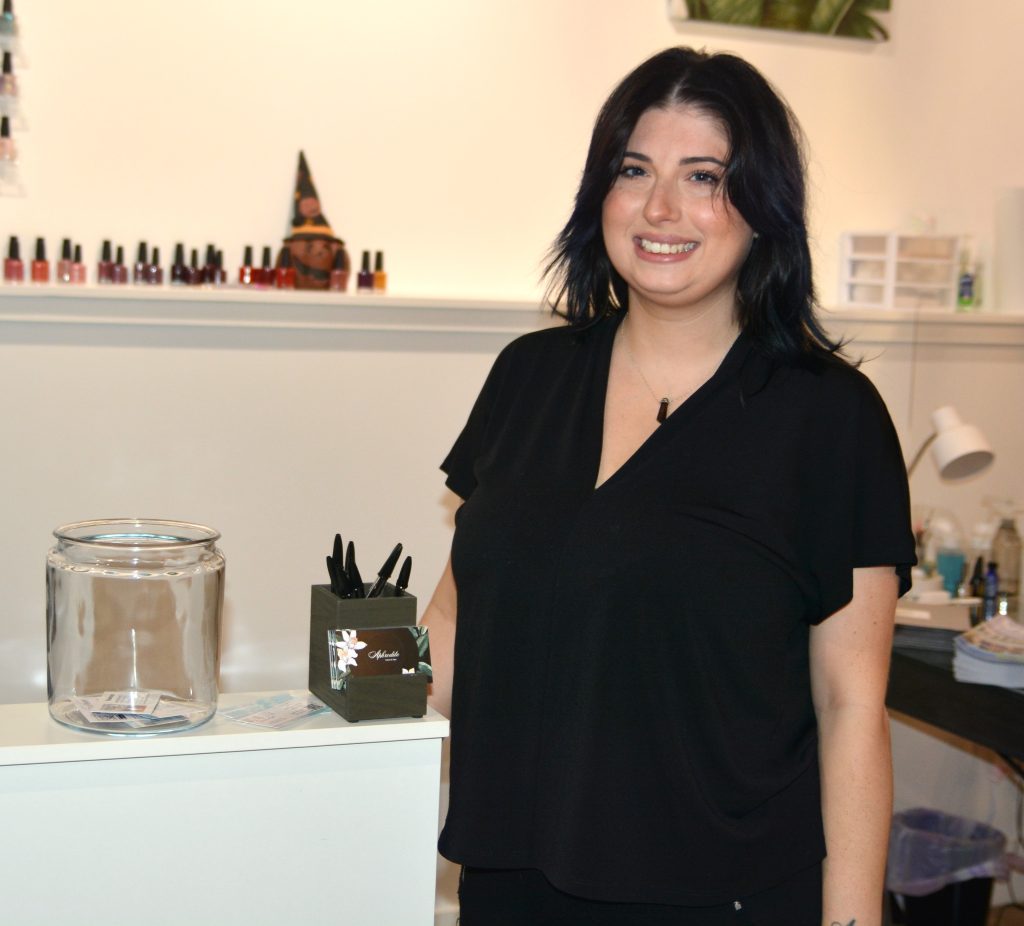 Although she has worked in management, this is the first business Davis has owned herself. The
grand opening was on August 15.
She chose the name "Aphrodite Salon and Spa" because "Aphrodite is the goddess of Love and
Beauty" and she hopes everyone leaves her salon "feeling like a goddess."
Davis was born in the Roanoke area, but grew up in Greenup, Ky., (near Huntington, W.Va.),
where her parents owned a restaurant. She visited family here (grandfather and uncle) in the
summers and "loved it here."
She trained at a cosmetology school in Kentucky and then completed an apprenticeship in
Radford. She decided she wanted to open her business in the Roanoke area and relocated. She
had a vision of what she wanted her salon to look like and 108 South Pollard was perfect.
When she first saw the interior of the building, which was basically walls, floor, and bowstring
truss ceilings, at the time, she knew she could turn it into her "dream salon." Hill Studio and Greg Rhodes, of Construction Unlimited, turned her dream into reality in the planning and build-out, including the unique and trendy "pedicure spa benches."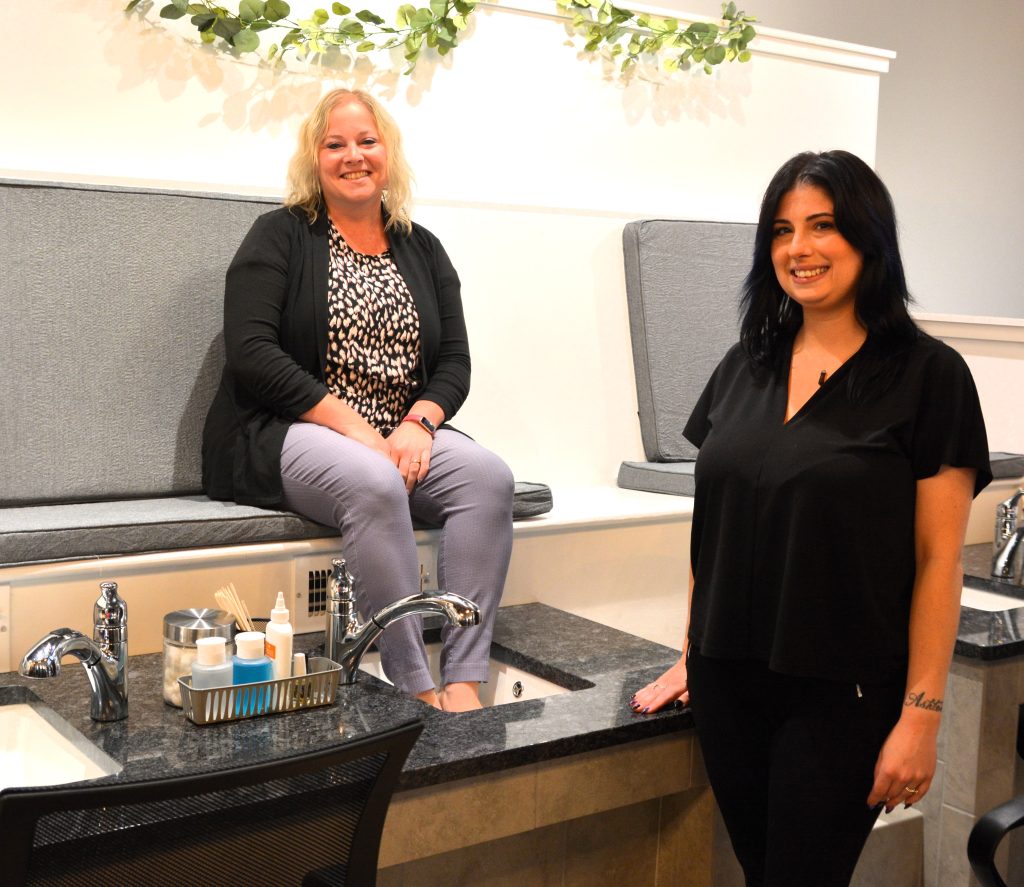 She was also thrilled with the downtown Vinton location, just booming with new businesses and
drawing crowds.
Aphrodite Salon is located at Vinyard Station, just next door to RND Coffee and Pok-E-Joe's
BBQ restaurant and across the street from Twin Creeks Brewing Company and the Pollard 107
South restaurant. Parking is readily available behind Pok-E-Joe's and accessible via a walkway
to Pollard Street. More downtown parking is being added by spring.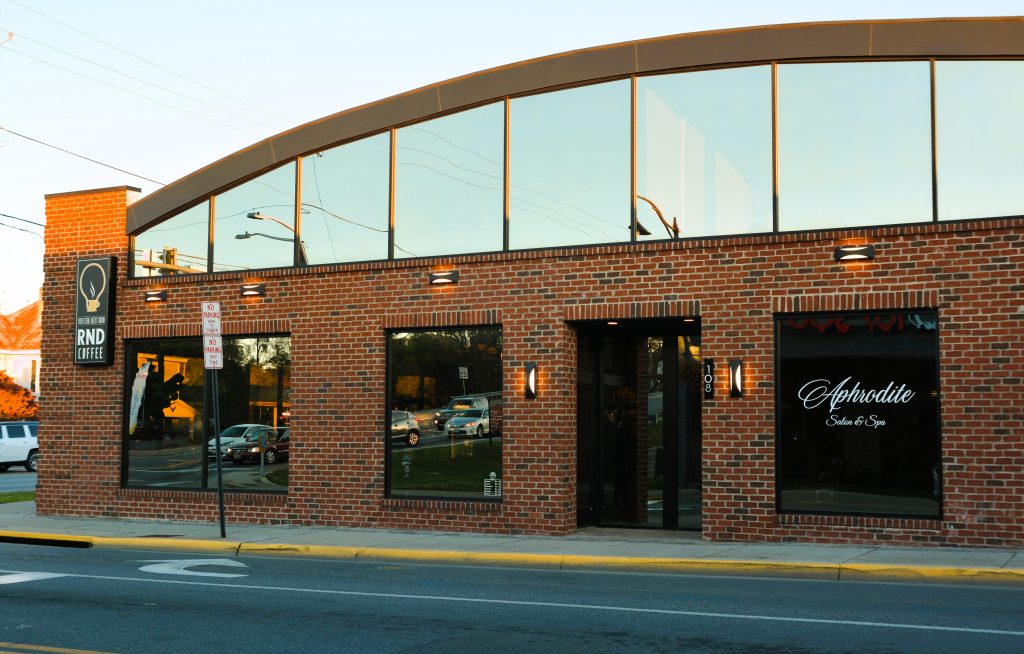 Davis said their focus is on nails at Aphrodite -– manicures and pedicures, including health and
cleanliness. The current specialty is CND Shellac manicures and pedicures. They also offer
classic, Plexi-gel and Gel-x manicures. Take a look at their nail art on Facebook.
Tuesdays are known as "Toesdays," with 10% off pedicure prices. In addition to mani's and
pedi's, Aphrodite also offers lash extensions, and facial and body waxing.
Hours are Tuesday through Friday from 10 a.m. to 7 p.m. and Saturdays from 9 to 5; closed
Sunday and Monday.
For more information or to make an appointment, visit www.Aphroditessalonandspa.com or the
Facebook page, email Brittany@aphroditesalonandspa.com or call 540-566-3411.