By Debbie Pitts, Vinton Historical Society Treasurer
Virginia Etna Lithia Springs were widely known since about 1896 and visited by locals for a
drink of healing "lithia" spring water as they traveled to and from Roanoke, Salem, or Vinton.
The springs were located on the north side of Virginia Avenue in Vinton. In 1936, Burlington
Mills built a weaving plant across the street which is still functional today as Precision Fabrics
Group (PFG).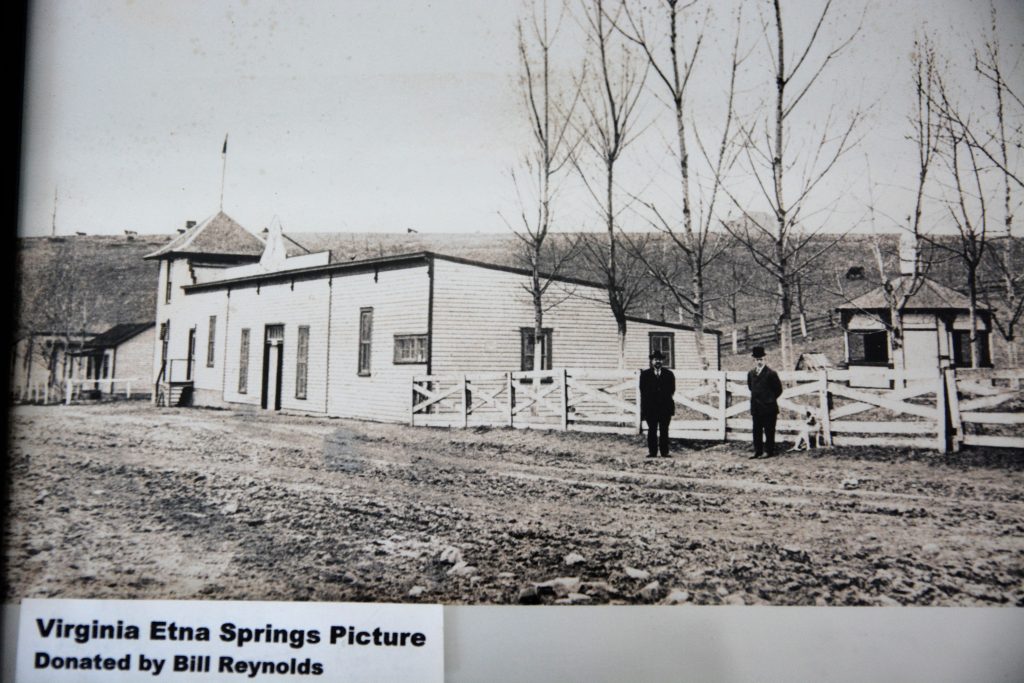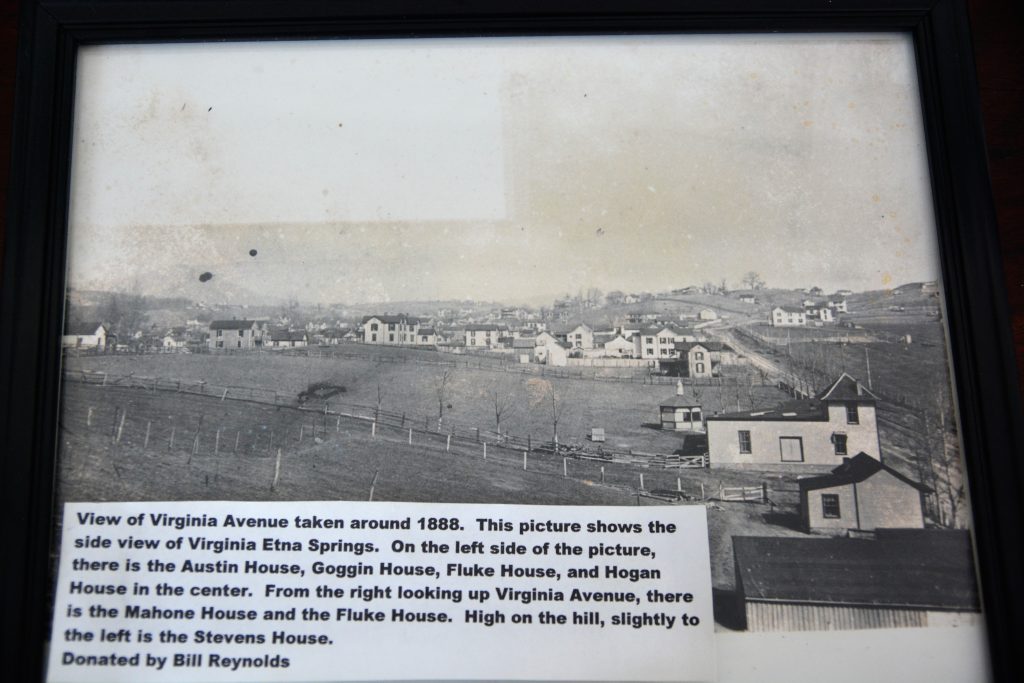 Virginia Etna Springs Bottling Company was first owned by John A. Peck. In 1917, his son,
John Jr., assumed management until he died in 1950. His widow and William M. Miles
continued to operate the small business. The water was marketed on a big scale, even shipping
some abroad. The company had branch offices in New York and New Orleans.
In the early days, water was bottled and sold as it came from the springs. Later, most of it was
piped from the springs and made into a flavored drink. The springs were tapped nine feet
underground. The plant could bottle up to 800 cases a day, employing from 10 to 13 workers.
Near the beginning of the 20th century, that flavored drink became one of the finest soft drinks
sold and was found in many areas of the East and Midwest and known as the Virginia Etna
Ginger Ale made from the healthy mineral water from the springs.
The spring water was carbonated and used in producing the light caramel color ginger ale along
with Jamaica ginger which gave it a distinctive flavor with the addition of the juice of grapes,
lemons, and oranges.
The water from the springs was also used on the dining cars of Norfolk & Western Railway—a
big bottle of the water was placed on each table. President Grover Cleveland once gave
testimony to its good flavor.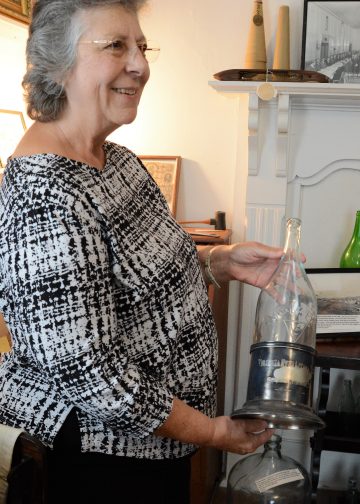 One of these big bottles in its attractive container is now displayed in the Vinton History
Museum along with a variety of the ginger ale bottles, water bottles, and crates.
When traffic became much heavier on Virginia Avenue in the 1950s, the road had to be widened
and the bottling company had to close in 1954. The building was demolished. It was located on
the site of what is now Vinton Pawn Shop.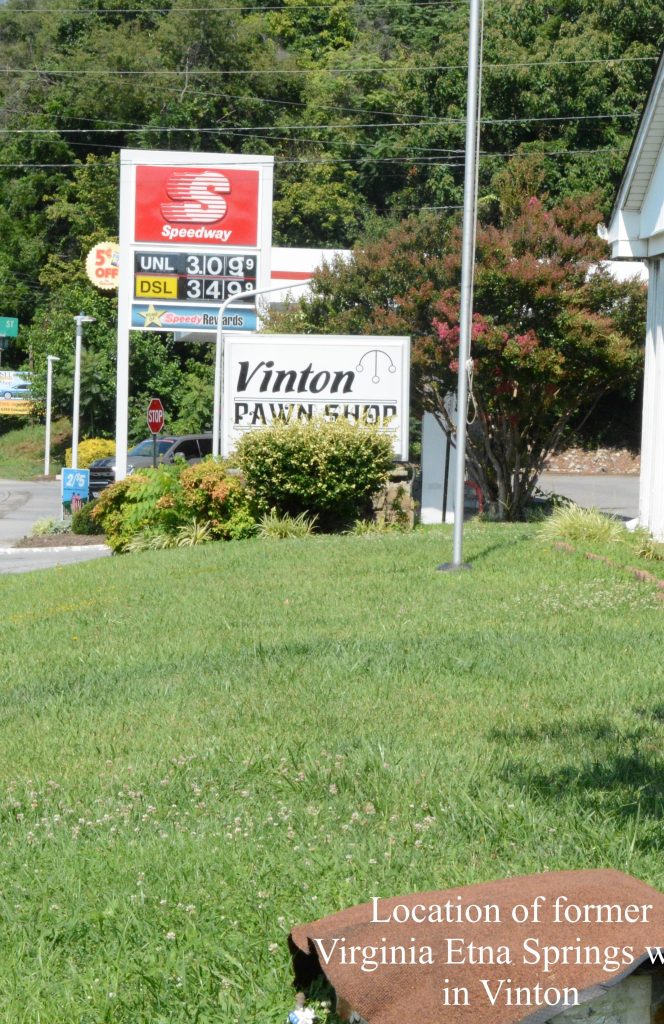 The owners did not leave the precious ginger recipe to anyone, leaving sadness to all who
enjoyed the sparkling drink.
Be sure to stop by the Vinton History Museum in downtown Vinton to see the Virginia Etna
Springs Bottling Company exhibit on display. Their hours are Monday, Wednesday, Friday, and the first Saturday of each month from 10 a.m. to 2 p.m.