The 2023 Roanoke County Public Schools All County Band event was held at Northside High School on Jan. 10, 2023. Top musicians from each middle school and high school band program were selected to participate in this prestigious event. These students came together to form one middle school band and one high school band, where they rehearsed and then performed a concert in only one day.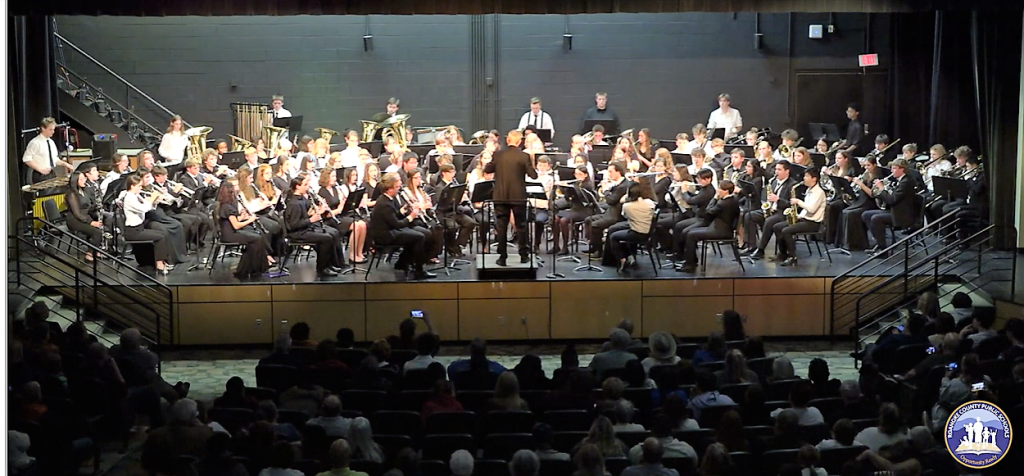 The RCPS Middle School All County Band was conducted by Beth Williams who is a band director in Roanoke City Public Schools and has two sons in the William Byrd bands.
The RCPS High School All County band was conducted by Dr. Larry Seipp from Liberty University.
According to William Byrd Middle School Director of Bands, Denise Aspell, "The performance was outstanding, and the students had a wonderful time making music and learning skills to help them become opportunity ready for the real world."
WBHS All-County Participants included:
Flute: Maggie Parkhurst, Reagan Dillard
Clarinet: Becca Radford, Dillon Colgan, Noah Williams, Braeden Booth
Bass Clarinet: Elijah Dillon
Alto Saxophone: Ashton Kanode
Tenor Sax: Devin Colgan
Trumpets: Landon Bruner, Griffin Yakob, Tabitha Giles
Trombone: Sage Kushman, Holly Mills
Baritones: Logan Brown
Tuba: Annika Hoagland
Percussion: Corinna Pittenger
William Byrd Middle School students who made All County band for 2023 included
Flute: Erica Barton, Charley Lord
Clarinet:  Sophie Hoagland, Brihanna Harris, Levi Whitcomb, Sabrina Wray, Kenley Minnix, Katelyn Bennett
Alto Saxophone: Sammara Weaver
Tenor Saxophone: Georgia McCutcheon
Baritone Saxophone: Elizabeth Abrams
French Horn: Sydney Nichols, Aiden Beasly
Trumpet: Penley Moore, Fallen Davis, Kendall Ranson
Trombone: Jeremy Paul, Jaxon Fowler
Baritone: Hudson Cain
Tuba: Nathaniel Hale
Percussion: Owen Webb
The 2023 Virginia Tech Honor Band concert was held on Jan. 22 in the Moss Arts Center at Virginia Tech. Five students from WBHS performed in one of the four separate bands. They included Elijah Dillon, Sage Kushman, Maggie Parkhurst, Latriva Pierce, and Becca Radford.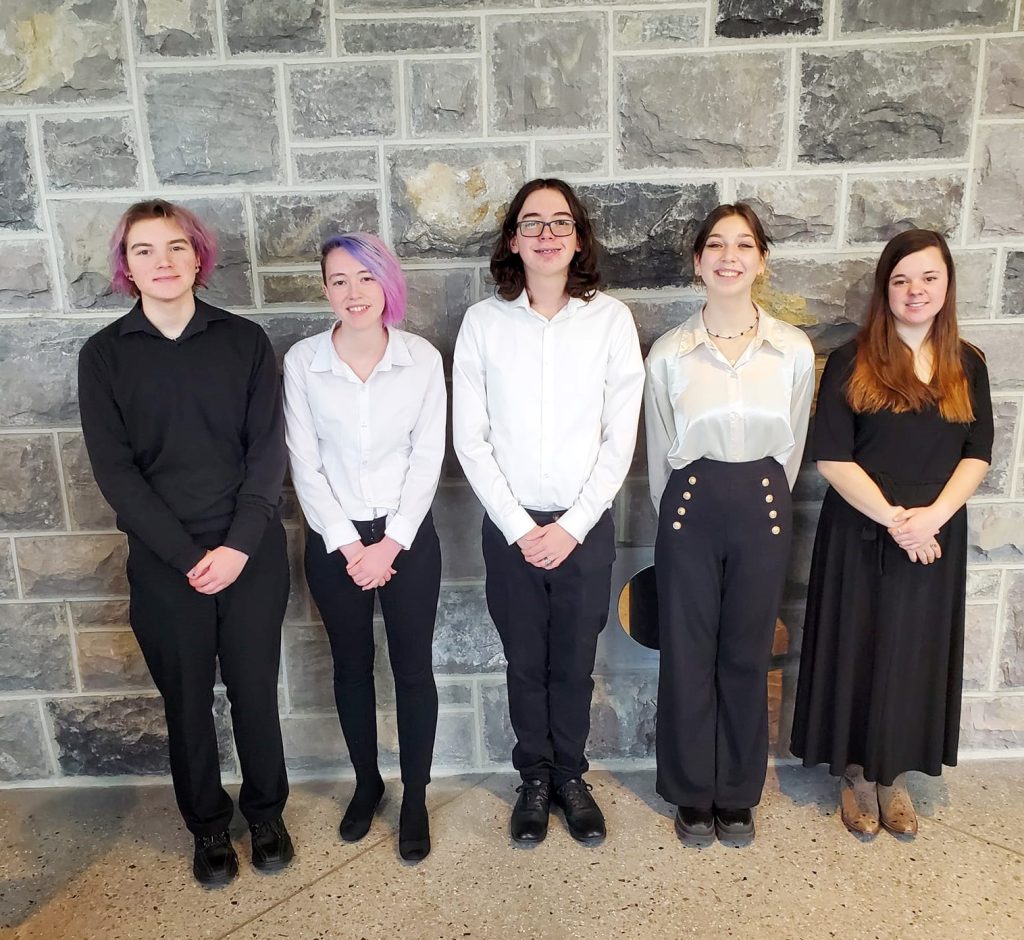 The Virginia Tech Honor Band takes place annually in January in Blacksburg and accepts students by band director's recommendation. Nearly 400 visiting students and their directors participate in rehearsals, clinics, and performances with Virginia Tech music faculty and guest clinicians over the weekend.
Scheduled conductors for 2023 were Derek Shapiro, Director of Bands, Virginia Tech; Emmett O'Leary, Assistant Professor of Instrumental Music Education, Virginia Tech; Catheryn Foster, Assistant Professor of Practice of Music Education, Virginia Tech; and Corey Seapy, Director of Bands, University of Central Missouri.
"We had students in each of the four bands and they all performed beautifully," said Dan Plybon, WBHS Band Director.
Courtesy of Denise Aspell, WBMS Director of Bands, and Dan Plybon, WBHS Band Director