The William Byrd cross country team held their annual "Byrd 400" last week, a tradition
started by former coach Eric Royal and continued by first year coach Kayland Bond.
On Thursday current runners, alumni and friends gathered at the school to see if they
could combine to run over 400 miles. The current team passed that mark with a total of 428.94
miles as Regan Lilley led the team with 26.2 miles and Claire Glover was the top girl with 21
miles. Both are seniors and started their mileage in the morning before school.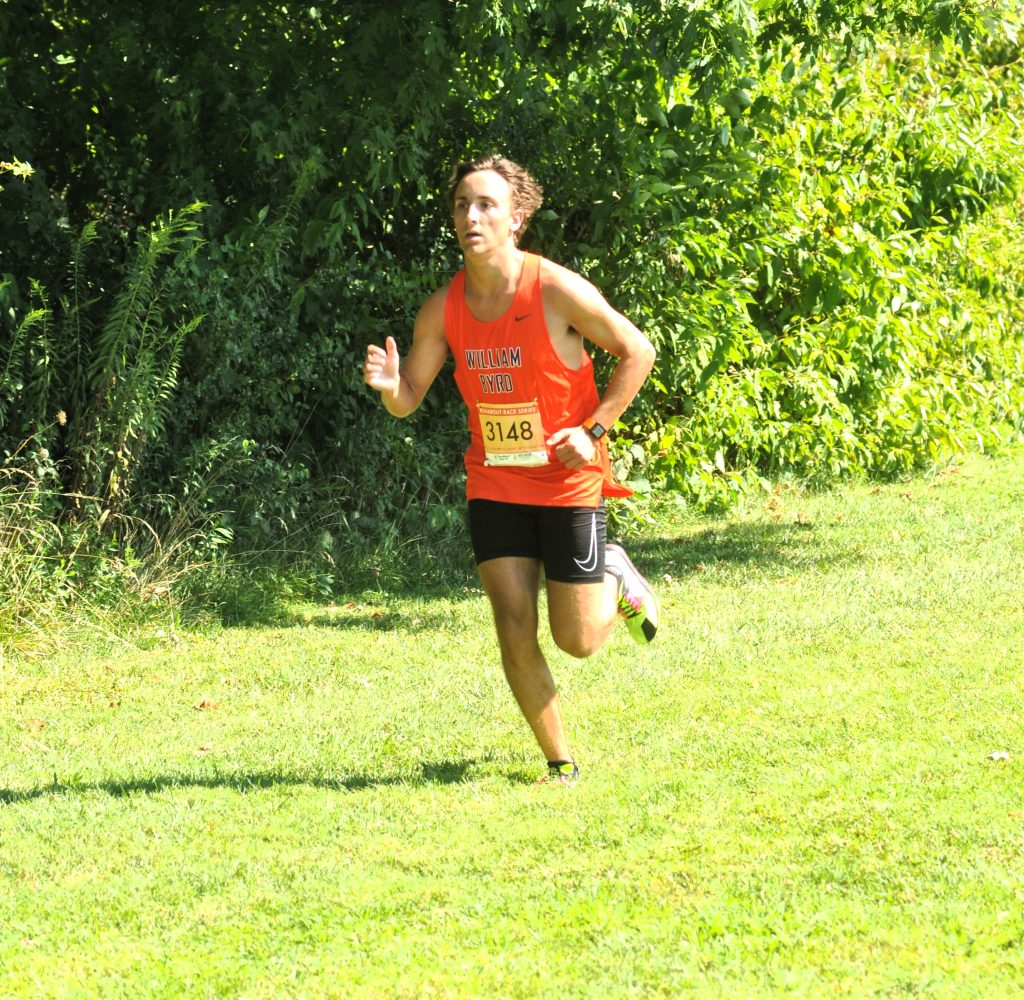 "It was amazing to see what the team can accomplish together," said Bond. "I think that
each athlete ended up running more than they thought they could. As a coach it is so rewarding
seeing the team accomplish more than they thought possible."
The total for all runners, including family, friends and alumni, was an astonishing 685.85
miles!
"My 86 year old grandfather even walked 7.1 miles to add to our total," said Bond.
After a successful event the top guy and girl runner got to choose what the team did for
practice on Friday.
"For our fun day we had an ice cream party and had a pickleball tournament at the local
park," said Bond. "It was great to see the athletes having fun together and building a positive
team culture. We had a busy and fun two days and now we are back to work this week."
The Terriers next event was scheduled for Saturday  competing in the Alleghany
Invitational at the Jackson River Sports Complex in Covington.