By Debbie Adams
Several William Byrd High School and Middle School students were selected to perform in 2022 All District Band and Choir as well as the Virginia Tech Honor Band.
The 2022 Virginia Tech Honor Band was held from January 21 to 23 at Virginia Tech. Five students from WBHS attended after being nominated by William Byrd High School Director of Bands Dan Plybon and accepted by the event staff.
Those five students were Becca Radford on clarinet, Jonah Bowser on tuba, Annabelle Moore on trumpet, Sage Kushman on trombone, and Holly Mills on trombone.
These students came with hundreds of others to form three bands over the weekend to perform a concert at the end of the event. During the weekend the students also got to see performances by the Marching Virginians as well as the Virginia Tech Wind Ensemble, and also attend masterclasses by professors.
Becca Radford was also chosen to participate in the 2022 All District Band, described by Plybon as "two days of intense playing and a spectacular concert performance. So proud of this young lady."
William Byrd Middle School had five students make the 2022 VBODA District VI All District Band held at Martinsville High School on February 18 and 19. WBMS Director of Bands Denise Aspell said, "These students completed a tough audition against talented musicians in our music district then came together to put on a concert, in one day."
The students representing WBMS were Dixie Venable on flute, Lucy Whitenack on trumpet, Noah Williams on clarinet, Dagan Miller on horn, and Gabby Romeo on percussion.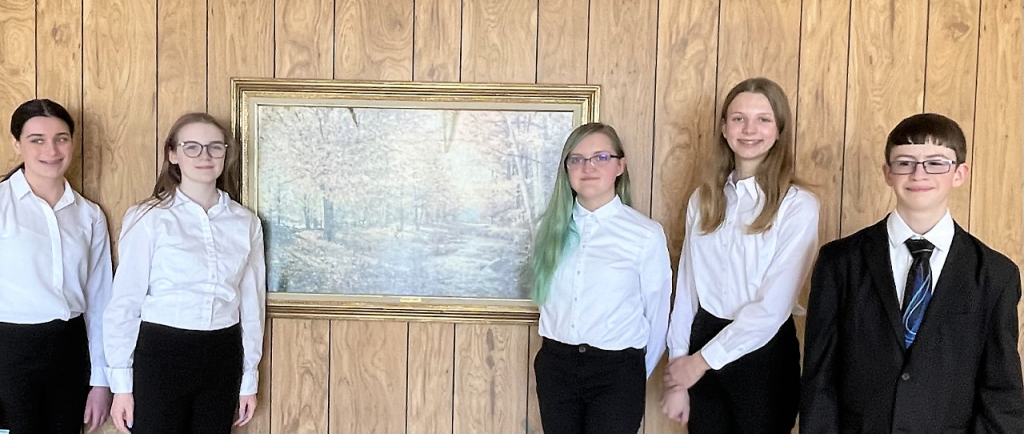 William Byrd High School also had 15 students who qualified for District 6 All District Choir, which took place on February 12 at Cave Spring High School. According to WBHS Choral Director Matt Bartley, "There, over 200 students rehearsed with two guest clinicians and performed in a concert to culminate the day. In an event where 33 high schools participated, only two had more student singers invited than the William Byrd Choir."
Participants from William Byrd included Olaedo Anyanwu, Christian Parker, Abigail Bush, Demarion Williams, Elizabeth Young, Connor Pero, Anya Hunter and Daniel Chappell in the Mixed Choir.  William Byrd participants in the Vocal Ensemble included Grace Long, McKenna Paradis, Maggie Rusinak, Lily Kroese, Jason Cox, Riley Wheeler, and Cindel Camper.
All Virginia Choir auditions also took place recently. According to Bartley, "In this competitive audition, 24 students from the musical district are selected. Once the auditions are completed, the chosen delegates will perform at an All-State event in April. When they go, they will be amongst the best high school singers in the state and led by nationally prominent guest clinicians. A concert will take place on Saturday, April 23."
Two students from William Byrd High School Choir auditioned and were selected as delegates for this event: junior Maggie Rusinak and sophomore Olaedo Anyanwu. Two other students were chosen as alternates for the event: Daniel Chappell and Olivia Staten.