William Byrd will be losing a top basketball assistant but Hidden Valley is gaining a promising  young coach as Byrd graduate Samantha Webster has been named head coach of the Titan girls' basketball team.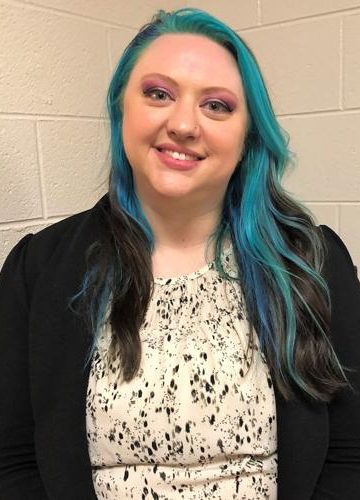 "I am beyond excited for Sam," said Byrd girls' coach Randy Bush, who had Samantha as an assistant. Webster served as jayvee coach under Randy and former Byrd girls' coach Brad Greenway for six years before becoming a varsity assistant last season.
"I hated it for us but I am truly happy for her," said Bush. "She has put in her work and I know she will do a great job over there. She has the tools to build something. I told her I liken it to when a kid leaves the house. You're gonna miss them, but you want to see them do great things so you give them the support they deserve and watch with pride as they spread their wings."
Webster is a 2010 William Byrd graduate, where she was a standout in basketball and volleyball. She played basketball at Concord University.
The Hidden Valley position opened when Doug Henson stepped down last December. He was replaced by interim coach Nick Alterio, another Byrd graduate.
"My time at Byrd was great," said Webster. "Coming back home and starting my coaching career at my alma mater was more than I could've ever asked for. I had the opportunity to work with and learn from some incredible coaches both in basketball and volleyball. I'm grateful for all the experiences and for the people who have supported me and poured into me over the years there. It's bittersweet for sure to leave a program that has such an influence on me but I'm excited to take what I've learned and use it to make a positive impact over at Hidden Valley."
The Titans have struggled in recent years, but Webster sees a lot of potential at the school.
"Hidden Valley truly is a blank slate after a few rough years," she said. "I believe they have a great group of girls who are ready to buy in and find success. I think the first thing my staff and I will have to do is change the mindset and create a culture of working hard and being 'all in' for one another. I'm excited to start building relationships and work to grow the program and take it back to the standard of success it had in previous years."