William Byrd High School has begun recognizing faculty and staff "for their wonderful contributions to students and the community" this fall with the "Terrier Spotlight of the Week."
On October 30, those recognized were John Richardson, Christie Acker, Madison Weisenborn, and Bridget Ensor.
Mr. Richardson is a teacher who can do it all. From teaching students how to safely build and design projects, organizing his Blackboard, directing traffic, to raising chickens, Mr. Richardson can do it all!
He's like Bob Villa, Ron Swanson, and Jeremiah Johnson combined! Thank you, Mr. Richardson for the guidance that you provide to our students and staff.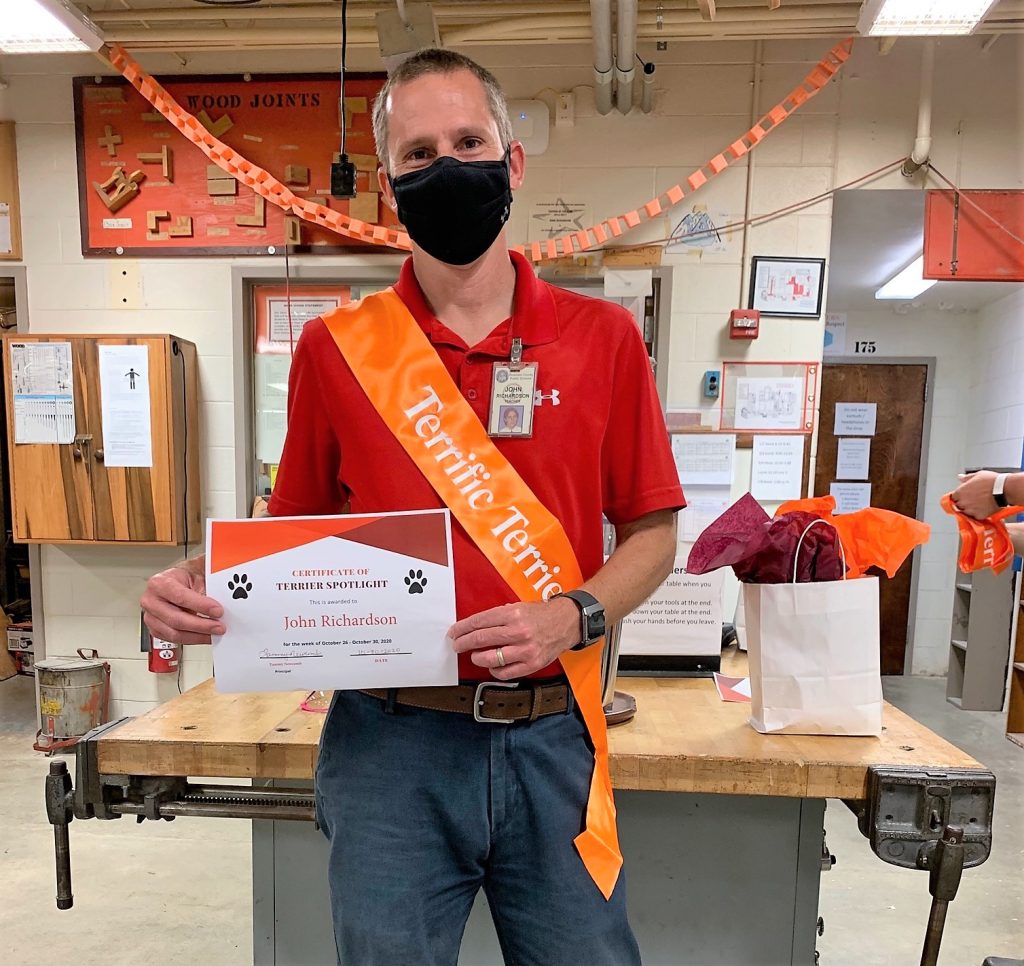 Ms. Acker is also one dynamic teacher. From teaching students the all-important skill and love of reading and writing (which we all know isn't easy), to organizing school pictures and creating a stunning yearbook, Ms. Acker always delivers! For those who don't know, Ms. Acker is also a bit of a free spirit. From backpacking across the U.S. and Europe, to navigating canoes around treacherous rapids, Ms. Acker loves a challenge and an adventure. She brings that same spirit and energy to the classroom every day. And for that Ms. Acker, we thank you!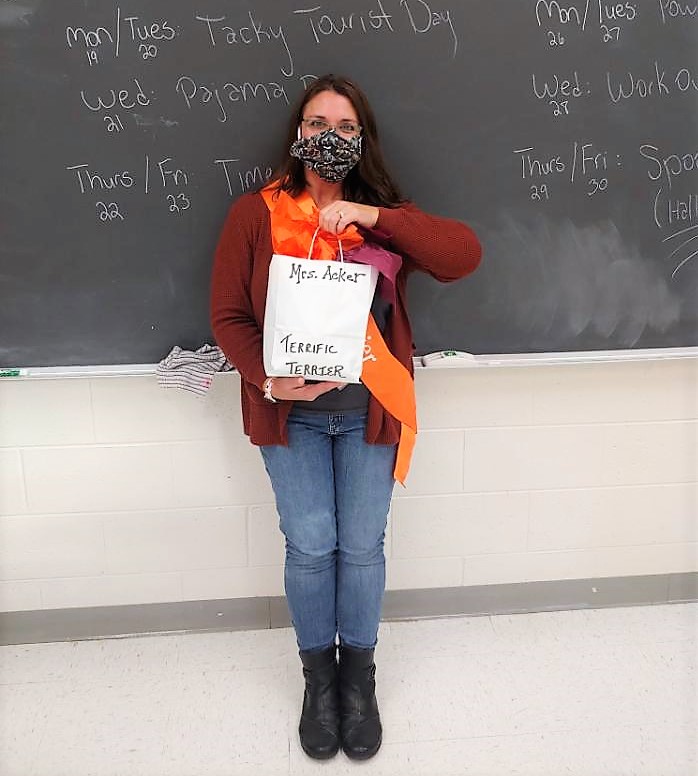 Ms. Weisenborn is dropping serious knowledge in AP and Pre-AP Calculus each and every day. The overall student enrollment and success in such challenging courses is a testament to both her skills and knowledge.
Apart from being a phenomenal math teacher, Ms. Weisenborn also chairs the SCA, which is an integral part to the phenomenal school spirit we have here at Byrd. We have to also highlight the fact that Ms. Weisenborn is doing this all while in her third trimester! Thank you so much Ms. Weisenborn for all that you do for our school!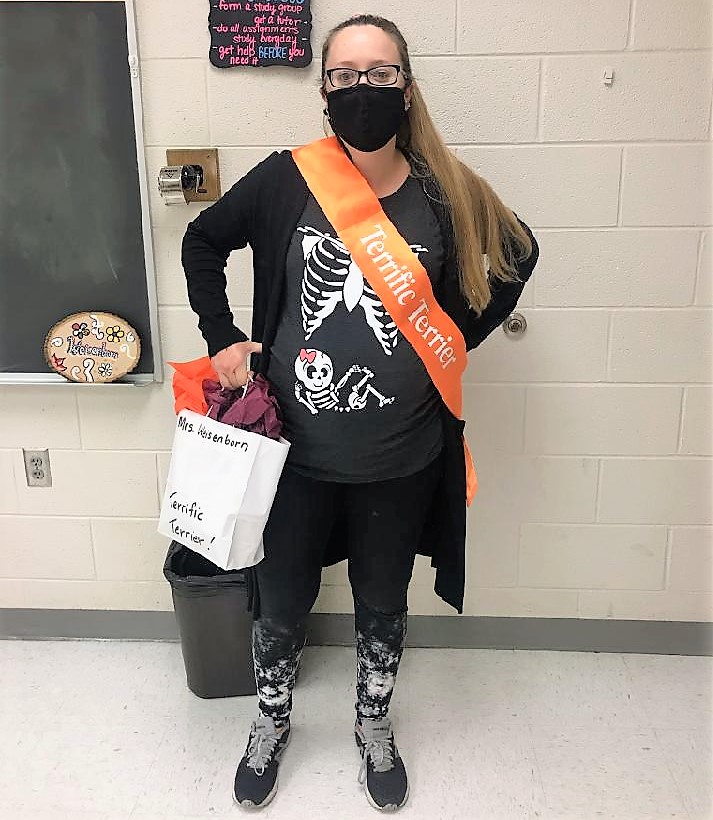 Our last Terrier Spotlight of the Week is Ms. Bridget Ensor! This has certainly been a strange year for the cafeteria. While there may not be the same hustle and bustle that we're accustomed to, that hasn't stopped Ms. Ensor and her staff from providing a fantastic service. They've had to completely change how they prepare and deliver food, for both students in-and-outside of school. But Ms. Ensor and her staff have been flexible and stayed positive. Thank you, Ms. Ensor, for all of your hard work and for always taking care of our students.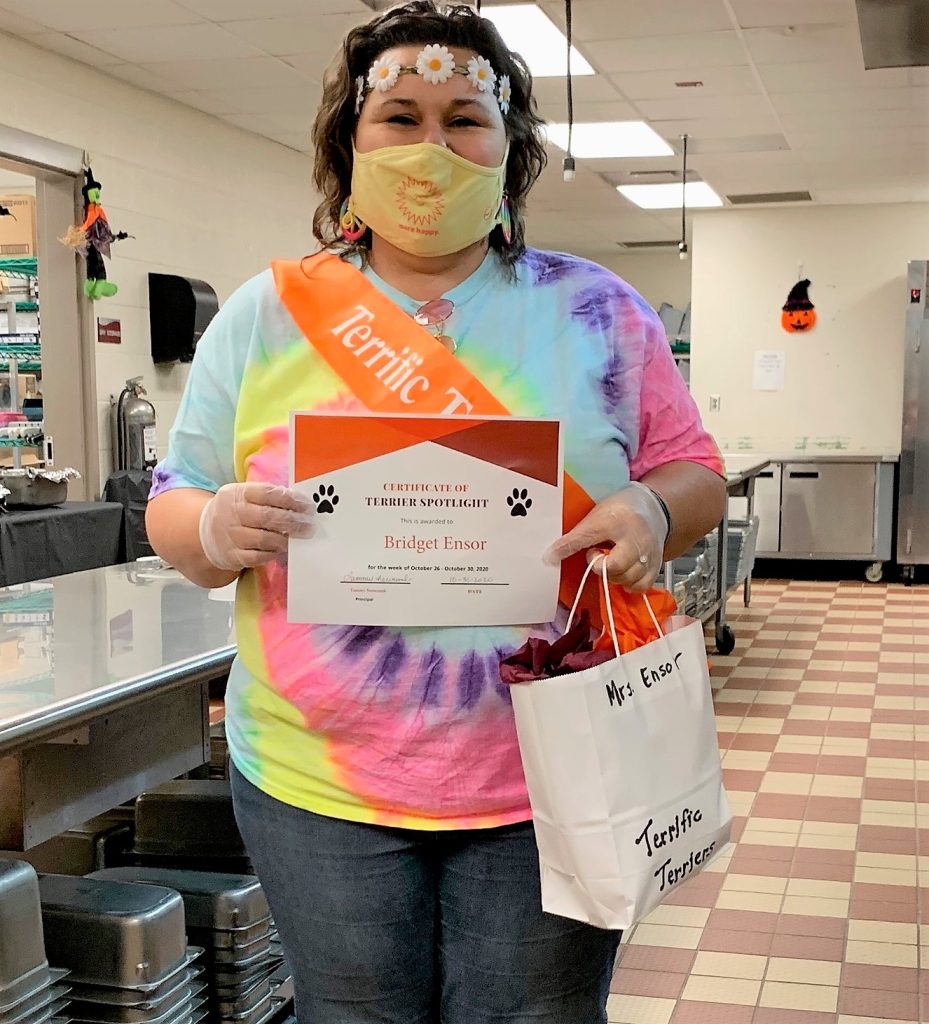 By the William Byrd High School Administrative Team