New Vinton Police Officer William C. Holland, Jr. was sworn in by Town Clerk Susan Johnson in Council Chambers at the Municipal Building on May 4. He will be introduced to council members at a future Town Council meeting.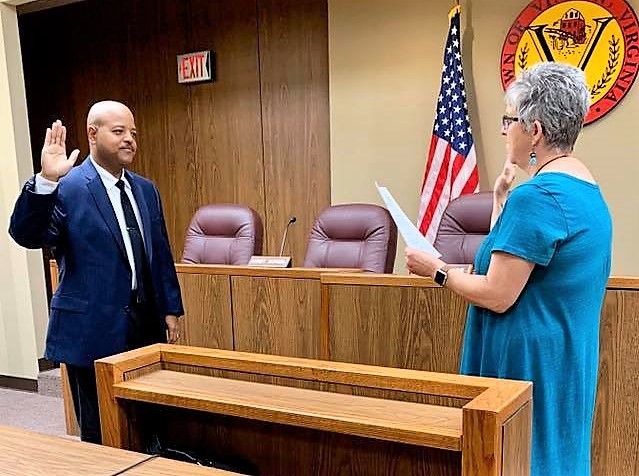 Holland was a Sergeant and Special Conservator of the Peace with the Lewis Gale Regional Health Medical Center before pursuing a career opportunity with the Liberty University Police Department.
He is a 1996 graduate of William Fleming High School and attended Virginia Western Community College that same year, studying Criminal Justice.
"I was humbled with this opportunity in the spring of this 2020 year to serve as a Police Officer for the Town of Vinton," said Holland. "I'm honored by this opportunity and I'm ready to serve."
"In reviewing my life I've been truly blessed," Holland said. "I've been married to my wonderful wife Melissa for 18 years, in which we have three amazing children–William III, Olivia, and Lauren."