By Debbie Adams
WFJX FOX Radio 910 AM and 104.3 FM is bringing Salem Media Network's national radio hosts Mike Gallagher and Dr. Sebastian Gorka to broadcast live and in-person from the studios of WFJX for the first time in Roanoke's history on Monday, March 2, and Tuesday, March 3. The community is invited to meet Gallagher and Gorka at the Vinton War Memorial on the evening of March 2.
"I am happy to confirm the appearance of our two superstars Mike Gallagher and Dr. Sebastian Gorka in Roanoke for the Super Tuesday rally," said Phil Boyce, Senior Vice President/Spoken Word Format, Salem Media Group and Salem Networks.
Gallagher will broadcast from Roanoke on both Monday and Tuesday from 9 a.m. until noon, while Gorka will be live on-air Monday only from 3 to 6 p.m.
After the Monday broadcasts, FOX Radio 910 WJFX will present a "Don't Forget to Vote—Election Reception" at the Vinton War Memorial from 7 to 9 p.m. Both Gallagher and Gorka will be speaking at the event.
Gallagher will be available for a "Meet-n-Greet" on Monday at 1 p.m. as well with a book signing.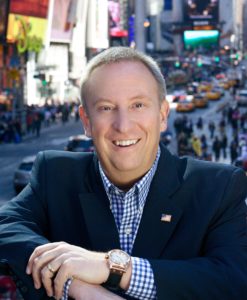 The receptions are open to the public; admission is free. Refreshments are being provided by local businesses.
March 3 is described as "Super Tuesday" for many states across the country holding election primaries. Virginia is considered a political battleground state for the 2020 Presidential general election.
The Democratic Party is the only party holding a Presidential Primary in Virginia in 2020. The Republican Party chose to select delegates to their national convention at a state convention. Because Virginia doesn't require voters to state their party when registering, any registered Virginia voter can cast a ballot in the Democratic Presidential Primary.
Gallagher can be heard from 9 a.m. to noon each weekday on the local FOX station, while Gorka broadcasts weekdays from 3 to 6 p.m.
Mike Gallagher is a conservative political commentator who hosts the nationally syndicated radio program,  "The Mike Gallagher Show," which airs throughout the United States on the Salem Radio Network. He is also a FOX News Channel contributor and guest host.
He is known as one of the most listened-to talk radio hosts in America with an estimated 4 million weekly listeners. He is heard daily in New York City, Los Angeles, Chicago, Dallas, Houston, Detroit, Atlanta, and Philadelphia as well as in small, medium and major markets all over the country. "The Mike Gallagher Show" was launched into national syndication in 1998.
Gallagher is also a best-selling author, having written "Surrounded by Idiots: Fighting Liberal Lunacy in America" and "50 Things Liberals Love to Hate."
He has also appeared on stage and film as an actor, with featured roles in regional theater and on Broadway. He is known for his support of the law enforcement community through his charitable foundation "Gallagher's Army: Fallen Officers Fund," which provides assistance to the families of police officers killed in the line of duty.
Dr. Sebastian Gorka is also a talk show host on the Salem Radio Network with his show "America First," established on January 1, 2019. He is a British-born Hungarian-American military and intelligence analyst who served as a Deputy Assistant to the President for Donald Trump from January to August 2017. He was a Fox News contributor from 2017 to 2019, appearing as a regular guest on "Hannity." He received his PhD in Political Science from Corvinus University of Budapest.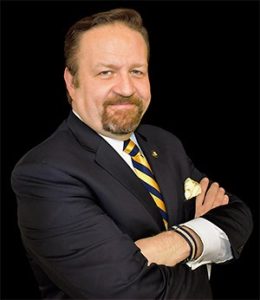 Gorka is also an author, having written "Defeating Jihad" and "Why We Fight: Defeating America's Enemies with No Apologies."
WFJX FOX Radio 910 AM and 104.3 FM won the "Best of Roanoke Radio Broadcaster Award" in 2019 given by the Roanoke Award Program. The award program each year identifies companies which they believe "have achieved exceptional marketing success in their local community and business category. These are local companies that enhance the positive image of small business through service to their customers and our community. These exceptional companies help make the Roanoke area a great place to live, work and play."
Dr. David Points has been the General Manager and News Director for FOX Radio 910-WJFX since May 2016. The station has grown dramatically in the years Points has been associated with them to now include CBS Sports Radio, First Light, the Salem Radio Network, the Braves Radio Network, the Dallas Cowboys Radio Network, Compass Media Network, and Red Eye Radio. Their format focuses on talk, news, and sports.
The Salem Media Group describes itself as "America's leading multimedia company specializing in Christian and conservative content, with media properties comprising radio, digital media and book and newsletter publishing. Each day Salem serves a loyal and dedicated audience of listeners and readers numbering in the millions nationally."
The Salem Media Group owns and/or operates 116 radio stations, with 73 stations in the top 25 media markets. The Salem Radio Network ("SRN") is a full-service national radio network, with nationally syndicated programs comprising Christian teaching and talk, conservative talk, news, and music. SRN is home to many industry-leading hosts including Hugh Hewitt, Mike Gallagher, Dennis Prager, Sebastian Gorka, Larry Elder, Joe Walsh and Eric Metaxas.