By Debbie Adams
Members of Vinton Town Council heard nothing but good news, economically speaking, at their meeting on May 2. They adopted two resolutions authorizing performance agreements for new projects that will bring a new restaurant to downtown Vinton and a mixed-use development to a blighted area on Cleveland Avenue.
Economic Development Specialist Marshall Stanley presented both resolutions to council. The performance agreement with South Pollard LLC will redevelop the former Star City Playhouse at the corner of Pollard and Gus Nicks Boulevard into the Pollard 107 South restaurant. The owner is Jonathan Pate who is also an owner at Cast Plates and Pints in the Cave Spring area as well as at local Awful Arthur restaurants throughout the valley. His company has made a $1.2 million investment in the Pollard Street project.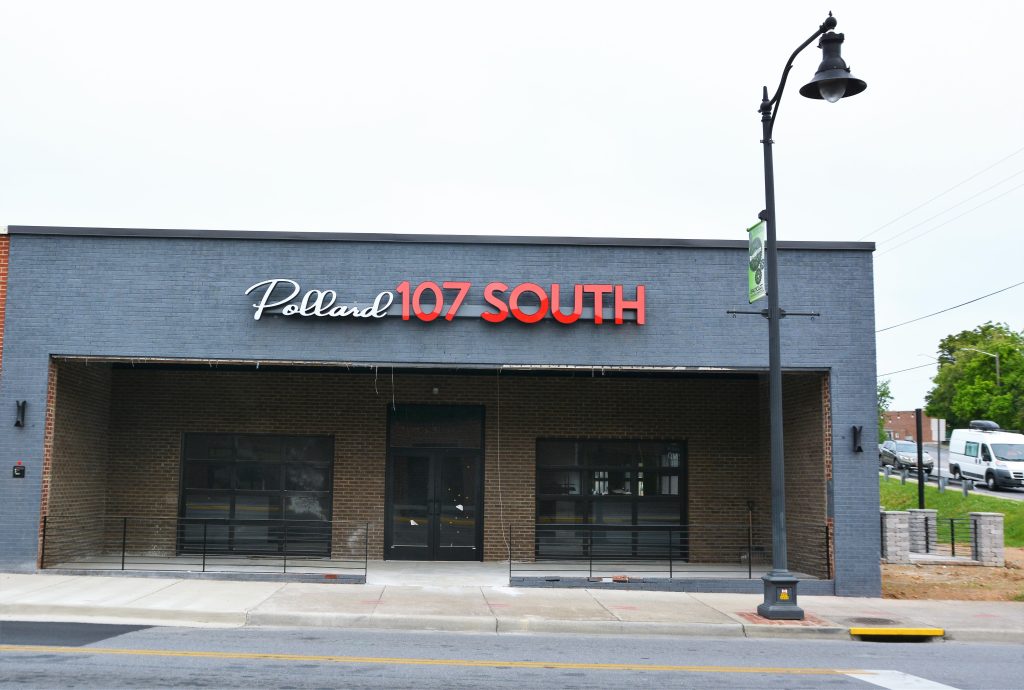 The Town of Vinton, in partnership with the Roanoke County Economic Development Authority, has negotiated terms of a Performance Agreement valued at up to $205,000 to incentivize the project. The initial $155,000 will be appropriated when the restaurant is issued a certificate of occupancy. The remaining $50,000 will be appropriated once the restaurant generates at least $50,000 in tax revenue during the first year of occupancy.
Pollard 107 South will occupy 2,000 square feet of interior dining space with 1,000 sq.ft. of exterior seasonal dining space. They plan to create 20 new jobs. Pate says he hopes to open in mid-summer. Vice Mayor Mike Stovall commented that it had been great working with Pate, and he looks forward to the new restaurant with its "Vinton flair."
The second performance agreement approved by council involves redeveloping the former Cleveland Mart at 522 and 528 East Cleveland Avenue into a mixed-use commercial and residential property. The Town and the Roanoke County EDA are partnering with CMART Holdings, LLC, on the project. CMART Holdings owners are local developers Chris Dowdy and Dominic Bastile. (Dowdy, a William Byrd High School graduate, is also a teacher at Patrick Henry High School; Bastile is the Chief Financial Officer at North Cross School.)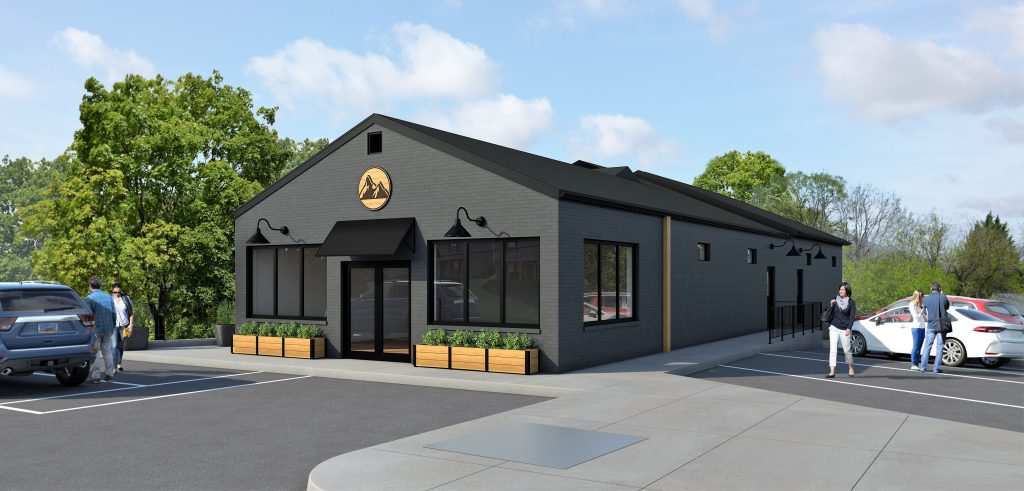 Under terms of the Performance Agreement, the town and the Roanoke County EDA will appropriate $250,000 to the developers over a one-year period. The initial appropriation of $187,500 will be made in five payments as the project reaches periodic benchmarks. The town will appropriate the final $62,500 to the Roanoke County EDA once the redeveloped Cleveland Mart is issued a certificate of occupancy. The developers are making a private investment of $1.1 million in the project.
Under the performance agreement, the town will provide local grant funds to the EDA not to exceed $250,000 for expenses associated with infrastructure improvements, site engineering and development, and façade enhancements to include: $230,000 for site engineering, site improvement, concrete pouring for parking, exterior lighting, removal of telephone poles, sanitary sewer installation, landscaping for stormwater management purposes, utility vault and water line installation, and Western Virginia Water Authority connection and related fees and expenses.
The town will also provide $20,000 for expenses associated with façade enhancements including storefront windows and doors, awnings and signage, improvements to exterior walls, including painting, crack repair, power washing, and trim repair.
Stanley said this project will "remove blight and revitalize the surrounding neighborhood. It will increase commercial opportunities and add to the housing inventory."
The Town and EDA expect the project will promote economic development and neighborhood beautification as well as generate new local tax revenues.
The owners have closed on the property and expect demolition to begin on a neighboring house and trailer within the next two weeks.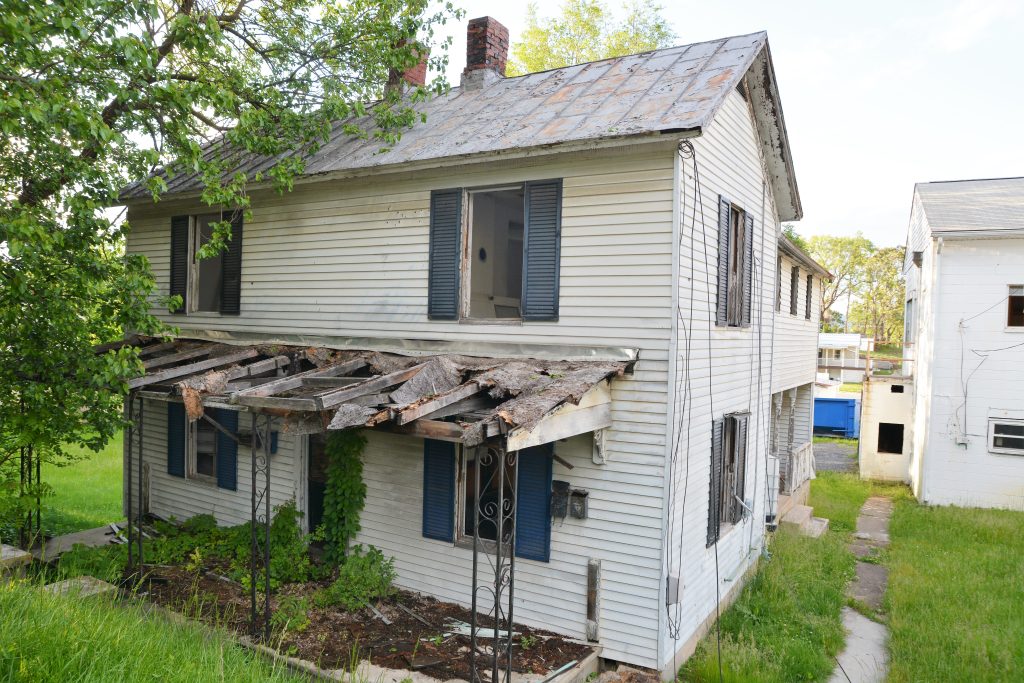 The commercial section of the building will occupy approximately 1,162 sq. ft. There will be six to seven one and two-bedroom apartments ranging from 700 to 900 sq. ft.in size. Dowdy and Bastile said they expect rents to be between $900 and $1100.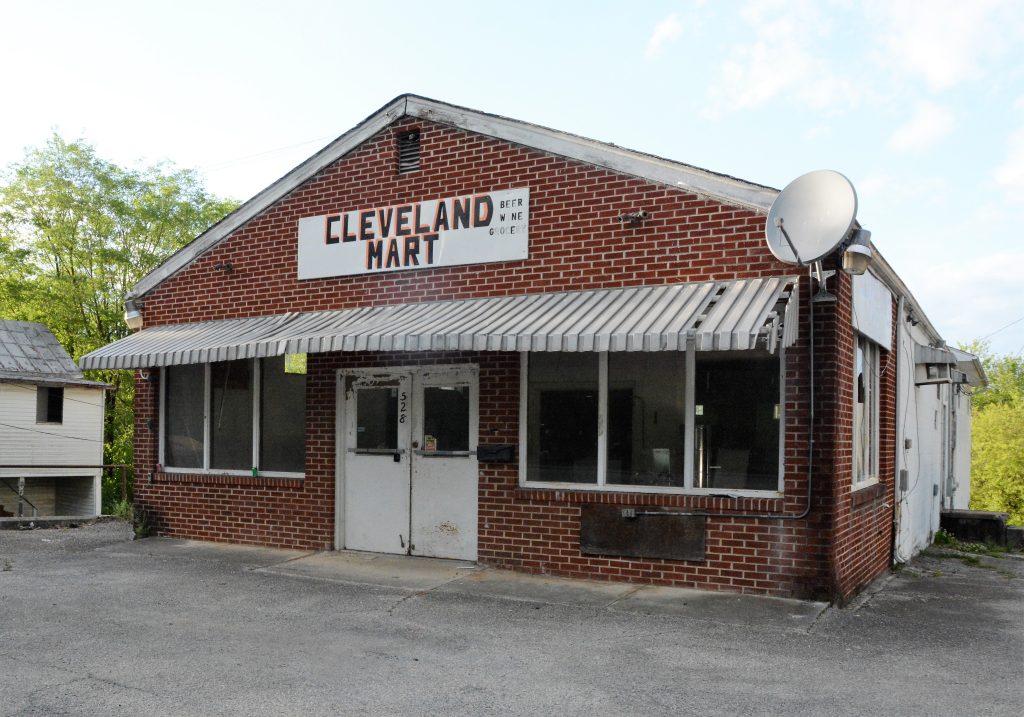 Each apartment will have its own thermostat, its own washer and dryer, and water heater. The plans indicate maximized storage space. Appliances will be stainless steel; countertops will be granite.
The footprint of the building will not be changed. There will be no new entrances off of Cleveland Avenue. Parking will be on site, not on the street. The redevelopment project is expected to take about a year to complete.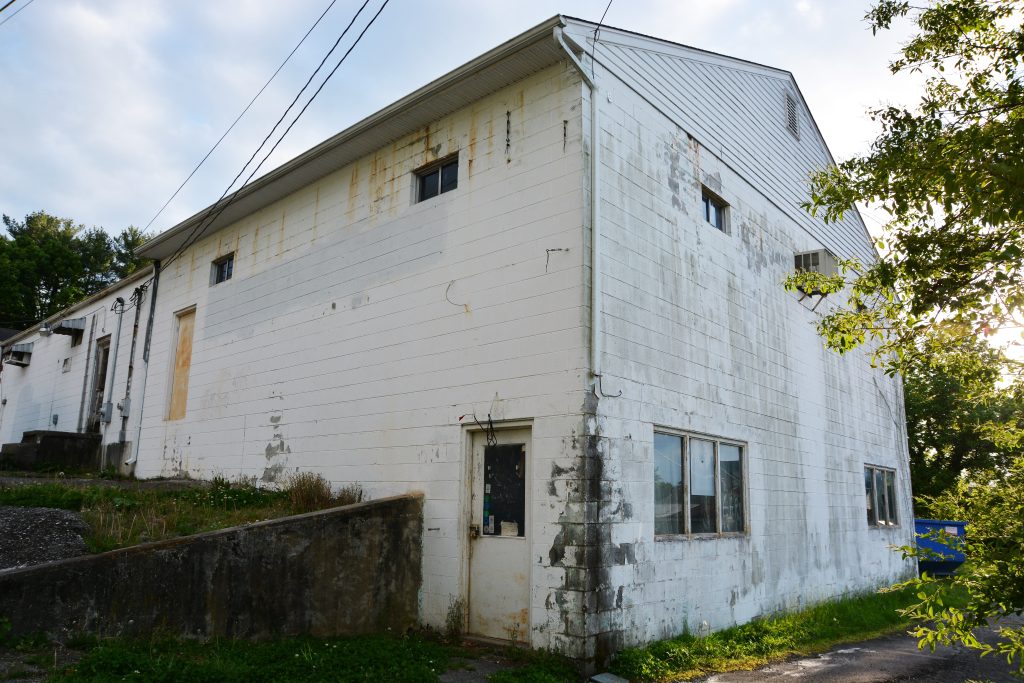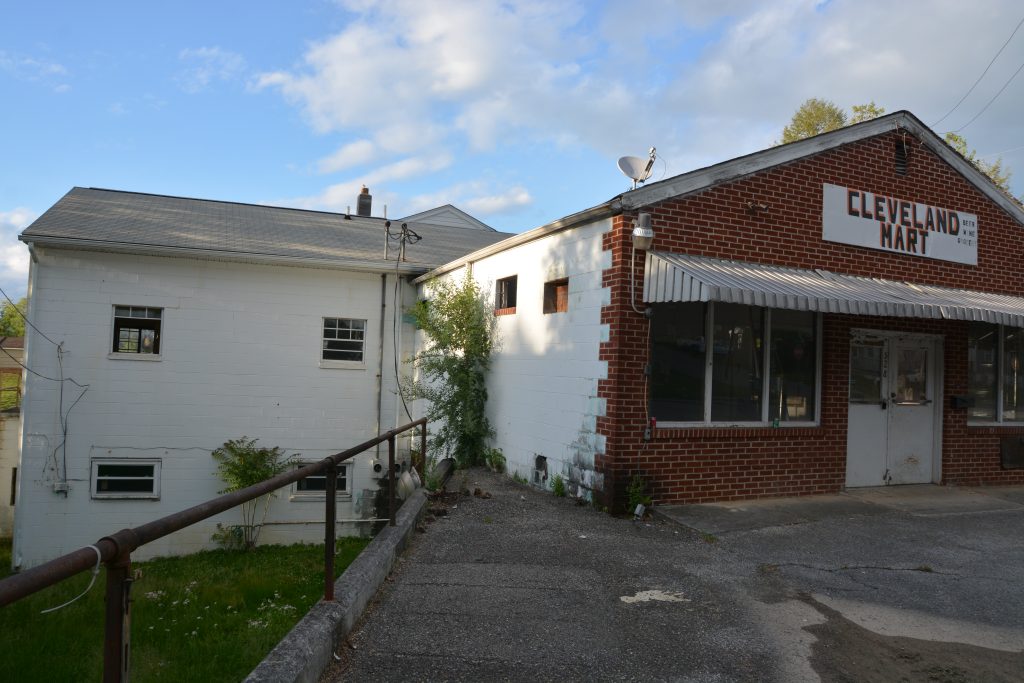 Neighbors who attended a community meeting on the project at the Roland E. Cook Lofts on May 1 expressed their concerns about parking and traffic, which the developers were able to assuage in presenting their plans. Pastor Ricardo Rodriguez of nearby Vinton Wesleyan Church thanked the developers for their interest in the town and called the new project a "win-win" situation. Another commented that this project "complements what Vinton is already doing."
At the council meeting, Planning and Zoning Director Anita McMillan presented a resolution for council to sign the necessary paperwork to apply for the Virginia Department of Conservation and Recreation 2023 Recreational Trails Program grant to build restroom facilities and improve the existing trailhead parking at the Wolf Creek Greenway.
The grant would provide two single-user fully accessible restrooms, replace perimeter parking fencing, and add an accessible parking space and a concrete pad for the restroom building and a concrete trail connection from the parking area to the restroom facility and the existing greenway.
The estimated cost of the project is $233,750. This is an 80/20 grant with$187,000 provided by the grant and $46,750 as the local match. The match will come from the labor of town Public Works employees working on the project and town funds.
Town Council also adopted a resolution approving and establishing a Memorandum of Understanding (MOU) for the MARCUS Alert Program for behavioral health which was explained by Vinton Police Chief Fabricio Drumond and Mandy Lee, Director of the Marcus Alert and Crisis Intervention Team.
The MOU outlines a plan for a collaborative relationship between Vinton, the Cities of Roanoke and Salem, Craig County, Roanoke County, and Botetourt County to develop a system of uniform communications and operation of the MARCUS Alert System. This will ensure that individuals experiencing behavioral health crises are served by the behavioral health comprehensive crisis service system when feasible and reduce the likelihood of physical confrontation.
The goal of MARCUS Alert is "to provide a behavioral health response to behavioral health emergencies. The system enhances services for people experiencing a crisis related to mental health, substance use, or developmental disability. The program creates a coordination between 911 and regional crisis call centers and establishes a specialized behavioral health response from law enforcement when responding to a behavioral health situation."
Use of the MARCUS Alert system aims "to diminish the role of the police in response to behavioral health crises; shift the primary response to qualified behavioral health professionals, involve police in a supporting role if necessary for public safety; prioritize de-escalation and non-lethal force; decriminalize behavioral health crises and reduce stigma; and reduce arrests and traumatization, while increasing treatment and support."
The Marcus Alert system will "remove jails as treatment centers and accelerate access to care."
A proclamation was issued at the council meeting declaring May as "GBS and CIDP Awareness Month" to educate the public on Guillain-Barre Syndrome and Chronic Inflammatory Demyelinating Polyneuropathy—rare, paralyzing, and potentially catastrophic disorders of the peripheral nerves.
The week of May 14-20 was proclaimed as National Police Week.
Council recognized several of its employees as winners of the Roanoker Magazine "Best of 2023" awards. Employees Chasity Barbour, Dana Boyd, Caroline Loveland, and Amanda Payne were acknowledged for their hard work in promoting the Vinton War Memorial, which received the Silver Award for "Best Place to Have a Corporate Meeting/Conference." Rentals, events, and revenues have increased and far surpassed expectations in recent years due to their dedication to service to their clients.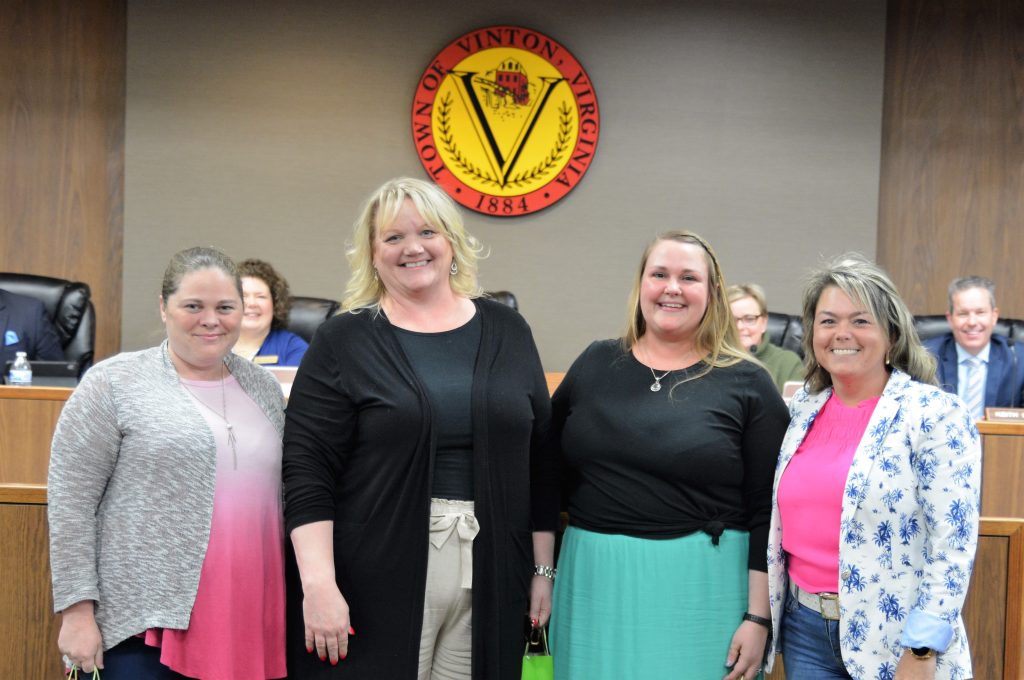 Barbour, who is Vinton's Director of Community Programs, also received the prestigious "Female Star of the Star City" award.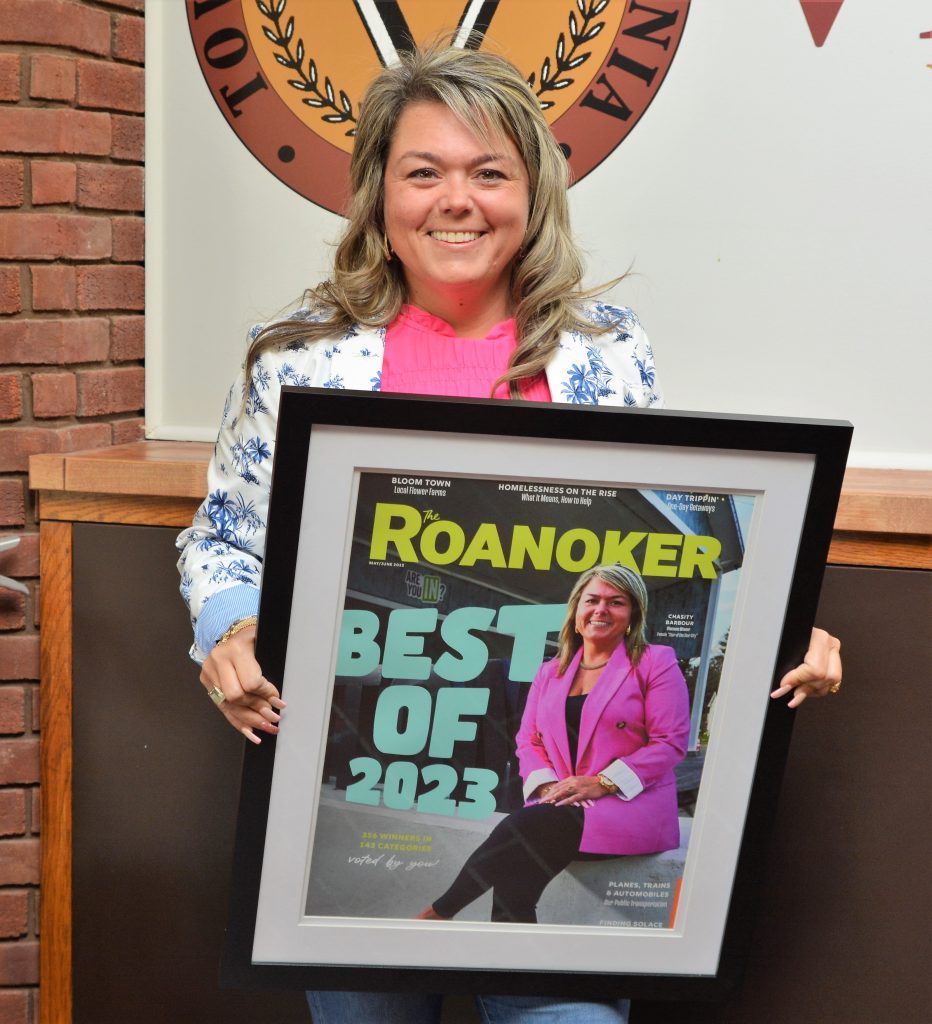 Other Roanoker Award winners from Vinton will be recognized at a later date.