By Debbie Adams
If you didn't find enough Halloween candy to fill you up in Vinton this year, you must not have
been trying. The holiday began with the traditional Downtown Trick or Treat on Oct. 26.
On Oct. 28, a short drive took you to Explore Park to find more candy, crafts, climbing
opportunities, and nature.
On Sunday, Oct. 29, at least five churches and the Vinton Moose Lodge were hosting Trunk or
Treat events. In fact, you could start at Thrasher Memorial UMC, walk to Vinton Baptist, and
then on to Vinton Wesleyan, or vice versa, between 3:30 and 7:30 and collect treats
continuously.
Lynn Haven Baptist estimated that about 1,000 visitors came through their Trunk or Treat event.
They served hot dogs, popcorn, and lots of candy. And in the spirit of election season,
participants could vote on their favorite decorated trunk.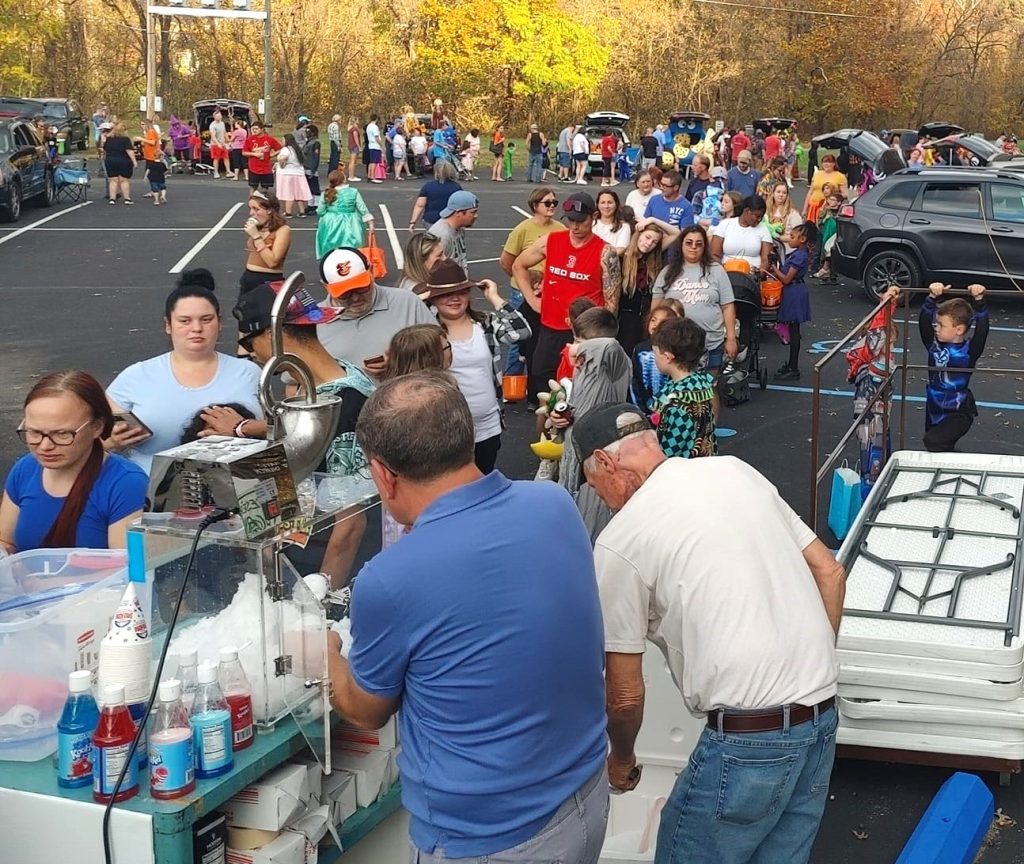 In addition to candy, cupcakes, and cookies, at Thrasher Memorial there was a Bible story by
Pastor John Hemming, hot dogs grilled by Vinton Community Resource Officer Will Holland
and his family, a visit from the National Park Service and their almost real-looking bear, the
Humble Praise Band, and corn hole.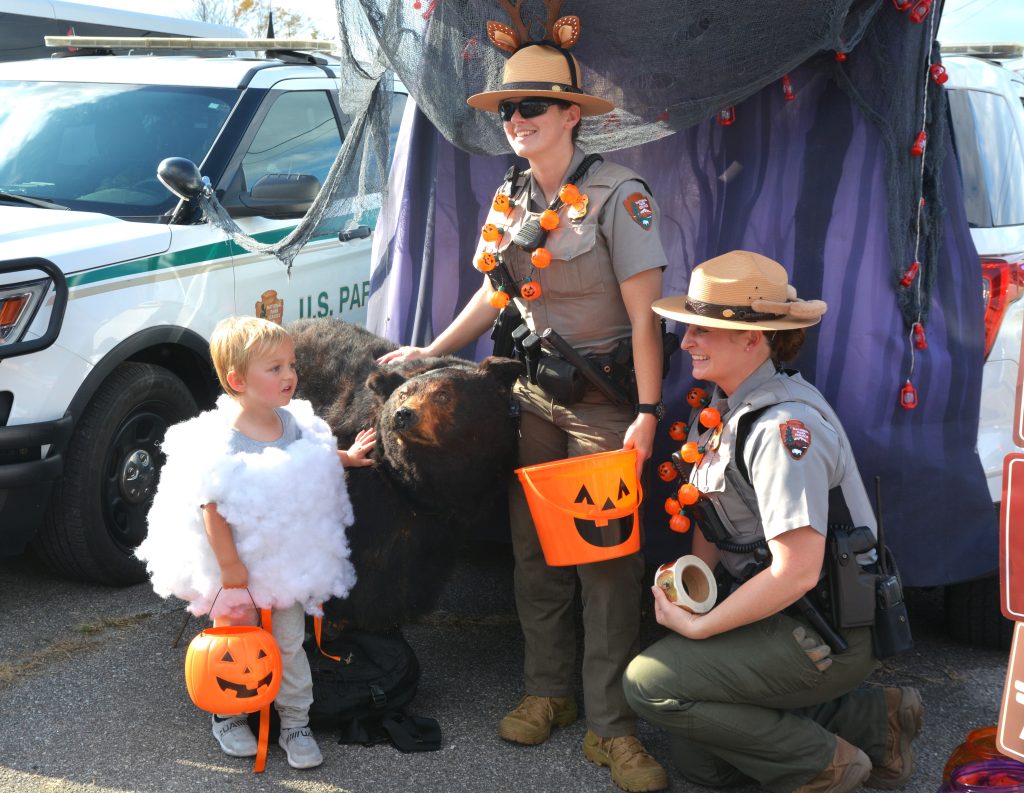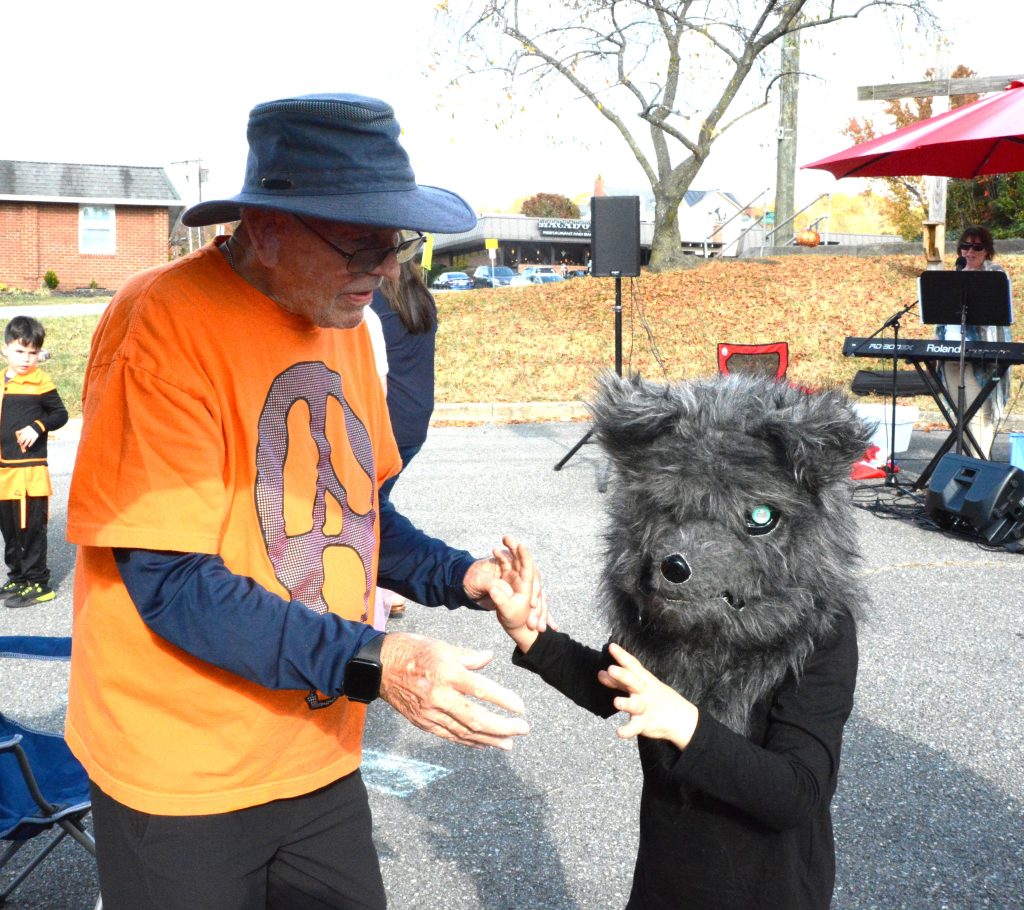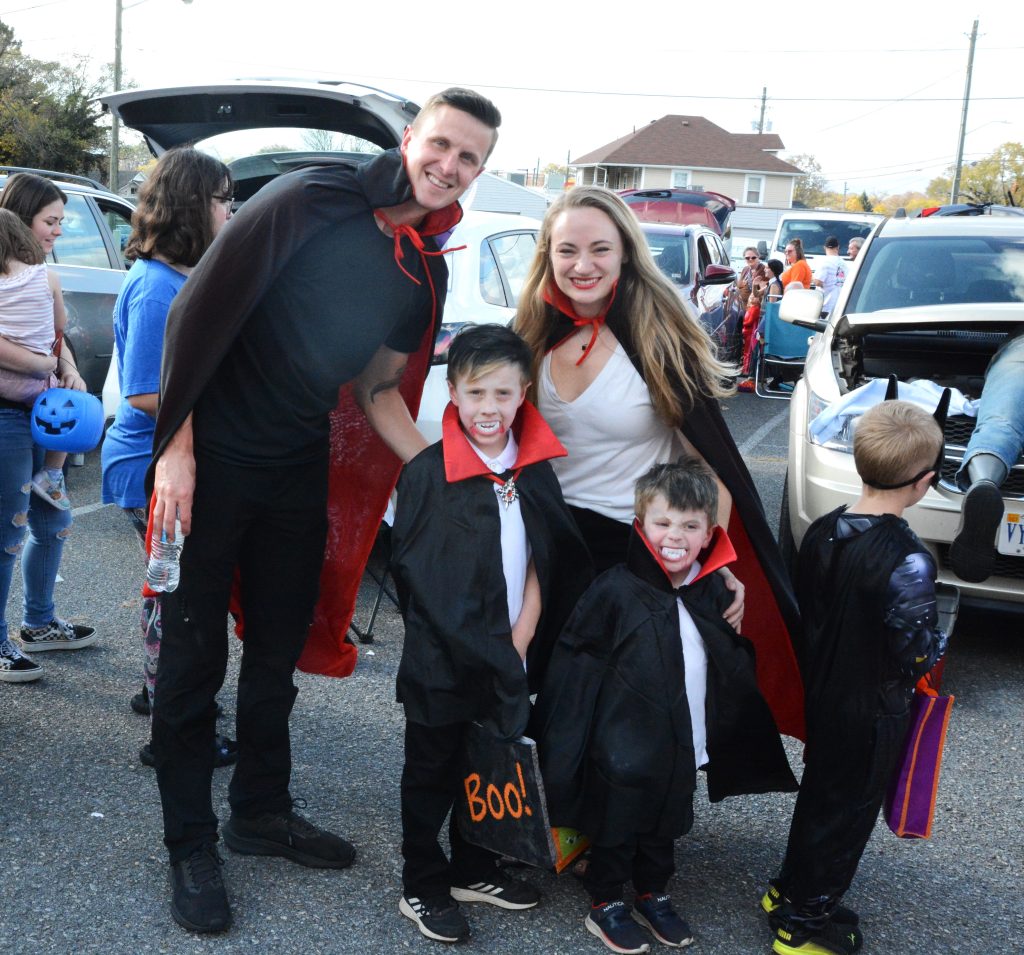 Monday, Oct. 30, brought Trick or Treating on all three floors of the Lancerlot Sports
Complex—an inaugural event for them. Those seeking candy could search on all three levels of
the building, including the Health and Fitness Center, cycling room, swimming pool, and the ice
rink at the Lancerlot, but also at all the other businesses located throughout. Businesses and
organizations handing out treats included Va Tech Hockey, the Rail Yard Dawgs, VA Youth Hockey, Va Lab Sports, Cross Check Pro-shop, Cora Physical Therapy, Massage Therapy, Prestige Gymnastics, Seiontic Systems, Modern Gladiator, and Gator Boxing.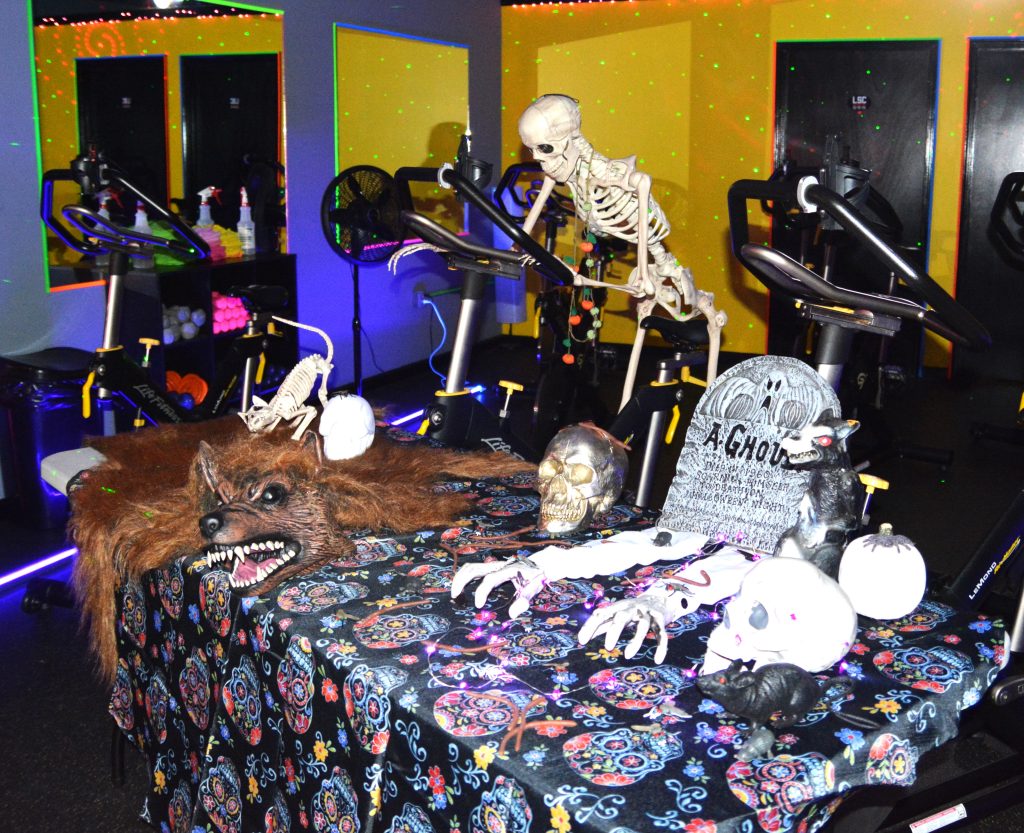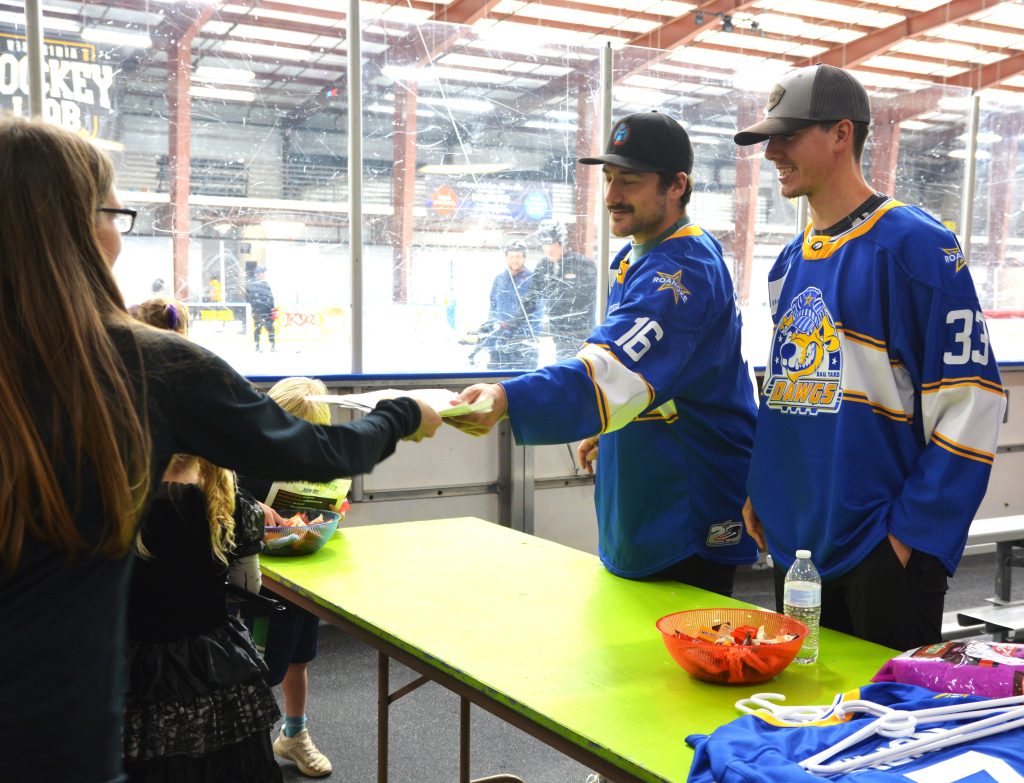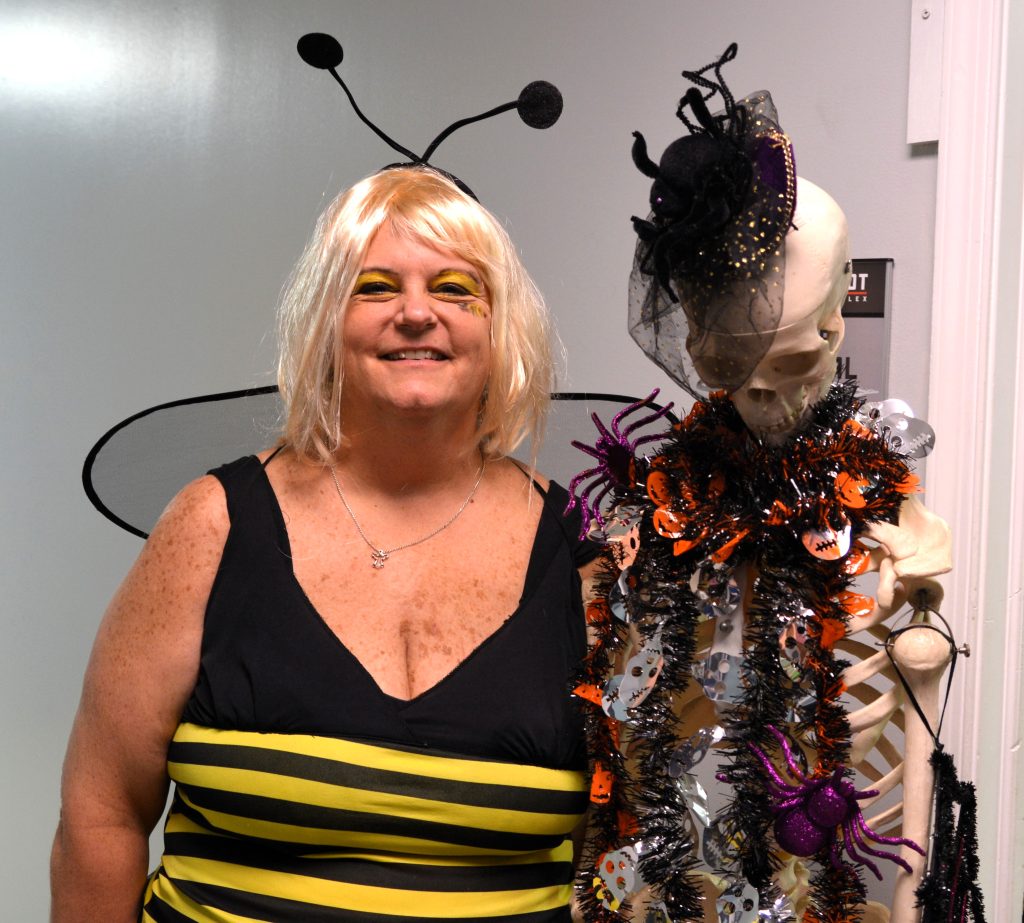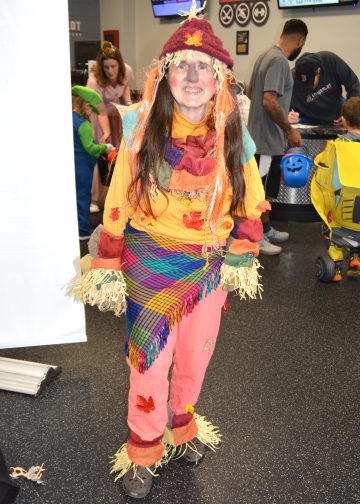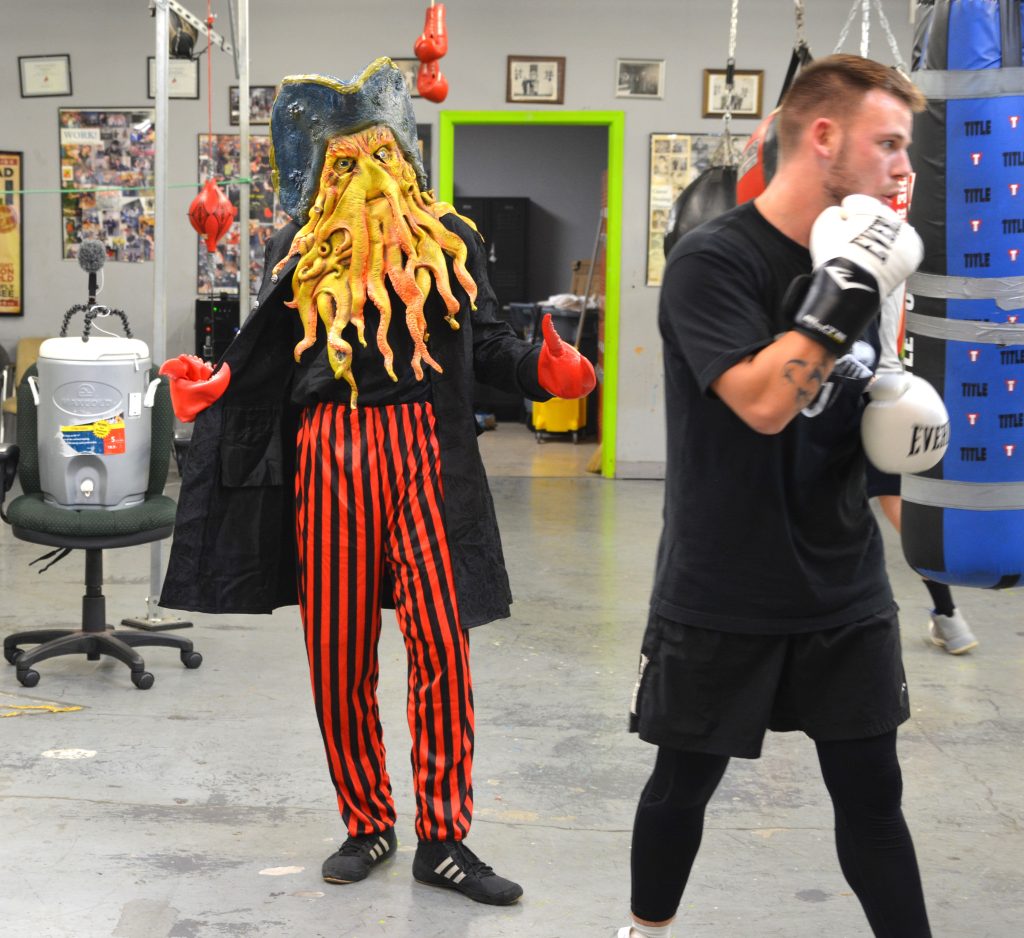 The line dance classes at the Charles Hill Community Center celebrated the season on Halloween
day by dressing in costume, playing games, and, of course, line dancing to Halloween tunes.
Instructor Lori Spickard teaches two line dance classes at the center on Tuesdays—from 10-11
and from 11:30 to 12:30.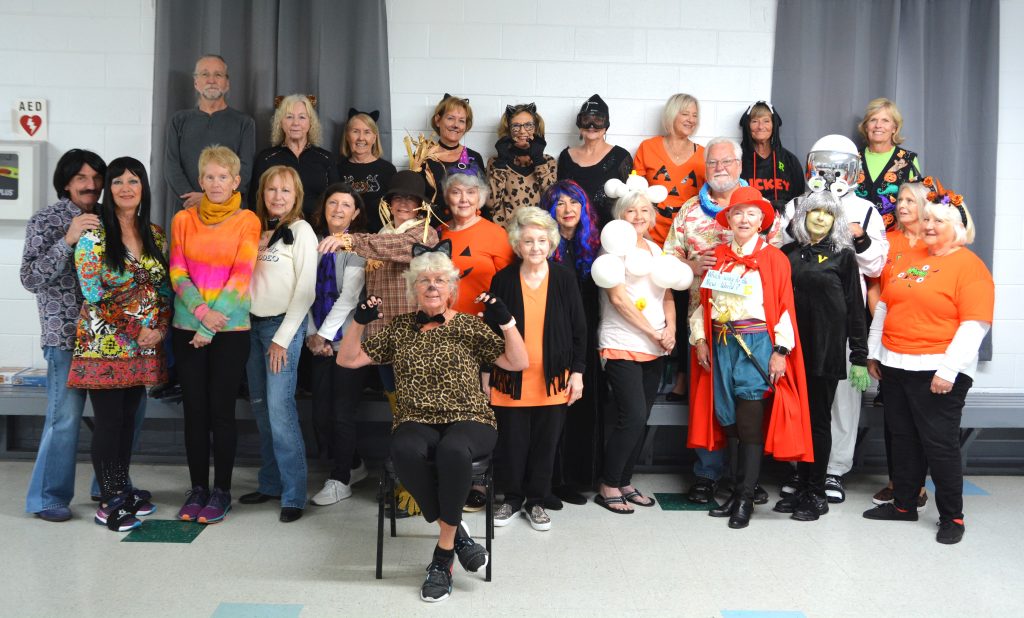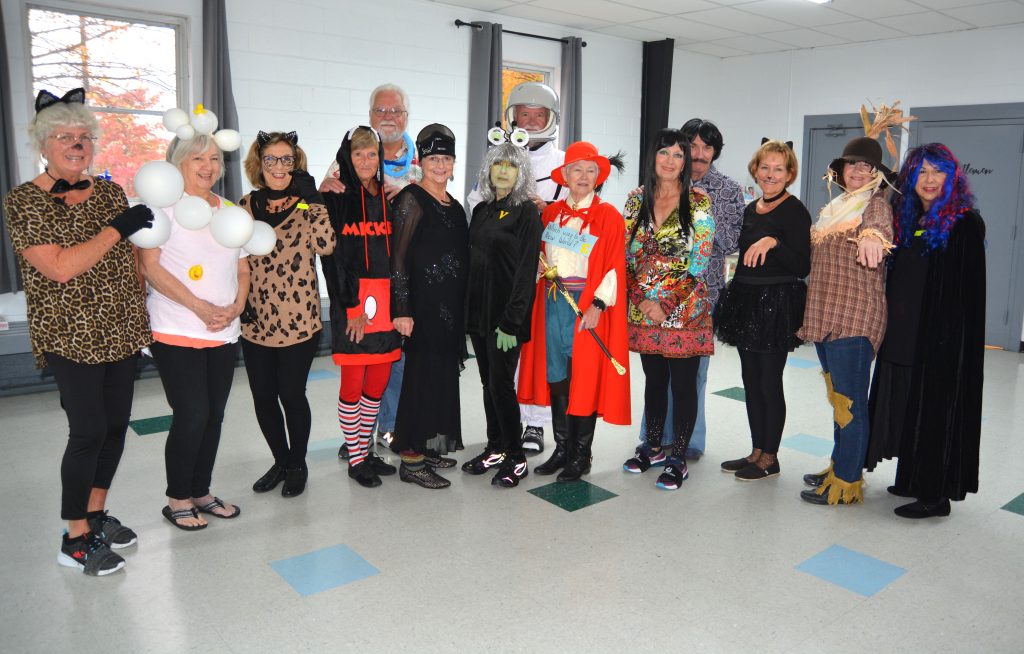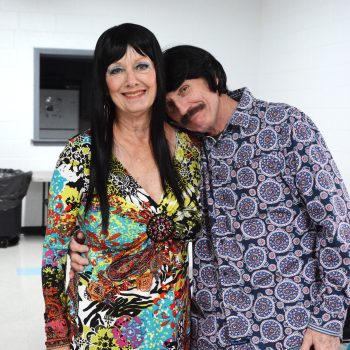 And then there was neighborhood Trick or Treating on Tuesday, Oct. 31—the official Halloween. Whew!