By Debbie Adams
At some point in time there may have been a larger crowd on the front lawn of the Vinton War
Memorial than at the 2023 Fourth of July Celebration, but no one can recall that happening. The
crowd on Tuesday was enormous – anticipating another fireworks extravaganza – and the
spectators were not disappointed. The Town of Vinton promised even bigger and better than the
past two years, and definitely delivered.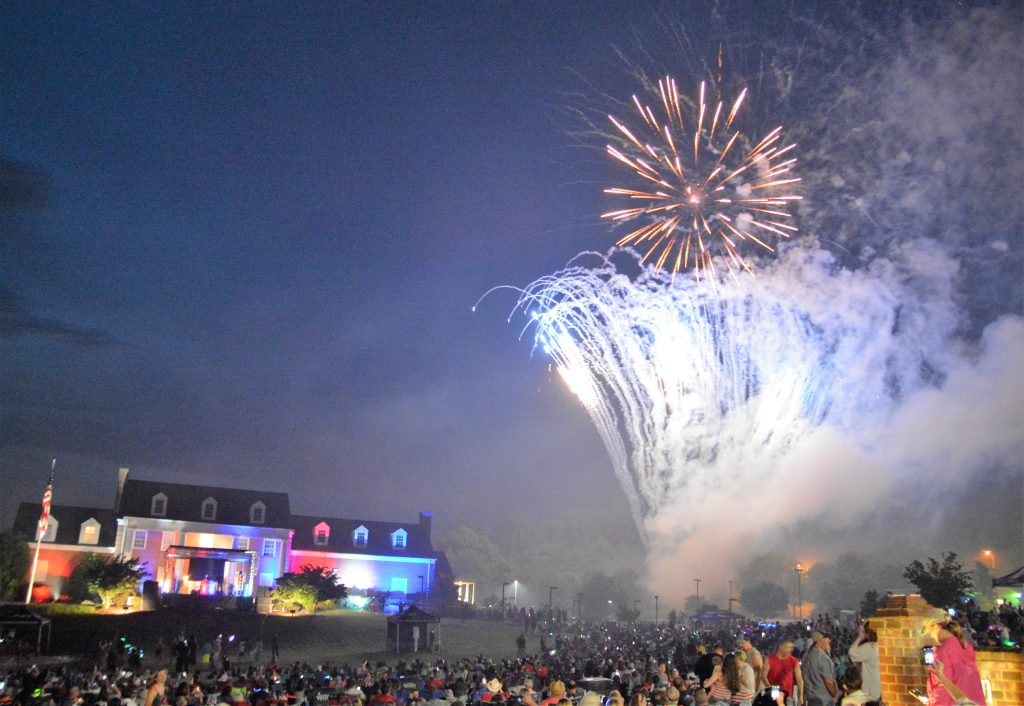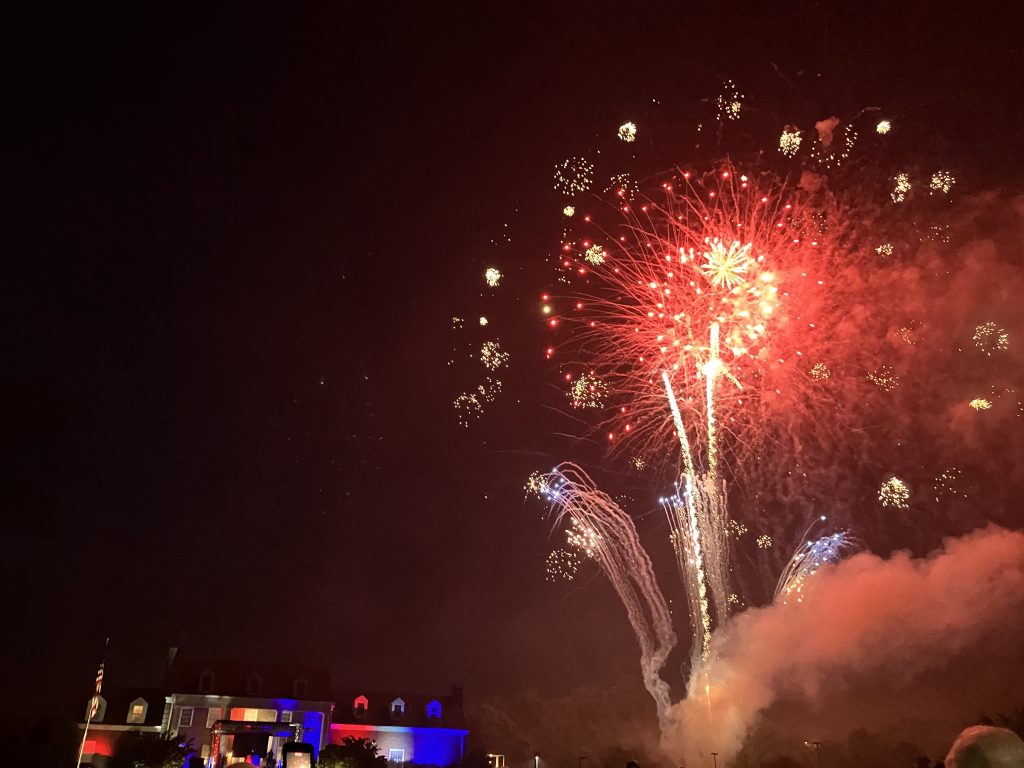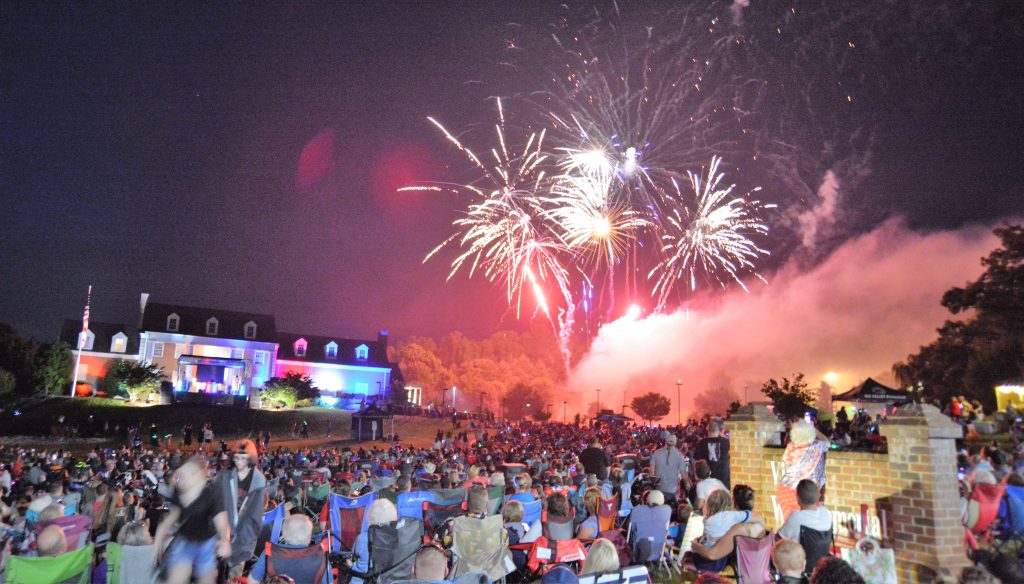 The event began at 7 p.m. with a welcome from Vinton Community Programs Director Chasity
Barbour and an introduction of the fabulous DJ Flex, who would provide the entertainment for
the evening, and Vinton Mayor Brad Grose, who put some perspective on the true meaning of
the day.
"We are here to have a good time and celebrate the birthday of the greatest nation on earth, the
United States of America!" Grose began. "Let us all thank God for the freedoms He has given us
and for our great nation.
"As Americans we should never forget how we got here as a free nation and the enormous price
that has been paid for our freedoms by so many devoted patriots. Our country must always
remember the brave veterans who have fought to keep us free. The building where I stand, the
Vinton War Memorial, and the beautiful monument to my left [the High Ground Monument],
were both constructed to remember the patriots that have served our nation and helped to keep us
free. They do not glorify a war or even a battle, they simply memorialize our brave veterans."
He then asked veterans or those currently serving in the military to stand or wave their hands to
be recognized.
"Among us today are some other brave citizens that I would like to recognize this evening,"
Grose said. "Our first responders, including the Police Department, the Fire Department, the
Rescue Squad, and the Public Works professionals, often put themselves in danger as they serve
the community."
He asked those public servants named to stand and also be recognized by the crowd.
"The people we just recognized, the veterans and first responders, all serve our nation and our
communities in special ways that make us all proud and appreciative. But, you know, there are
many people in our community that serve their neighbors every day. They are coaches and Scout
leaders, they work in service and civic organizations, clubs, and in their churches. These are
great Americans who help build strong communities and a strong nation through their service to
their fellow citizens. After all, when we are at our best, that's what we do—we take care of each
other!
"Later this evening, we'll see a wonderful fireworks display," the mayor said. "It will be bright
and colorful and so powerful that it may frighten some people. No single flare could produce the
overall desired effect of the show. Only the combination of all the individual rockets will make
the event pleasing and memorable. In a similar manner, only our combined efforts will keep our
community strong and our nation free. So, tonight, we celebrate our independence as a nation,
but let's remember, just like the fireworks, we are truly inter-dependent upon each other as a
community and as a country. May God bless you and may God continue to bless America!"
The mayor was followed by acclaimed local vocalist Nefateria Hash performing the national
anthem.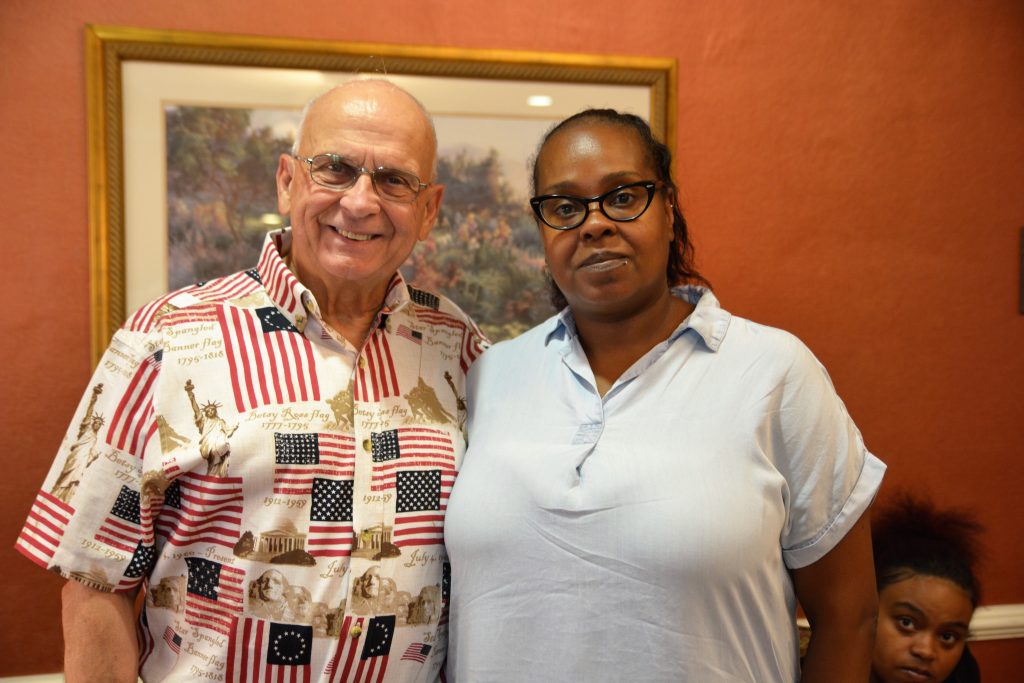 Then DJ Flex took over with a sound and light show, and a playlist that brought children of all
ages to the slope below the stage dancing and singing. He knew his audience well, playing a
wide variety of songs from Alicia Keys' "Girl on Fire" to the "Cupid Shuffle" to the song that
always brings a crowd to their feet, "Cotton-Eye Joe."
Possibly his most popular addition to the festivities this year was a Foam Cannon that delighted
children and parents alike for hours with mountains of bubbles, with just one pause to refill the
60 gallons of water required for fuel.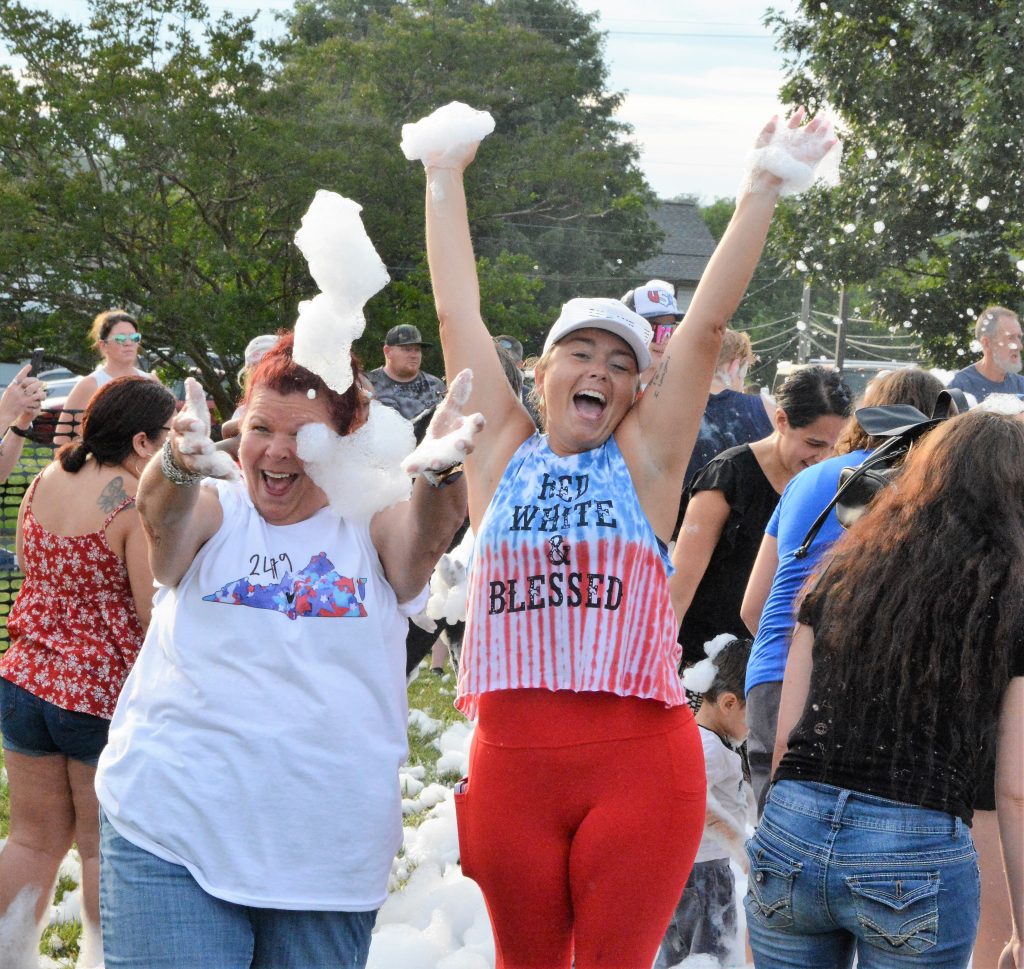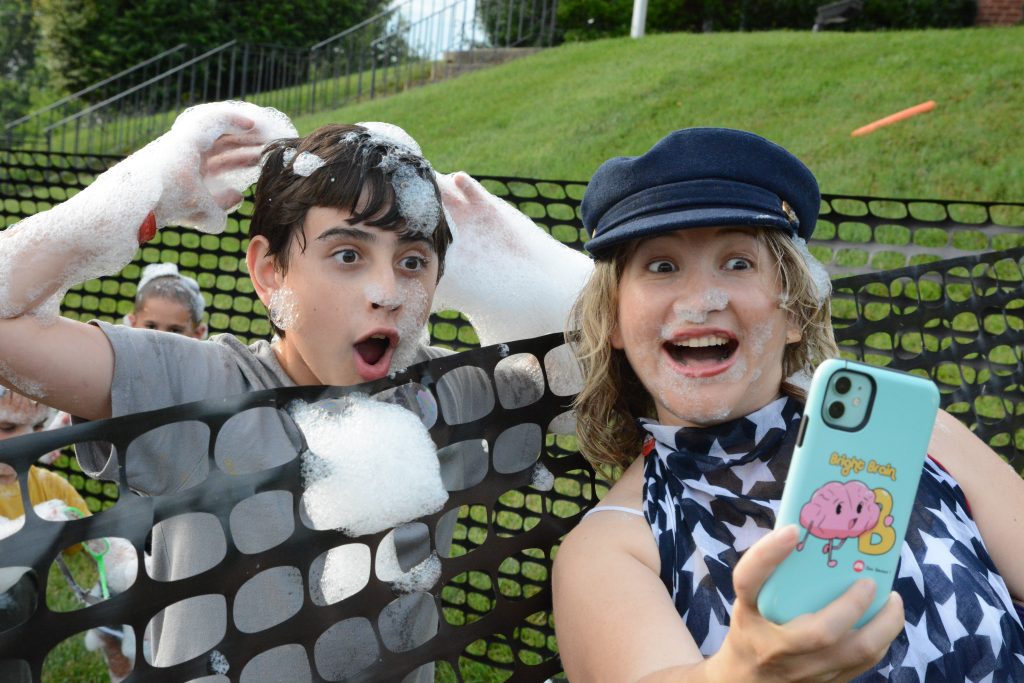 There was a long line of food trucks feeding lengthy lines of party-goers who appeared to be
extremely hungry. Vendors included Deb's Lemonade (not just one, but two trucks), Tucos
Tacos, Tinker Mountain Kettle Corn, Duck Donuts, Big Valley Barbecue, Salty's Lobster &
Company, Wicked Lemon, Tropical Ice, and DG Ice. Thrasher Memorial UMC dipped ice cream
for the crowd until it was all gone.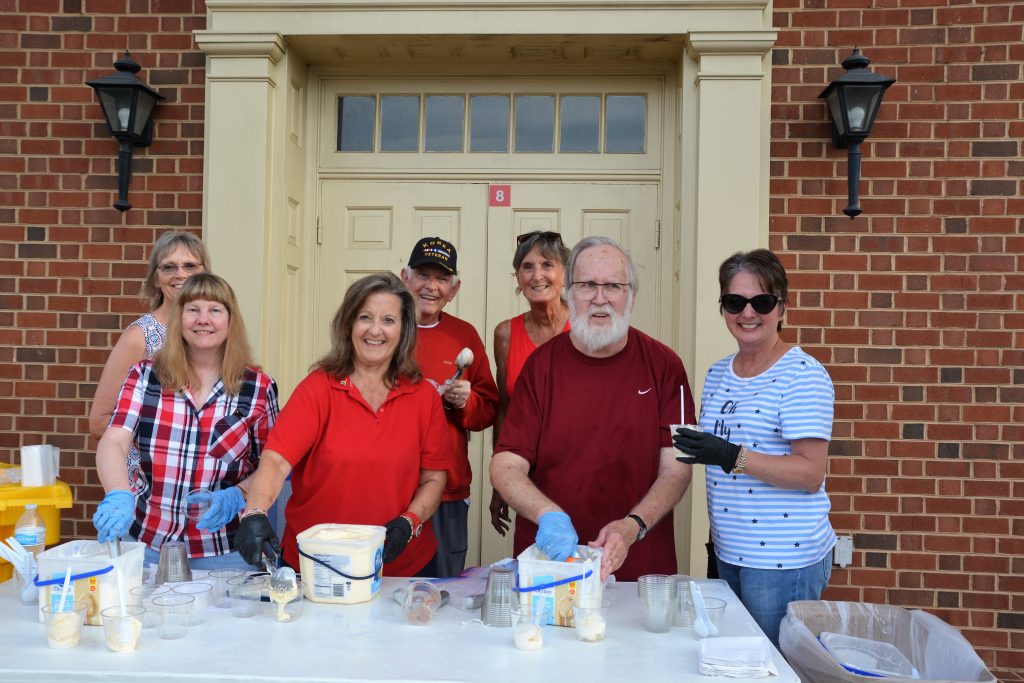 The fireworks, by Gucci, went off as scheduled at 9:30 p.m. and lasted for about 20 minutes. The
grande finale found spectators singing along with DJ Flex and Lee Greenwood to "God Bless the
USA."
As the fireworks ended, there were comments of "awesome" from many in the crowd. One
World War II veteran turned to a teenager next to him and said, "Only in America."