By Debbie Adams
Vinton is anxiously awaiting the opening of Pok-E-Joe'S Smokehouse and Grill which is moving into Vinyard Station in the former Joe Goodpies location at 105 East Washington Avenue.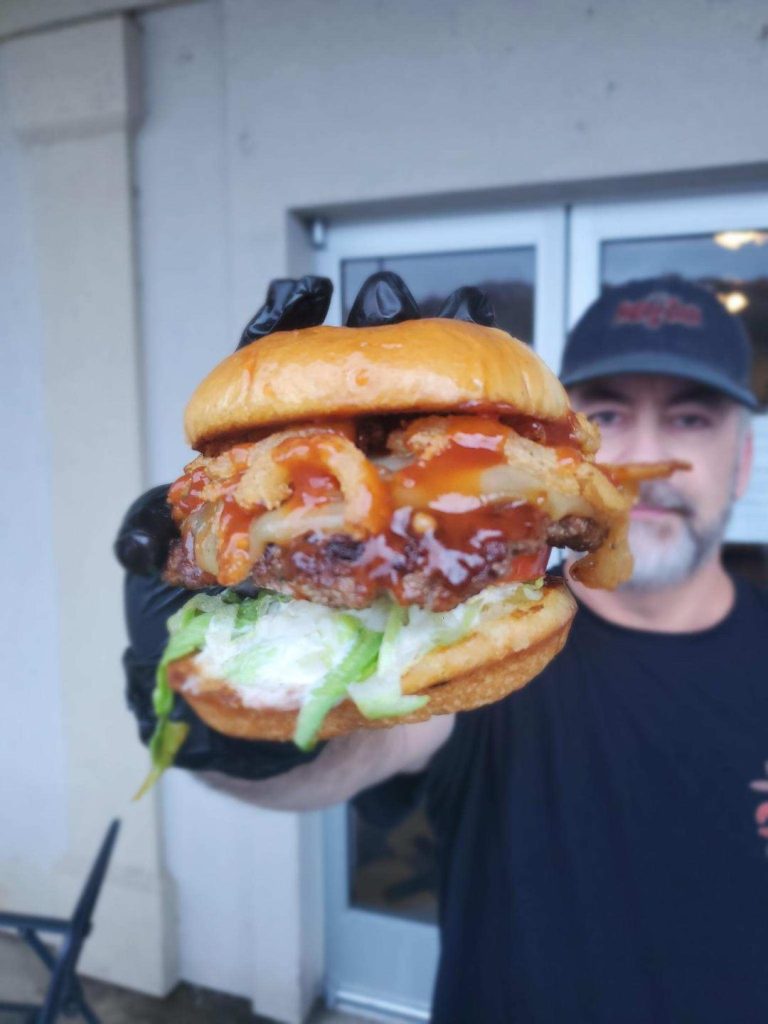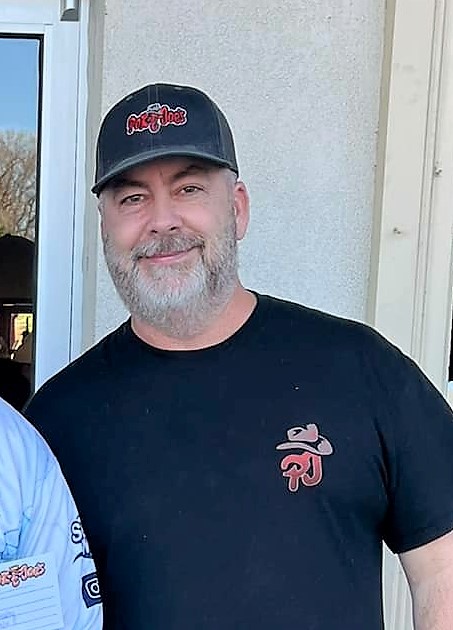 Owner Cory Welch announced the opening on local TV and Facebook last week with "Pok-E-Joe'S is coming home! With more than four generations of Vinton roots and William Byrd Terriers driving our passion for great southern-style food, we are excited to announce a new location to enjoy our award-winning house smoked meats from 'Pok-E-Joe'S Smokehouse and Grill. We are excited to share this next chapter in our story with a community that we've always considered family!"
Welch graduated in the William Byrd Class of 1992. Vinton Town Manager Pete Peters was a classmate.
"I was thrilled to learn that Cory was selected to backfill the former Joe's Goodpies's location at Vinyard Station, and I was certainly pulling for him behind the scenes," Peters said. "Cory's Pok-E-Joe'S restaurant location in the Lynchburg area gets rave reviews and any time you can have one of your own come back home, I think that is a great thing. His connection to community and knowing his customers is to me a huge advantage that shouldn't be understated. Restaurants in general are a tough business, particularly in the current staff shortage environment. So, the fact that Cory has a proven product and extensive management experience in this field will certainly give him a leg up. I think his style food will be a home run in our community and will attract customers from all over. I personally can't wait to enjoy his extensive menu and see the parking lot overflowing again in the very near future."
Welch is not new to the food or restaurant business. He is also the owner of Pok-E-Joe's in Lynchburg. He says initially barbecue was a hobby until it became a passion and now an obsession.
Welch explains some of his history in BBQ: "In 2005, Walter Hughes came to Lynchburg to start the very first food truck in the area. Specializing in authentic Texas-style BBQ and sauces, Walter toured the Quick-e marts serving up some of the best BBQ in the area. In 2007, Walter opened the current location in the Boonsboro Shopping Plaza. In 2011, Bill Dawson of Bunks BBQ out of Nelson County purchased the restaurant. 'Bunk' would go on to add many of today's menu favorites. He renovated the food truck to accommodate working receptions, weddings, corporate events, parties, and more."
After catering numerous events for friends and family. Welch had opened CMKS BBQ in 2018, which put him on the track back to Vinton. The CMKS BBQ food truck has on occasion set up at Twin Creeks Brewing Company and at the Dogwood Festival.
In September 2019, Welch purchased the Lynchburg restaurant. Born in the heart of barbecue country in Memphis, Tenn., and raised in Vinton, he "had a vision of a 'Tour of America' style barbecue utilizing Texas brisket, Carolina-inspired pork, and Memphis ribs flavoring methods.
When Joe Goodpies closed unexpectedly last August, many of Welch's friends and associates recommended him to developer Dale Wilkinson, who owns Vinyard Station. Wilkinson went to the Lynchburg restaurant to sample the menu, was impressed, and that set the ball rolling.
Currently, Welch is anticipating a soft opening on or around Feb. 1, depending upon equipment arrivals, inspections, and staffing.
His plan now is to be open Tuesday-Thursday from 11 a.m. to 9 p.m., Fridays and Saturdays from 11 to 11, and Sunday from 11 a.m.-7 p.m. He may adjust the schedule once he is up and running, depending on the flow of business.
His daughter Kaitlyn Welch will be serving as assistant general manager. In fact, Pok-E-Joe'S is a family operation.
"My wife Fran and father-in-law Tim Bowers are a very important part of the business," Welch says. "She handles human resources; Tim is our 'investor.' We really wouldn't be where we're at if it wasn't for the whole team/family."
Welch has won numerous awards for his BBQ, burgers, and wings. The Pok-E-Joe'S Smokehouse and Grill menu will include pulled pork, smoked chicken, his famous brisket, jumbo wings, mac and cheese, collards, southern-style baked beans, hand-cut French fries, and more. There is a variety of BBQ sauces—Carolina, Honey Chipotle, traditional, Alabama White Sauce, and sweet and spicy.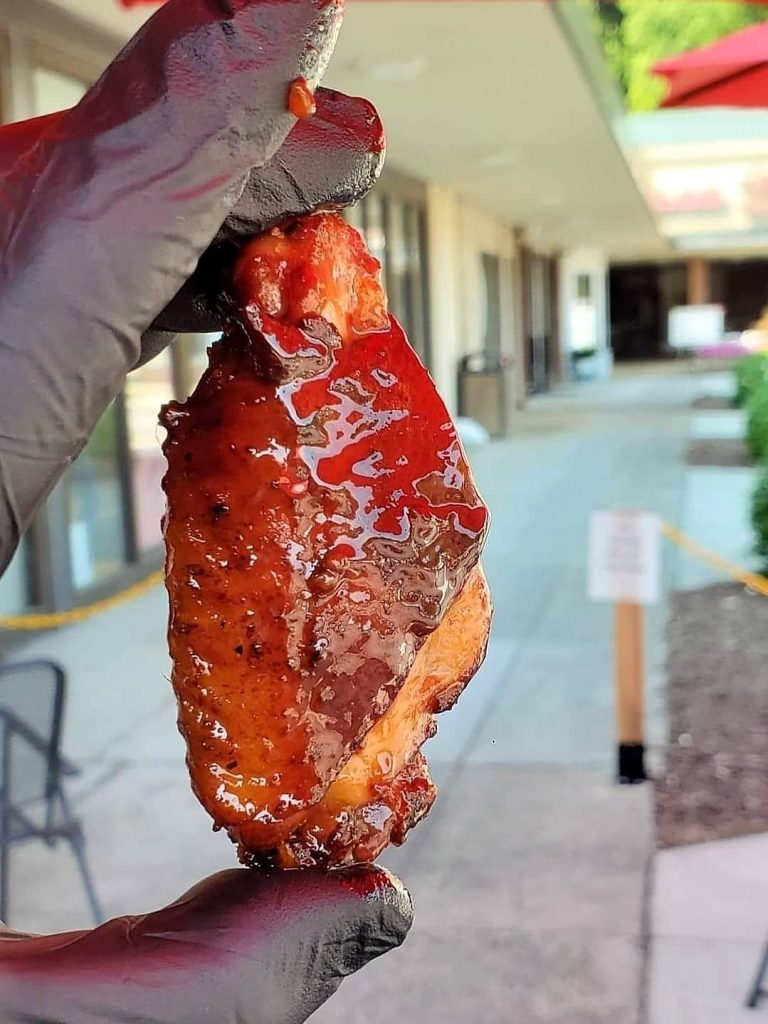 They do not plan to include tacos on the Vinton menu—which have been popular in Lynchburg. Pok-E-Joe'S comes equipped with a large brick pizza oven, so they will be serving flatbreads instead.
Pok-E-Joe'S won "Best of BBQ" in Lynchburg in 2015, 2016, 2017, 2018, and 2022. In 2020, and won Top 100 in the State of Virginia. They competed in the Uncle Billy's Beer, Bourbon, and BBQ competition in 2021 against teams from local area restaurants, and as far away as North Carolina and came out with first place finishes in brisket, pulled pork, and ribs, and third in chicken—and were named overall Grand Champion.
Not much will be changed at the Vinton restaurant, since it's practically brand new—maybe some paint, signage, and new equipment.
Welch is excited about the size of the Vinyard Station restaurant as the Lynchburg one is much smaller. He anticipates being able to seat about 134 customers inside, plus 20 more on the patio. There is plenty of parking as well.
Keep up with their progress at https://www.facebook.com/people/Pok-E-JoeS-Smokehouse-and-Grill/100087660307634/.