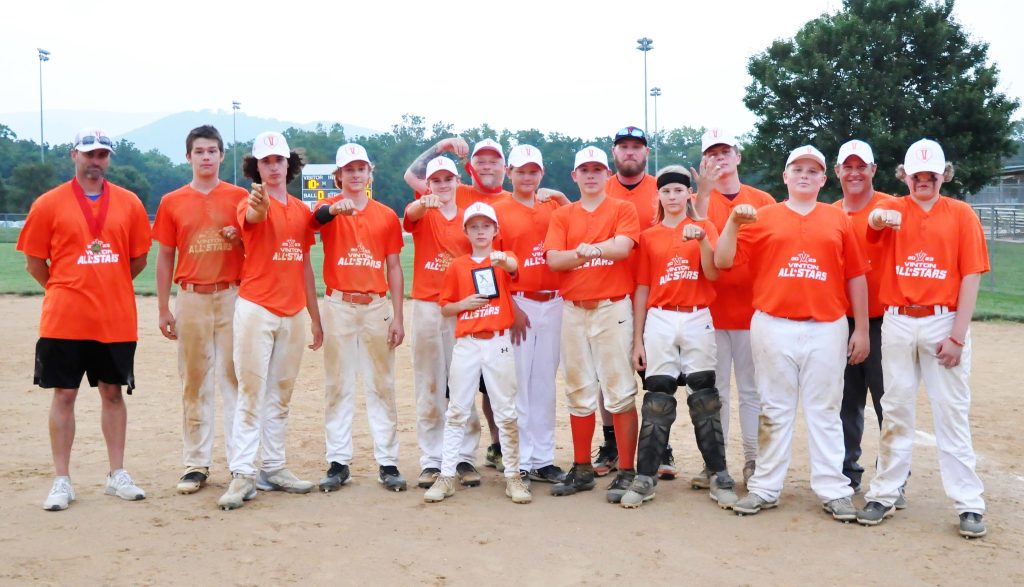 The Vinton All-Stars won the Roanoke Area Youth Baseball Association's first ever 15-and-Under
baseball tournament. Here the Vinton players show their rings following their 11-10 championship game
win over North Roanoke. Left to right; Head Coach Nick Williamson, Jackson McCoy, Cason Nichols,
Andrew Reynolds, Ashton Williamson, Ryan Witcher with plaque, Coach Randy Johnson, Eathan
Hildebrand, Nick Toney, Coach David Collins, Noah Spradlin, Conner Amos, Levi Johnson, Coach Steve
Hildebrand and Jack Mills.