By Sports editor Brian Hoffman
What everyone expected is now official. There will be no fall high school sports this year, at least not in the fall.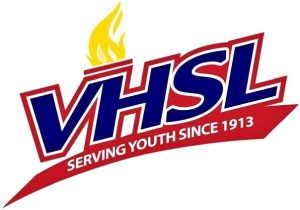 The VHSL Executive Committee, meeting in a special session Monday morning, voted 34-1 to move forward with Model 3 in its re-opening of sports and activities for the 2020-21 school year. Model 3 delays all VHSL sports and activities until December 14 and will adopt the Condensed Interscholastic Plan. This model leaves all sports in the season where they are currently aligned.
The next high school action is now scheduled for December, beginning with winter sports. Practices are scheduled to begin on December 14 with the first games on December 28 and the end of the season will be February 20.  Winter sports include basketball, gymnastics, indoor track, swimming and wrestling,
Fall sports will follow the winter sports, with practices scheduled to begin on February 15. Games will be played from March 1 through May 1 and sports will include football, volleyball, golf, cross country, cheerleading and field hockey.
Spring sports won't begin practicing until April 12, with games beginning April 26 and running through June 26. This will include baseball, softball, soccer, lacrosse, tennis and track and field.
"We all understand the physical and mental health benefits of getting our students back to a level of participation," said VHSL Executive Director Dr. John W. "Billy" Haun. "The Condensed Interscholastic Plan Leaves open the opportunity to play all sports in all three seasons if Virginia moves beyond Phase III and/or Phase III guidelines are revised and High Risk Activities are allowed. This plan also allows schools the opportunity to open the year and get school started and deal with issues such as schedules, academic plans, transportation, dealing with possible outbreaks of COVID in the school."
A future meeting will be held to decide if championship playoffs will be held for the high school seasons. Post-season competition may be eliminated, or scaled down, but that has not yet been determined. This past spring the William Byrd girls were hoping to compete for a second state championship and several other Terrier teams were considered state contenders.
"I think the end of the 2020 seasons was very disappointing for William Byrd in particular," said Byrd athletic director Jason Taylor. "We had several state contenders for the spring seasons. I think that the talent level for baseball in particular was at its peak with three D1 commits with a possible MLB draftable pitcher and four other college prospects for baseball. It would be disappointing for this group not to get to play for a championship."
Taylor is optimistic the VHSL will opt to have championships when play resumes.
"I think they will have some championships in some sports," he said. "It will be the only way to keep players engaged for the shortened seasons."
Taylor will be responsible for scheduling once action resumes, and that will be a challenge.
"It will depend on what guidelines the VHSL gives us," he said. "Will we have to play the district schedule?  Roanoke County, as well as other school systems, require teams to play each other in the same county. That will have to be a consideration for our system. What schools will allow sports to be played? How will we regulate practices five days a week and not be in school five days a week? That will be a tougher thing to schedule than the games."
Also, as long as Virginia is in Phase 3 there will a limit of 250 people at any VHSL event. That includes players, coaches, officials and game personnel, so a limited number of fans will be included. With a sport like football, the total number of fans could be fewer than half of the 250 people allowed.
Haun indicated in his post-meeting press conference that the dates announced Monday are not "etched in stone." If the state relaxes restrictions, or increases them, that would have an effect on the model.
"The VHSL will continue to work closely with the best available information and directives provided by the Governor, the Virginia Department of Health (VDH), and the Virginia Department of Education (VDOE)," he said.
"My personal opinion would be to play what we can, when we can safely," added Taylor. "I understand the reasoning and thought process that the executive board for the VHSL must take in consideration."