by Debbie Adams
Prepare to be "wowed" by Vinton's newest marketing tool – an eye-catching "InVinton" vehicle wrapped as a "moving billboard" by one of the town's most prominent businesses, Sun Solutions. The driver is Chasity Barbour, Vinton's Director of Community Programs and Facilities. The vehicle itself is not new; it came to Community Programs from the Public Works Department, where the fleet is being replaced by pick-ups trucks leased from Enterprise.
The Town of Vinton puts a great deal of effort into marketing itself. Citizens and guests are invited – on signs and banners, and in publications – to "Eat, Shop, and Play InVinton." Town Manager Pete Peters says this striking vehicle is "gonna turn heads all around the Valley."
Sun Solutions is located on the well-traveled Walnut Avenue corridor. Barbour and Peters noticed several Botetourt County public vehicles parked there with bold vehicle wraps, decided they needed something as impressive for Vinton, and paid Sun Solutions a visit.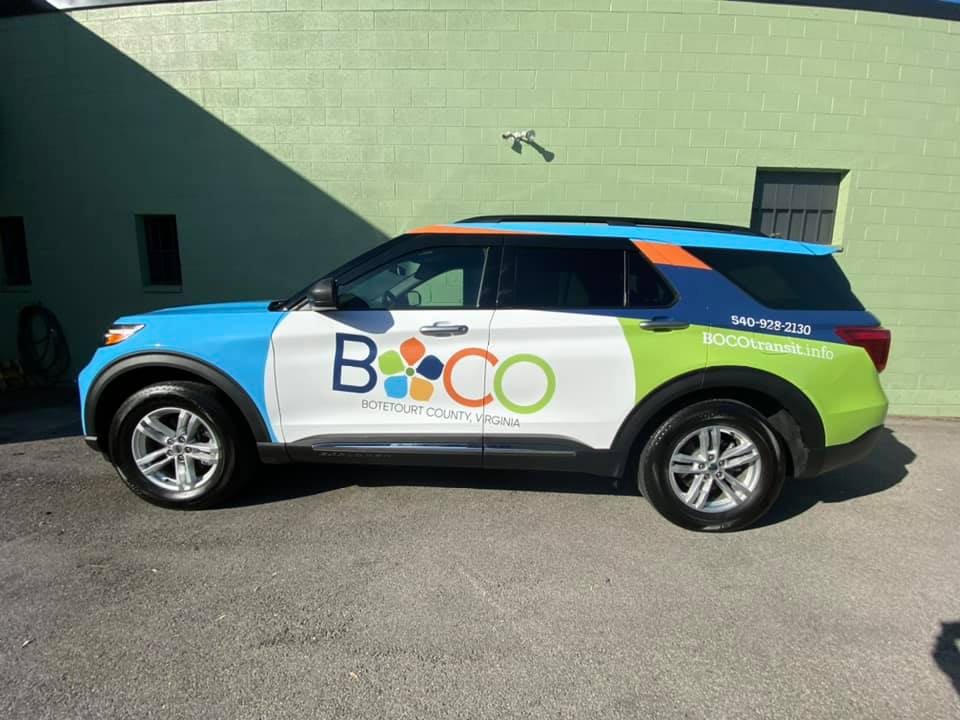 The business, owned by Jeff Belcher, specializes in vehicle wraps, window tinting, and graphics. If you have been on the roadways of the Roanoke Valley and found your attention drawn to vehicles wrapped vividly with advertisements, chances are they were created by Sun Solutions.
Barbour sent her ideas for the design of the town vehicle wrap to Sun Solutions. They created the design with some back-and-forth tweaks. The wrap now includes "VINTON" branding, dogwood flowers to symbolize the town's most famous attraction – the annual Vinton Dogwood Festival – and the Town Clock at the Municipal Building.
"The wrap represents the town tastefully and still is a great branding mechanism along with keeping the dogwood flower a part of it," said Barbour.
Once the design was finalized, Sun Solutions created the product and just recently finished the installation.
Belcher opened his shop in Vinton in 2002 in a smaller 1,500-square-foot building next door to his current location at 219 Walnut Avenue. As his workload steadily increased with a growing demand for vehicle wraps and graphics, he expanded into the neighboring 5,000-square-foot building. Extensive renovations enabled him to work on four vehicles at once instead of the one or two he could accommodate before.
Sun Solutions designs, produces, and installs everything from one-inch decals to enormous vehicle and wall wraps. The company also does large format printing and glass tinting, which was his initial enterprise, tinting several vehicles per day.
Belcher's main customers are area businesses and organizations. He creates and installs all the graphics for Carilion vehicles from ambulances to the Lifeguard helicopters, the police car fleet in Roanoke City, and the Botetourt County fleet of public vehicles, to name a few. Local businesses, such as Vinton Appliance, Macado's, Grand Home Furnishings, and Vinton Roofing, are his customers, along with others beyond the Roanoke Valley.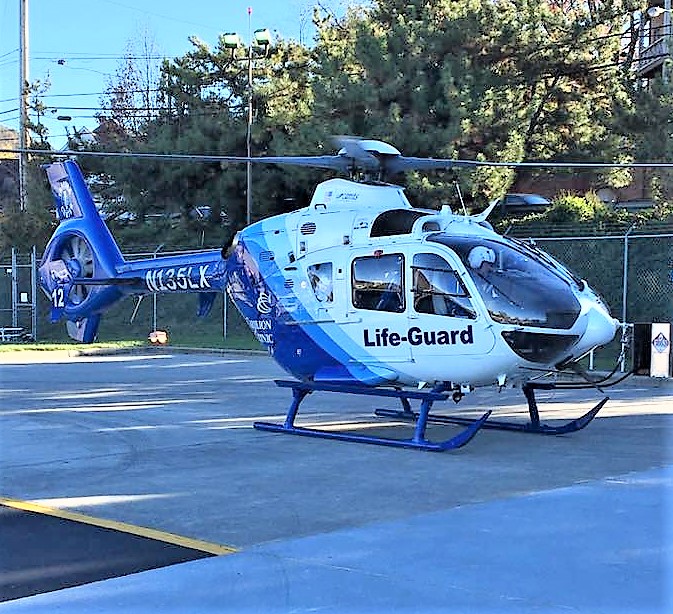 Vehicle wraps and graphics have quickly become the No. 1 form of outdoor advertising, especially for small businesses – more effective and more economical than traditional outdoor advertising, with less visual pollution. Up to 50,000 people may view advertising on a vehicle each day at a very economical cost compared to billboard advertising or other signage, and with no need of replacement for up to five years.
Belcher is a native of Vinton and a graduate of William Byrd High School. He studied commercial art at Virginia Western. His family owned Belchers Grocery on West Cleveland Avenue in Vinton for many years and other property in the town. His father, Mike Belcher, was well known throughout the area in drag strip racing.
Belcher has always had an aptitude for art and design and an interest in cars. He began working for Auto Trim Design while he was still in high school and remained there until he became self-employed in 1998.
He now has two employees, his son Trevor, and Paul Griffin, a graphic designer who works part-time. Trevor also graduated from WBHS and shares his father's artistic skills. Griffin is from Boston and works for the Vinton Post Office.
Their process begins with a consultation with clients on their design vision to determine what the customer hopes to achieve. Sun Solutions then translates that vision to reality using CorelDraw professional graphic design software. They engineer the design digitally on an enormous onsite printer loaded with rolls of vinyl from suppliers 3M and Avery. They laminate the vinyl and install the end product.
Their materials are high quality vinyl made to stretch and conform to the shape of the vehicle or space. The rolls of printed designs resemble peel-and-stick contact paper, although much easier and more forgiving to work with.
Once the design is complete, it takes a couple of days to install. With an in-house printer and custom cutter, they offer a quick turn-around time.
While Sun Solutions does vehicle wraps for all sorts of companies, they also design and install graphics on personal vehicles for individuals.
"Wraps are usually cheaper than a paint job and much more individualized," said Belcher.
They create wall wraps for homes and businesses. One of the most memorable was a NASCAR wall for a die-hard race fan.
"The sky is the limit," said Belcher. "We can make your fantasies into reality and make your home or vehicle into one of a kind."
Sun Solutions is in the process of designing more signage and banners for the town. It also has worked with Peters on a unique concept to use perforated vinyl window statics to cover some of the projects that are under construction in the town.
"For example, Twin Creeks Brewing Company has a gray tarp in the window at 109 South Pollard," said Peters. "I am working with them to create a window static to highlight the activity going on inside and look a little more attractive in the meantime. We'll do something similar at 121 East Lee, now that Jeff Janney has leased that space for warehousing. These statics will highlight the businesses, also featuring the 'InVinton' branding. With all the activity in town and traffic driving through every day, I don't want to miss a single opportunity to highlight what's going on."
Sun Solutions is open from 8:30 to 5 Monday through Friday, and can be reached at 342-6505. A gallery of their work can be seen online at www.moto-solutions.com or on their Facebook page at https://www.facebook.com/sunsolutions.