By Debbie Adams
If you are a Vinton resident or business, keep your eye out for your annual town calendar for 2021—arriving in your mailbox, instead of hand-delivered as in previous years.
The annual calendar is one of those prized perks of living in the town. The calendars have become very popular—so much so that citizens begin asking in early December when they are going to arrive. Many keep the calendars hanging on refrigerators or near their desks as a source of information on the town, its events, its services, and its emergency phone numbers– a summary of life in Vinton in brief.
The theme of this year's calendar is "Vintage Vinton" featuring black and white photographs of times past in the town. Most years, the calendar features photographs from special town events from the year before–and in color.
With so many events cancelled or postponed in 2020, creators Chasity Barbour and Sherri Winkler looked for alternatives. Barbour is the Director of Community Programs and Facilities for the Town of Vinton. Winkler is the owner of Nite Owl Artz Creative Services and part-time employee of the town.
"Our vision for the calendar this year was to go back in time and make it vintage Vinton so hopefully with the 2022 calendar we will see how far we have come and grown," said Barbour.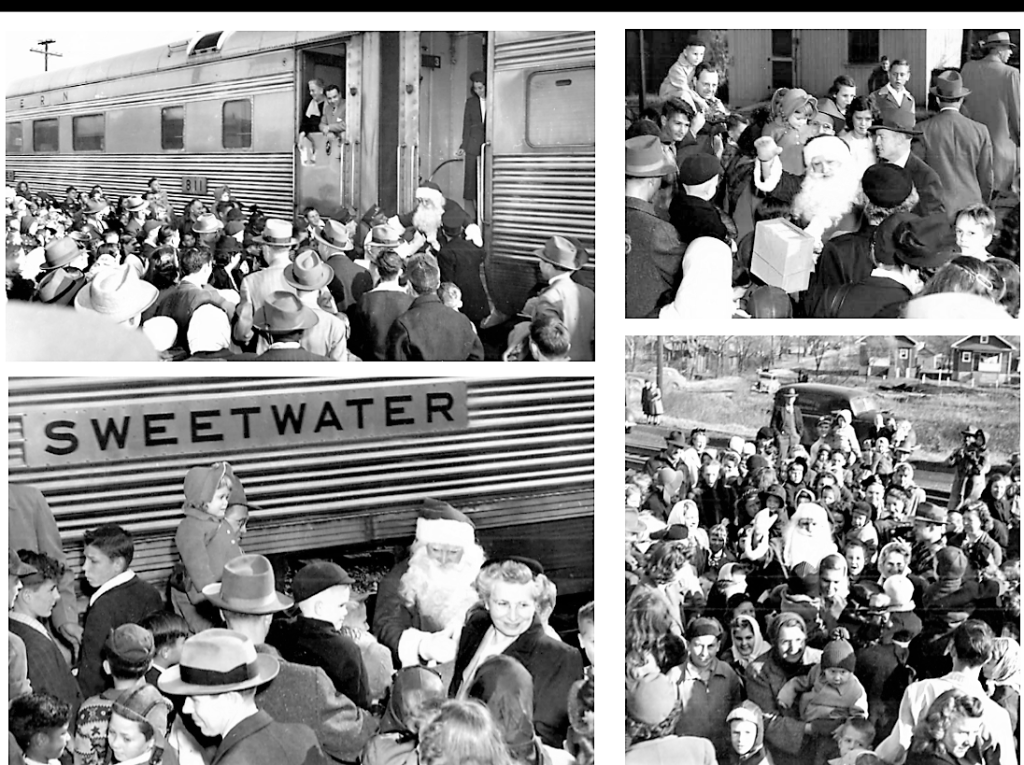 "I have truly enjoyed working with Sherri Winkler designing this year's calendar, and Judy Cunningham at the history museum was a wealth of knowledge during the process," Barbour said. "Not only does it give me more respect for a small-town feel, it also made me realize how much history we actually hold in this town."
"Trying to round up photos for this calendar was like going on a treasure hunt," Winkler said. "Chasity asked each department to look for any old photos they may have on file and some were sent in. The majority of photos were unusable due to size, and/or condition. It was very difficult to get my hands on original prints, which is what I needed to achieve the best resolution for the calendar."
"We never could have pulled this off without the help of Judy Cunningham at the Museum," Winkler added. "Not only did she find appropriate images she was an invaluable source of information. A million thanks to Judy!"
"Assigning the photos to a month did not really come into play this year, with the exception of the Dogwood Queen photo, which went with April, and the Santa photos for December. The rest were presented according to image quality. The smaller photos were arranged in collages."
As for delivery by mail, instead of by town employees, "In the past it would take Public Works employees two weeks to deliver to each resident," said Barbour. "We feel mailing the calendars was a more efficient and effective way to get everyone their calendars in a timely manner."
Vinton's Principal Planner Nathan McClung had been working with the GIS Division of Roanoke County to create a list of every property in the Town of Vinton.
"That list is what is being used to ensure that every single property owner in the Town gets a calendar mailed to them," said McClung. "This list included businesses, churches, etc."
The town calendar is a treasure trove of information on all things Vinton.
This year's vintage calendar opens with greetings from Vinton Mayor Brad Grose, Vice Mayor Sabrina McCarty, and Council members Keith Liles, Laurie Mullins, and Mike Stovall, including a history of the town of Vinton, named for the VINyard and PresTON founding families. Settlers began arriving in the area in the mid-1700's.
Each year's calendar includes holidays, special event and festival dates sponsored by the Town and the Vinton Area Chamber of Commerce, some of the featured activities at the Vinton Library, the Vinton History Museum, the Vinton Farmers' Market, and classes at the Charles R. Hill Community Center, along with the basics of when the seasons change and when daylight savings time begins and ends.
It contains the sometimes hard to remember regular refuse/bulk refuse/recycling schedules by the week, month, and year (including modified holiday schedules), due dates for real estate and personal property tax and utility bills, and Town Council meeting dates.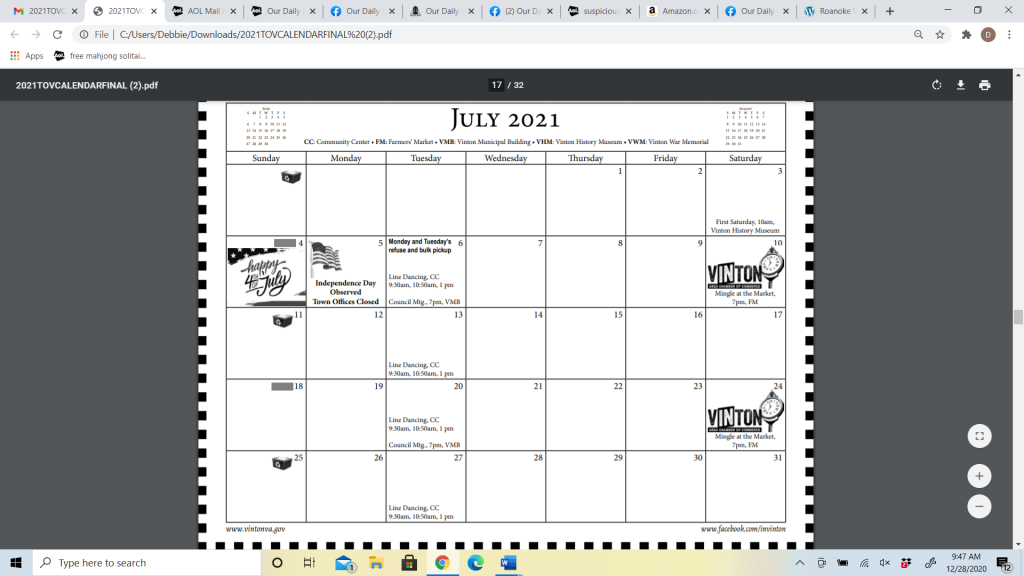 There are phone numbers for all town departments, emergency numbers for police, fire, and rescue, the Regional Center for Animal Care and Protection, and the Post Office, plus many frequently used Roanoke County numbers.
Designing and compiling the calendar each year involves countless hours of work. For the past six years Winkler, with her graphics expertise, has been in charge of design.
The department and information pages found at the back of the calendar have been continual works in progress. Those tend to be the most helpful for newcomers or a refresher for long-time residents.
The idea for the Town calendar originated several years ago. The Town had previously been distributing magnets displaying the recycling schedule in packets with brochures from several different departments of the Town. The calendar format was adopted to include all the information that might be needed by residents in one compact package. The town distributes the calendars to new residents and businesses when they contact the Town of Vinton about water accounts, business licenses, etc.
This year 4,700 copies of the calendar were printed. The town worked with Bison Printing in Bedford once again this year. They "do a beautiful job," Winkler noted. (Their website is www.bisonprinting.com.)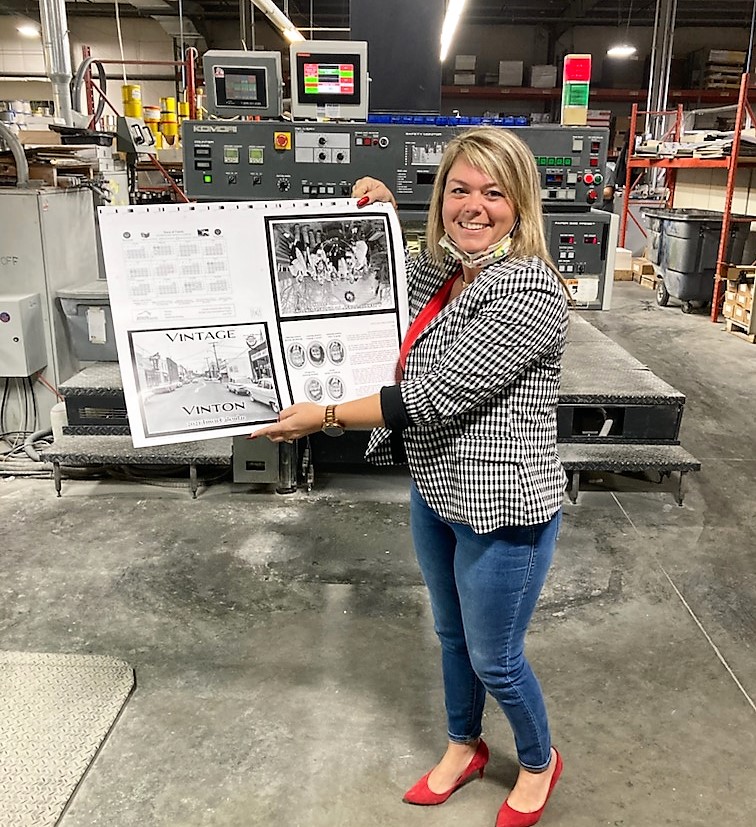 Any citizens or businesses who have not received a copy of the calendar should contact Chasity Barbour at Cbarbour@vintonva.gov or call 540-983-0645 and leave a message.