By Debbie Adams
Members of Vinton Town Council met in person in Council Chambers on July 7 for the first time since April. Meetings have been held virtually via Zoom due to restrictions during the COVID-19 pandemic.
Town Clerk Susan Johnson conducted an investiture service for Mayor Brad Grose and Council members Keith Liles and Laurie Mullins. Grose and Liles were re-elected in the town election in May. Mullins was elected to council for the first time. All thanked Vinton voters for their support.
Johnson administered the oath of office in which each one promised to uphold the constitutions of the United States and Virginia and to faithfully serve the Town of Vinton to the best of their abilities through June 30, 2024.
Council next selected a new vice mayor. Councilwoman Sabrina McCarty was chosen to serve in that position.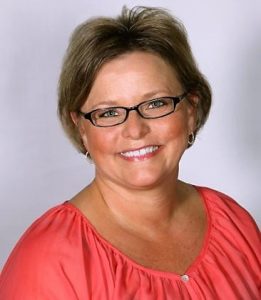 Town Council-appointed officers were approved to continue in their current positions including Town Manager Barry Thompson, Town Clerk Susan Johnson, Treasurer/Finance Director Anne Cantrell, Chief of Police Thomas Foster, and Town Attorney Jeremy Carroll.
Thompson's term will end on December 31, 2020, as he has announced his retirement effective on that date. Johnson, Cantrell, and Carroll are appointed through June 30, 2022. Chief Foster will be resigning from his position soon to serve as the U.S. marshal representing the Western District of Virginia.
With Thompson retiring as Town Manager, Assistant Town Manager/Economic Development Director Pete Peters was named Acting Town Manager as of August 1, 2020. Peters has been in his position with the town for four and a half years. He previously served as Botetourt County Director of Parks, Recreation, and Tourism for 10 years, as Director of Athletic Programs and Facilities at Roanoke Catholic School for two years, and with the City of Roanoke Department of Parks and Recreation for seven years.
Peters briefed council on applications for grant funding for the Gish Mill Redevelopment Project from the Virginia Department for Historic Resources (DHR) Emergency Supplemental Historic Preservation Fund and from the Virginia Department of Housing and Community Development (DHCD) Industrial Revitalization Fund (IRF).
Town Council adopted a resolution in April approving a contract for the conveyance of the Gish Mill property from the town to developers David Hill and David Trinkle, who have formed Gish Mill Davii, LLC, to redevelop the historic mill.
Following the issuance of a Request for Proposal (RFP) in November of 2019, the town received a formal proposal from Gish Mill Davii, LLC, to rehabilitate and convert the historic property into a mixed-use development to include a small restaurant, hospitality (five rental rooms with an Airbnb model) and a local retail operation selling locally sourced products.
Vinton Town Council agreed to terms for a Contract of Sale for the property to the developers in April 2020 subject to a nine-month due diligence period to pursue the historic designation and to allow the developer to secure both private financing and historic grant funding.
The developers plan to utilize historic tax credits to accomplish the redevelopment, with an expected investment of approximately $2 million and the creation of approximately 42 jobs.
On June 18, the Virginia Board of Historic Resources and the State Review Board determined that the Gish Mill property "has been determined to be eligible for state and national historic registry." The boards meet quarterly to consider new nominations of historic sites for listing in the Virginia Landmarks Register (VLR) and the National Register of Historic Places (NRHP).
The town will next submit Part 2 of the application which DHR will review for certification of rehabilitation work.
The DHR grant funding of $250,000 will allow for completion of a Hydrologic and Hydraulic (H&H) Study, engineering services and construction activities necessary to stabilize the building and repair damages caused by Hurricanes Florence and Michael, as well as funding for completing and submitting a National Register nomination for the eligible historic property.
The IRF grant from DHCD can be used for a wide variety of revitalization and redevelopment activities such as rehabilitation or repair (including securing and stabilizing for subsequent reuse) of specific structures. Peters said that the ultimate intent of the IRF program is to fund shovel-ready projects that will act as a catalyst to spark additional private investment and create jobs in distressed areas—"almost tailor-made for the Gish Mill project."
He described obtaining the $600,000 in IRF funding as "critical to making the project work." Peters credited Vinton Principal Planner Nathan McClung with much of the work on the project thus far. Council will take formal action on the applications at the July 21 meeting.
In action items, Planning and Zoning Director Anita McMillan asked council to adopt a resolution awarding an engineering design and construction services contract and authorizing the Town Manager Thompson to execute the contract with Rummel, Klepper, and Kahl (RK&K), LLP, of Roanoke for the Walnut Avenue Bicycle and Pedestrian Accommodations Project from W. Lee Avenue to 1st Street. The resolution was adopted.
In May, council voted to appropriate $545,250 for this project from funding secured through the Roanoke Valley Transportation Policy Organization (RVTPO) Surface Transportation Block Grant Program (STBG). The project is funded 100 percent by the grant except for the cost of Town of Vinton staff hours used in administering the grant. The project is scheduled to be completed by December 2023. The town received seven RFPs for the project and interviewed four firms, choosing RK&K.
Council also adopted a resolution authorizing the Thompson to file an application for allocation of VDOT SMART SCALE funds for the Walnut Avenue Bicycle and Pedestrian Accommodation Phase 3 project from 5th Street to 1st Street. In presenting the resolution to council, McMillan said that SMART SCALE funds are much more difficult to obtain as the town is competing against the entire state for funding, unlike the RVTPO funds which are regional.
The project includes bike lanes, sidewalks, curb and gutter, storm drain facilities and access management enhancements at an estimated cost of $5.8 million. No local match is required.
Finance Director Anne Cantrell asked council to re-appropriate funding of $86,145 for the Glade Creek Sanitary Sewer Line Relocation and Streambank Restoration Projects.
In other business, Peters informed council that a change in the bulk refuse collection schedule will be made on August 10 with details to be released to the public next week.
He also noted that repairs are being made to the High Ground Monument at the Vinton War Memorial which honors military veterans and those currently serving. (Mayor Grose noted that the monument was built almost entirely with public funds.) Electrical and plumbing upgrades are in the works, along with physical improvements and should be completed in the next month or so.
Peters also presented health and safety guidelines for the first Mingle at the Market concert scheduled for July 11 at the Vinton Farmers' Market.
Chief Foster updated council on the "Reconnect" events planned for Vinton neighborhoods. Two events are scheduled in August: one in the Gladetown community on August 14 and the other in the Midway community on August 19, both from 5 to 7 p.m. The town hopes to reunite the community emerging from COVID-19 restrictions with informal evenings of fun and fellowship—and cookouts. The Reconnect events are being organized by Sgt. Michael Caldwell. Others will be held in the W.E. Cundiff and Herman L. Horn neighborhoods in September.