By Debbie Adams
A group of youth and their leaders from Thrasher Memorial and Red Valley United Methodist
Churches traveled to Prestonburg, Ky., on July 9 to participate in the annual Appalachia Service
Project (ASP). When they returned on July 15, they had significantly changed the lives of others
and, in many cases, their own through their service.
According to youth leader and project organizer Bonnie Jones, this is the 24th year that Thrasher
has participated in ASP, whose goal is to make homes "warmer, safer, and drier" through the
work of volunteer mission teams. This is the second year that Red Valley joined the group from
Thrasher.
Thrasher took 23 youth and adults on this year's trip. Red Valley, located in Boones Mill, added
nine more, making a team of 32. The team members were commissioned at the 8 a.m. worship
service at Thrasher on July 9, just before they started their journey.
Team members included: Aaron, Adam, Ania, April, Bonnie, Cary, Chelsea, Dave, Drew,
Ginger, Ilgha, Isaac, Izzy, Jacob, Jae, Jo. B, J.R., Karen, Levi, Luke, Madison, Marty, Mary Ann,
Mayzie, McKenzie, Megan, Molly, Nick, Sean, Shane, Stella, Tyler G., and Tyler W.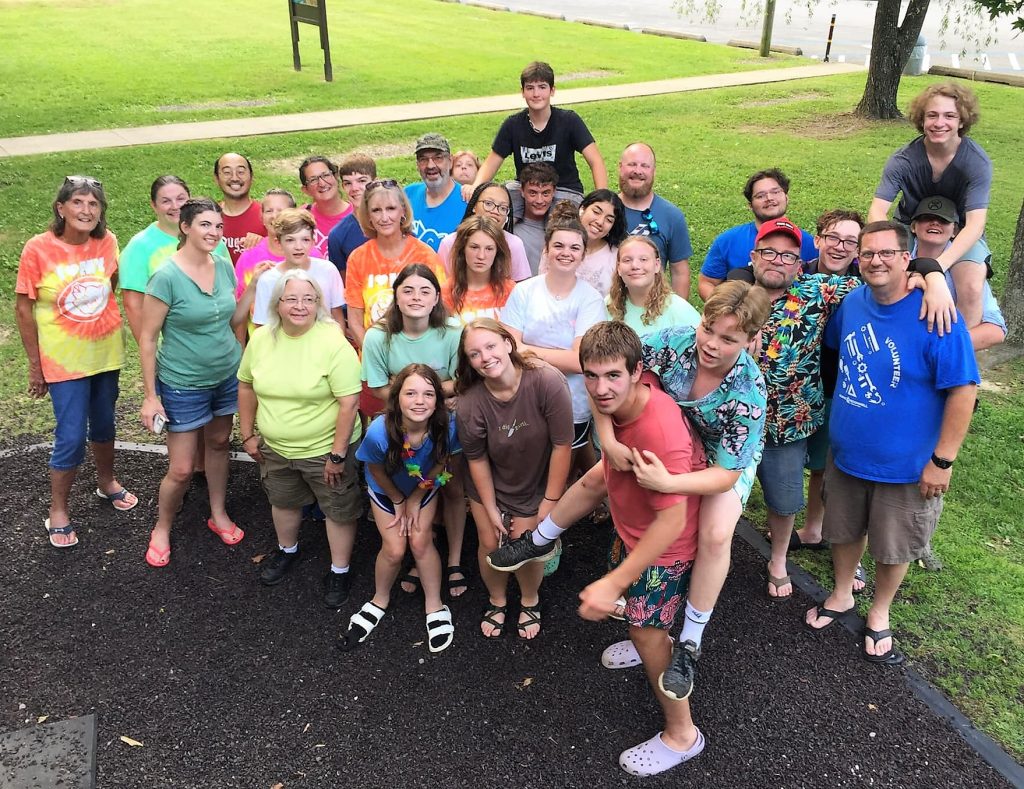 They were housed at First United Methodist Church in Prestonburg.
ASP, created in 1969, brings thousands of volunteers from around the country to Central
Appalachia annually to repair and replace homes for low-income families. It is meant to be a
transformational service experience for volunteers as well.
More than 25 communities are served by over 15,000 ASP volunteers each year, impacting over
350 families. More than 3,000 repair projects are completed each summer.
ASP repairs roofs, walls, floors, foundations, and bathrooms, in addition to making homes
accessible through porch and ramp repairs or additions. Those were the jobs the Thrasher and
Red Valley youth took on this summer as well.
"Our jobs were repairing floors, siding, insulation, and more floors," Jones said.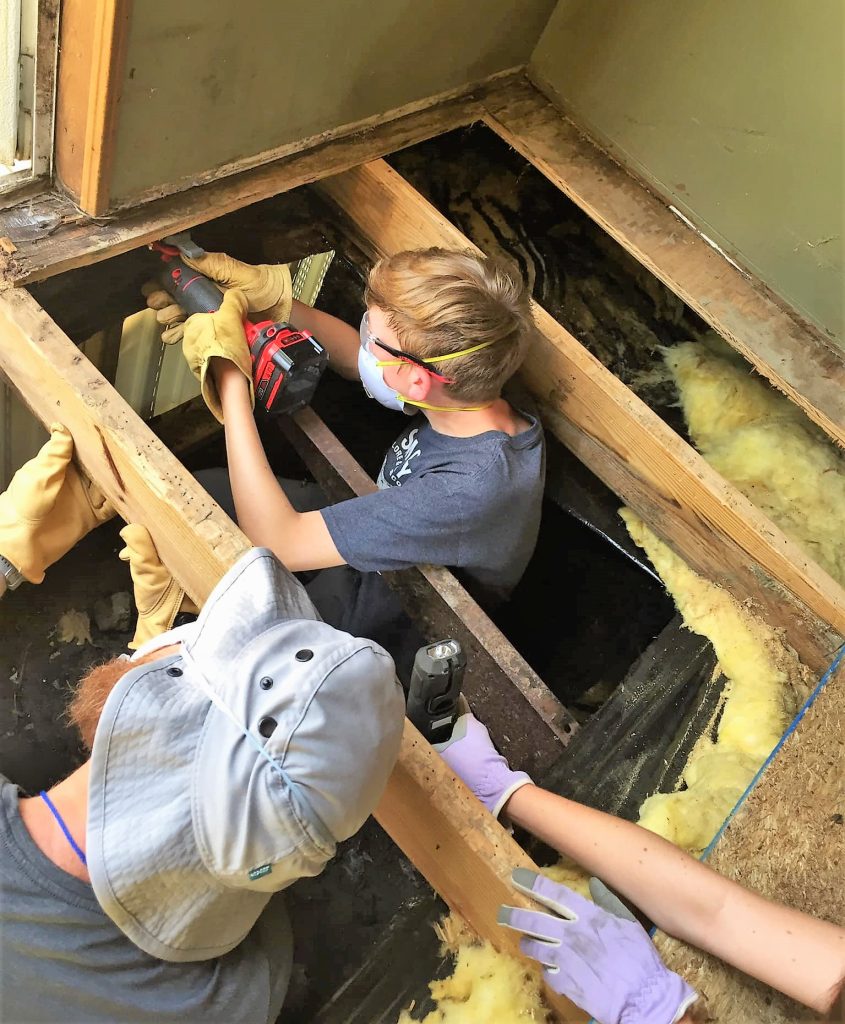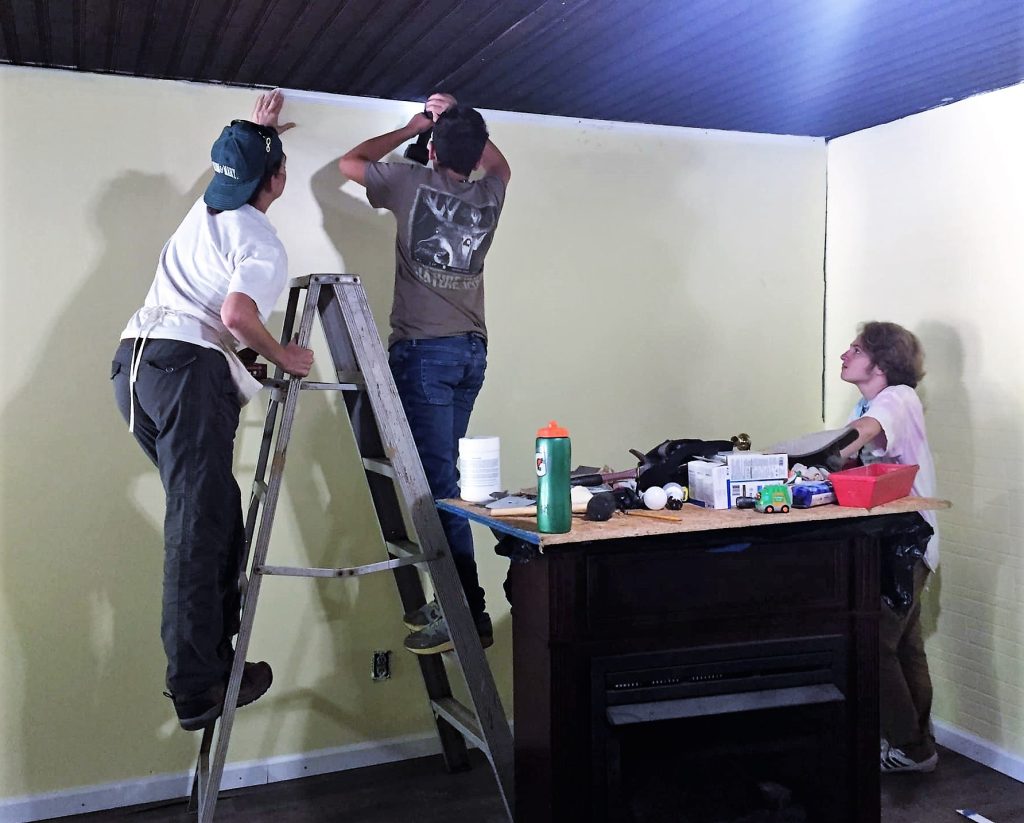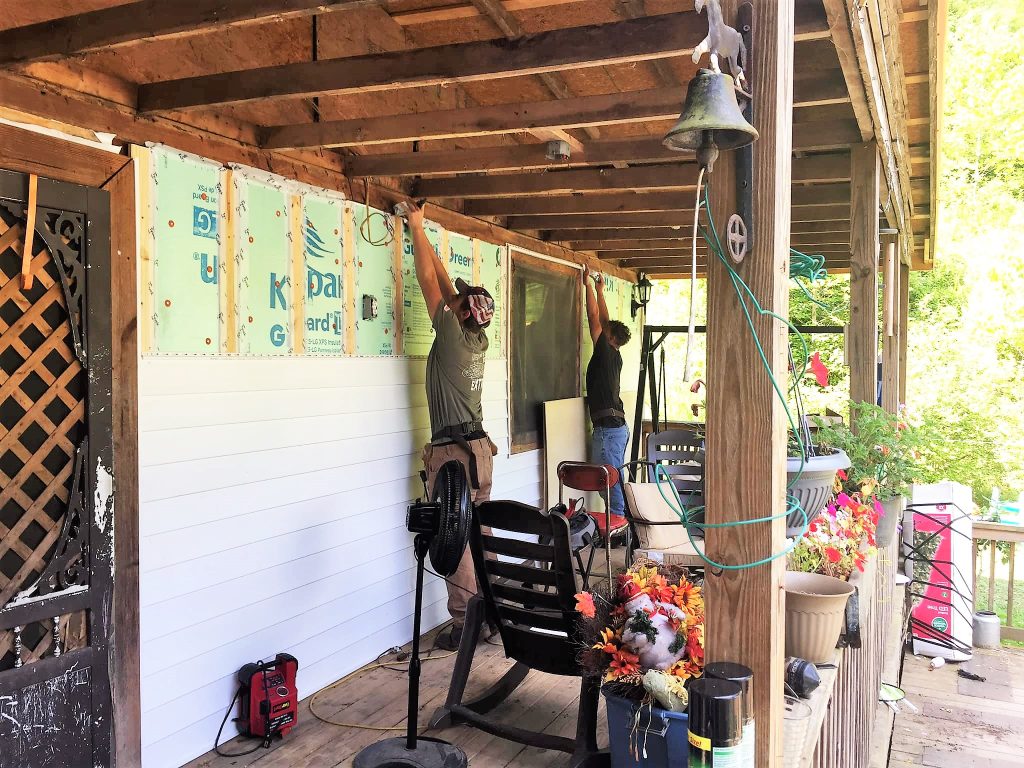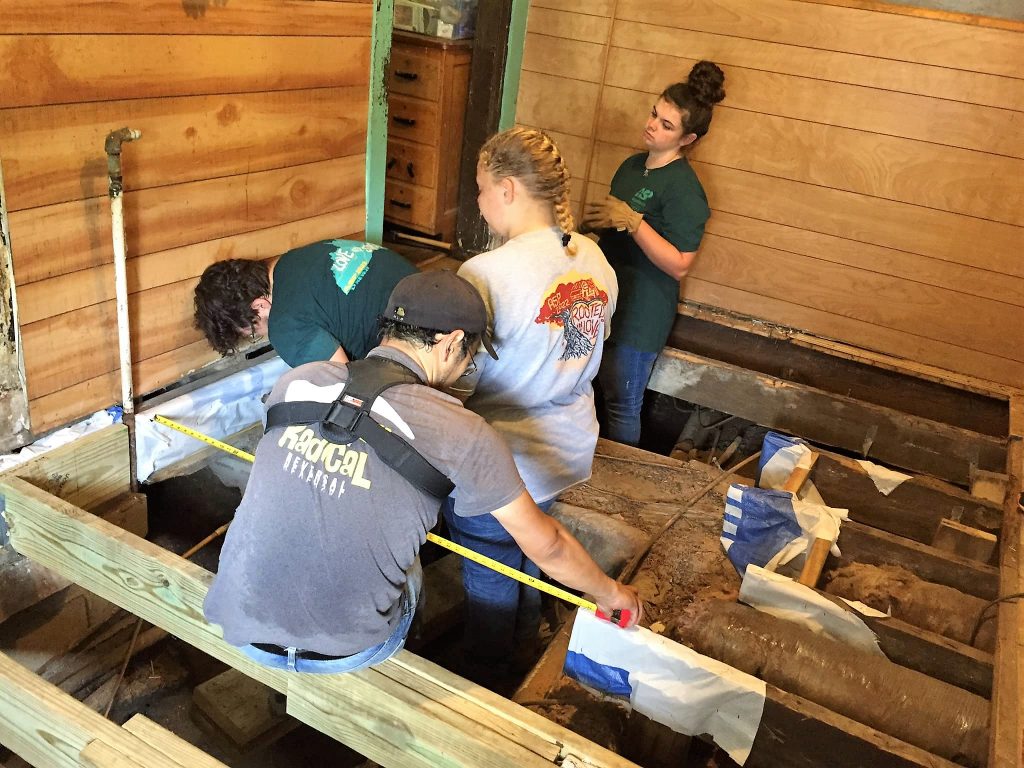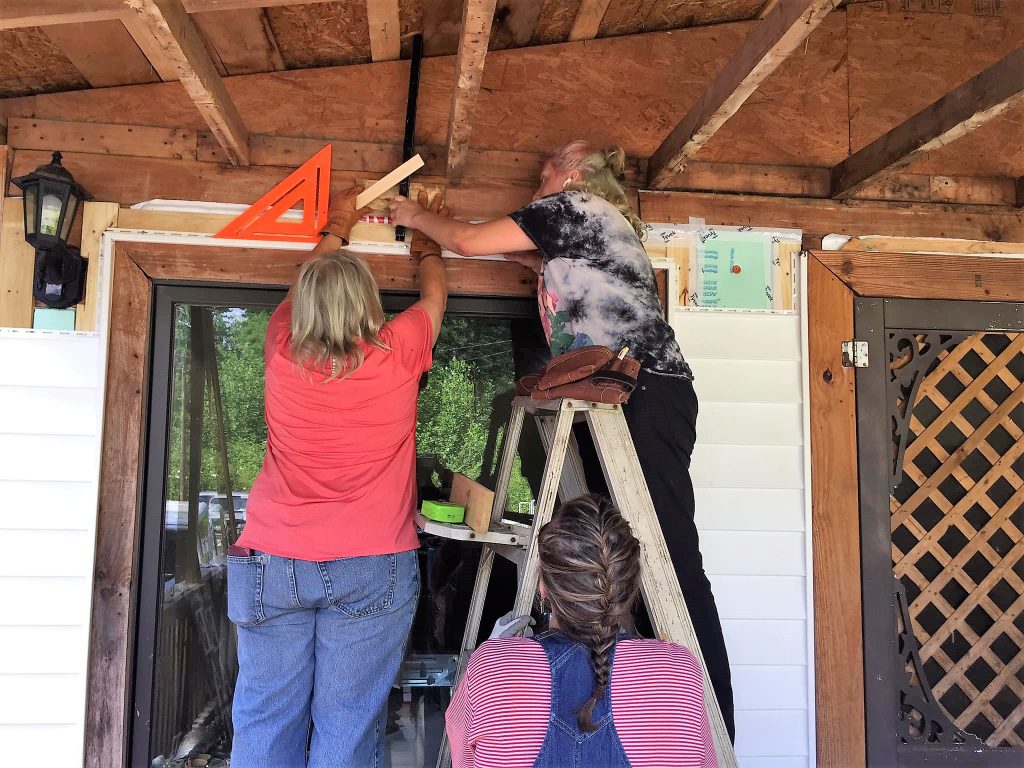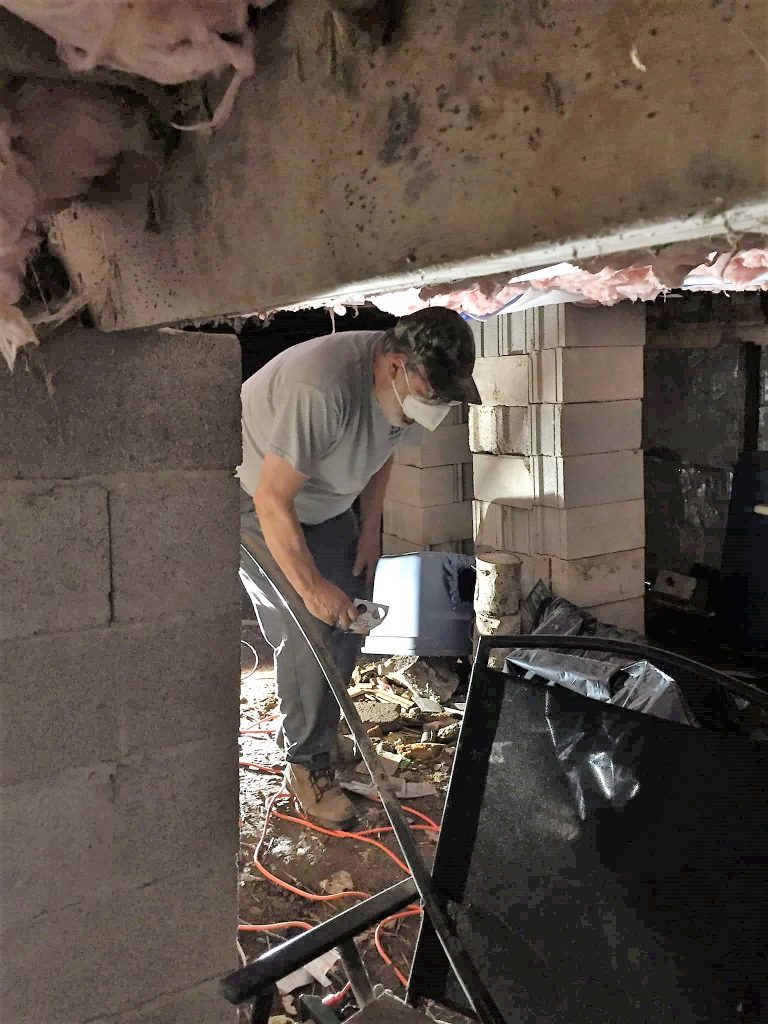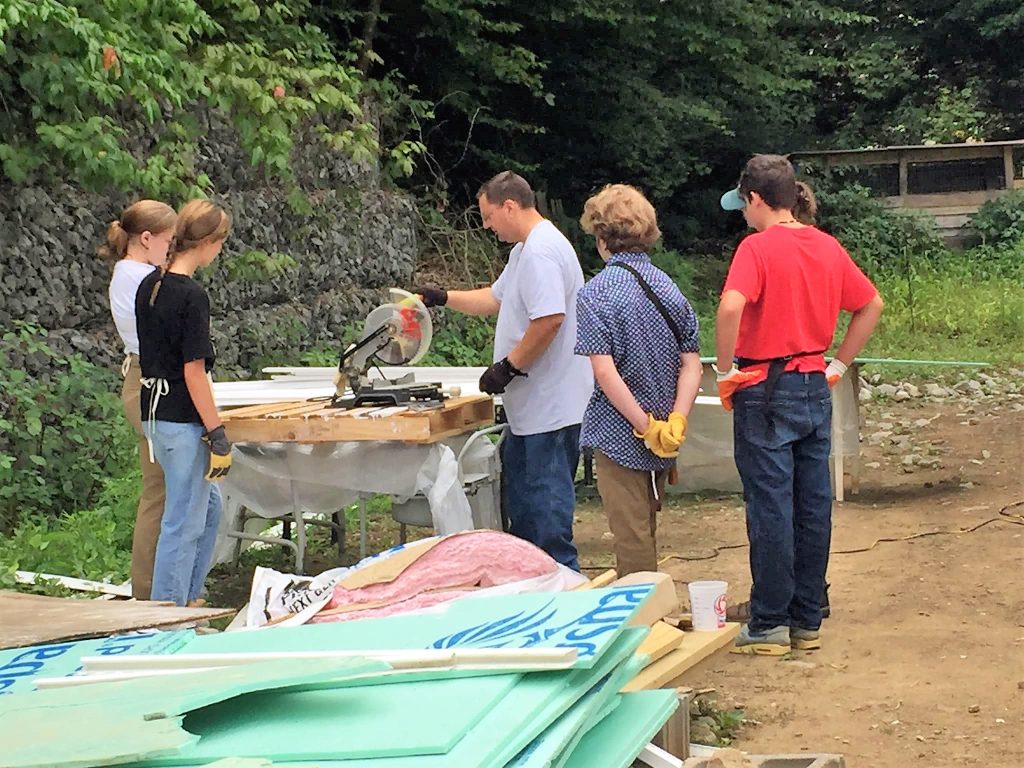 Several participants shared their experiences and testimonies during the three worship services at
Thrasher on July 16, including Nick Edmondson.
"This past week, our church's youth (along with some adults) participated in Week 5 of the
Appalachia Service Project, otherwise known as ASP," Edmondson explained. "We arrived in
Prestonsburg, Kentucky last Sunday to continue the work of previous churches who had been
there before us. Alongside our church, we were there with three other churches. River Road
Presbyterian Church from Richmond, First UMC from Belvedere, Illinois, and Red Valley UMC,
from Boones Mill. Despite the large crowd, my team consisted of people from Thrasher only –
those amazing people being Marty Crowe, Madison Crowe, Levi Anderson, Mayzie Jones, and
Karen Hemming.
"Our team was given the house of Ms. Renee and her daughter, Sara. Renee and Sara lived in an
area that was greatly affected by the floods in Kentucky back in February. Our team was
assigned to start (and hopefully finish) the crown molding/trim in the living room and kitchen.
"Our second objective was to put a girder (a long support beam that goes underneath the sub-
floor of a house) under one of the bedrooms in Renee's house that had been washed out from
underneath due to the flooding. We started this by clearing out the room, removing a custom
closet that was built onto the room, and tearing up all the carpet.
"By this time, it was Wednesday afternoon, meaning we only had two more days to finish the
rest of the trim and get the girder into place under the house. Thursday morning, Levi and I
pulled nails out of the plyboard flooring on the far side of the room so that we could get under
the floor to put in the girder. After we removed all three pieces of plyboard from their respective
place in the floor, we noticed that underneath them was a layer of rotted wood.
"At this time, it was only Levi, Karen, and myself in the room. So, jokingly, I said to Levi: 'You
know, we could probably throw our hammers at this wood, and it would break.' We chuckled
about it as we set the last piece of plyboard off to the side.
"As the three of us stood there looking at the rotted wood before us, Karen said: 'It needs to
come out anyways!' So, Levi and I had the time of our lives knocking rotted wood down to the
ground beneath, using our hammers, prybars, and sudden karate skills.
"After eating lunch Thursday afternoon, Levi and I worked on our ceiling trim a little longer
while everyone else got the room ready for us to put the floor joists in. We left Thursday
afternoon with three pieces of trim missing from the kitchen and a room that was (for the most
part) ready for floor joists.
"We arrived Friday morning ready to work, and while everyone else worked on putting in the
first of four floor joists, Levi and I finished putting in our three missing pieces of trim.
"Afterwards, all six of us signed the backside of the last piece of trim and we attached it to the
wall; Levi and I joined everyone else in the room to work on the remaining floor joists.
"We ended up getting all the floor joists in, the girder set on the ground in the room, and we even
started digging the holes for the concrete that would go underneath the girder. Renee was
especially happy about her newly trimmed rooms and how nice the whole place was starting to
look again.
"Leaving Renee and Sara was a difficult experience for all of us. We talked about the day on the
way back to the church and how we were going to miss Renee and Sara, as well as their dog
Scooby and their cat Greyson. However, as we started driving home on Saturday morning, as I
watched Kentucky's rocky cliffsides slowly morph their way back into the familiar rolling hills of Virginia, I realized just how lucky I was to be able to go on this trip; how lucky I was to be able to meet these people and build new relationships with people not only from different churches, as well as Renee and Sara, and, of course, my own teammates.
"How lucky was I to be able to be a part of something so big that will be remembered by not
only Renee and Sara, but also all the other homeowners that were blessed by the other teams that
I never got the chance to meet.
"This trip has truly been a blessing all the way around, not only for the people whose houses
were worked on, but also for the people who worked on the houses. And for that, I would like to
thank many people for making this experience possible.
"Thanks to all of you in the congregation today for helping by donating money, snacks, and
some construction experience. Thanks to Bonnie and Dave for coordinating this whole trip and
supplying tools that were used during the process. Thanks to the people at ASP for making this
whole thing possible to begin with. Thanks to all of the adults who went to assist all of the youth
while working. And last, but certainly not least, thanks to God for guiding all of us this week as
we worked and drove and played all week long."
Luke Hemming shared that this year was his second ASP trip, along with his brother, Aaron. His
job was to install insulation (an itchy task) and a vapor barrier underneath a house in the crawl
space; along the way he learned to use a staple gun.
"Doing work for people who can't do it for themselves was a rewarding, amazing experience,"
Hemming said. "So many relationships were built. I could feel the Holy Spirit through the work,
working through me, giving me joy, true joy. It had nothing to do with the circumstances. God
was woven through the trip."
Hemming especially recalled a powerful speaker who was severely injured along with his entire
family at age 14, in a wreck caused by a driver under the influence. The man had lost so much,
but God still worked through him and in his life.
Youth leader Jacob, in his fifth year of ASP, said he was honored to help guide the members of
his team, not just in construction, but in their spiritual journey. Watching them have fun serving
God and the community was "really a blessing that touched my heart in many ways."
Madison, also a youth leader, said that she loved bonding with the homeowners, Renee and Sara,
who personified Appalachia "with their pure love and strength. They showed nothing but
gratefulness, paired with beautiful smiles as they saw all the projects come together and that's
just the best thing you could see all week.
"I felt my team was strong together and fed off each other for encouragement and support. We
had amazing group leaders, that always made sure everyone had an equal role; and in each of us
I saw compassion and dedication. We encouraged each other; God's strong hand guided us, with
no cliques, no separation; each youth molded into the group together to create a friendship with
memories, I'm sure they'll cherish forever. There were hearts that were changed extending
God's love to others."
Izzy also loved the homeowners, their cat and dog. "They said they loved the way their house
looks now. It was awesome to see how we touched someone."
"It was an amazing week with amazing youth who were not afraid of hard, sweaty work," Jones
said. "I don't know if I have ever seen a group of teenagers, many who had never met before this
trip, bond as quickly and as well as these kids did."