By Debbie Adams
Thrasher Memorial United Methodist Church welcomed a new associate pastor this week, Ilgha
Ilunga. She joins Senior Pastor John Hemming and replaces Pastor Seong Jae Jo who was
appointed senior pastor at Herndon UMC after his ordination during the Virginia Annual
Conference on June 17. Ilunga will also serve as director of youth at Thrasher.
She comes to Thrasher from McGaheysville UMC, which is located in Rockingham County,
near Massanutten.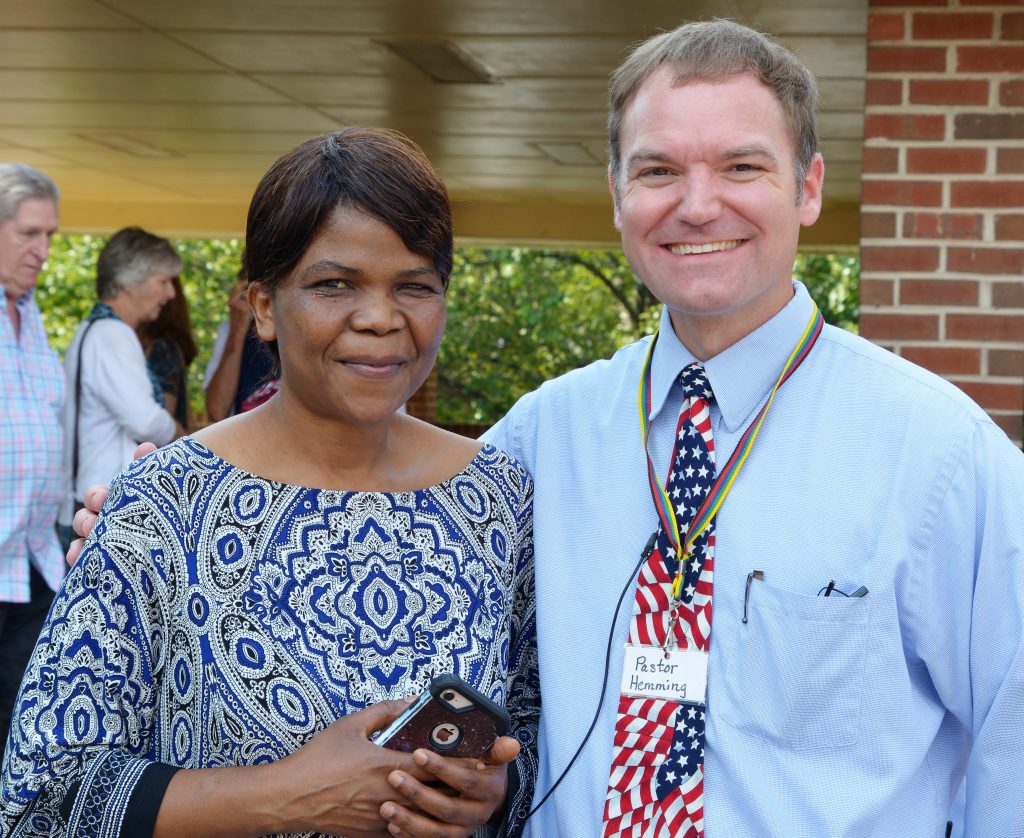 Ilunga is originally from the Democratic Republic of Congo (DRC). She says she first felt God's
call to be a church leader while singing in church as a youth – to which she answered, "Yes,
Lord Jesus, wherever you send me, I will go." She says the journey God was calling her on has
had many twists and turns along the way from Zimbabwe to Vinton.
She earned her Bachelor of Divinity Degree from Africa University in Mutare, Zimbabwe.
Africa University is a Methodist-related school chartered in 1992. She also earned a Bachelor's
in English in the DRC. She is fluent in five languages.
Ilunga first came to the United States in 2009 and went on to earn her Master of Arts and
Christian Ministry from Saint Paul School of Theology in Kansas, and her Master of Divinity
from Wesley Theological Seminary in Washington, D.C. in 2020.
She has no biological family in the United States but says the churches and communities she has
served have become her family.
She longs to encourage others to develop a close relationship with Jesus.
Pastor Ilgha says, "He is my number one hero. Christ is more than gold, more than silver, more
than any treasure I could own. Basically, if it was not for Jesus I could have died long ago as a
child or in a car accident in 2015. If it was not for Jesus, studying in Zimbabwe and the USA
would not have happened. Jesus always fulfills his promises to me, not because I am very
faithful, but because of his faithfulness, his grace and mercy."
The congregation formally welcomed Pastor Ilunga with receptions after two worship services
on July 2. As she made the move from her previous church, she was greeted by sidewalk art at
her new home from the children and youth of the church, gifts of food, flowers, and cards, help
with unpacking and settling in, shopping trips, and more.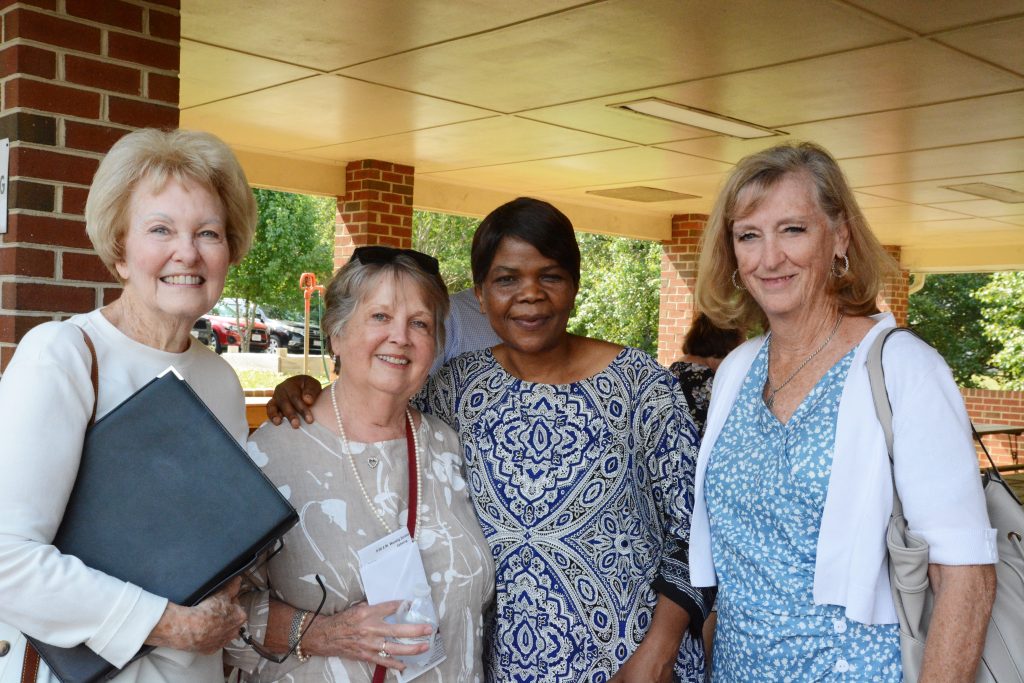 "I feel like I have been here 10 years already," Ilunga said on how welcoming the church has
been.
She will be preaching her first sermon at Thrasher on July 23.
"I was telling Pastor John that on Tuesday when I moved, just about a mile from where I lived, it
was seriously raining to a point where I could hardly see the road," Ilunga said. "We thought that
it might have been a bad sign; but now I'm realizing that it was the best sign ever, because in my
culture, the rains imply blessings."
She expressed her gratitude for her warm reception in Vinton and at Thrasher, "I'm lost in God's
love! Congratulations for being the true light of Jesus Christ in this world. I'm very blessed that
I've just stepped into the light of God. All the cameras and radars from heaven have spotted me.
Let this be just the beginning of amazing work with the Lord and with you all."