The Salem Civic Center will be packed with wrestlers and fans from across the state when the Class 1, 2 and 3 state championships are held at the facility this weekend. The William Byrd "Big Orange" will send eight wrestlers to the mat in Class 3.
There will be eight mats of action when wrestling begins with first round matches at 10 am Friday. Class 1 and 2 will wrestle on two mats each with Class 3 wrestling on four mats to begin the weekend. Quarterfinals and first round consolation matches will be at 1 pm Friday and more consolation bracket bouts will take place Friday evening.
State semifinals in all classes will begin at 10 am Saturday and go to approximately 11:30 am. Consolation semifinals are at noon, consolation finals are at 1:30 pm and championship finals are due to start at 5 pm.
Byrd will be well-represented with eight wrestlers after finishing third in the Region 3D tournament at Christiansburg High School last Saturday. The Blue Ridge District dominated the tournament, as the four BRD entries took the first four places in the 12 team event. Staunton River won the region championship with 283.5 points followed by Lord Botetourt with 202.5, Byrd with 183 and Northside with 134. Host Christiansburg was next with 129.5.
Byrd had three region champions, freshman Darin Witcher at 106, senior Xavier Preston at 175 and senior Dustin Richards at 285. The top four in each weight class advanced and those three will be top-seeds this weekend.
Witcher is 32-8 in his first year of high school wrestling. He pinned his way through the region, including a 3:57 pin in the final over Levi Roach of Staunton River.
Preston is 13-1 at 175 after missing much of the season with an injury. A state runnerup last year, Xavier avenged his only loss of this season when the decisioned Josh Kelly of Staunton River in the region final, 3-0.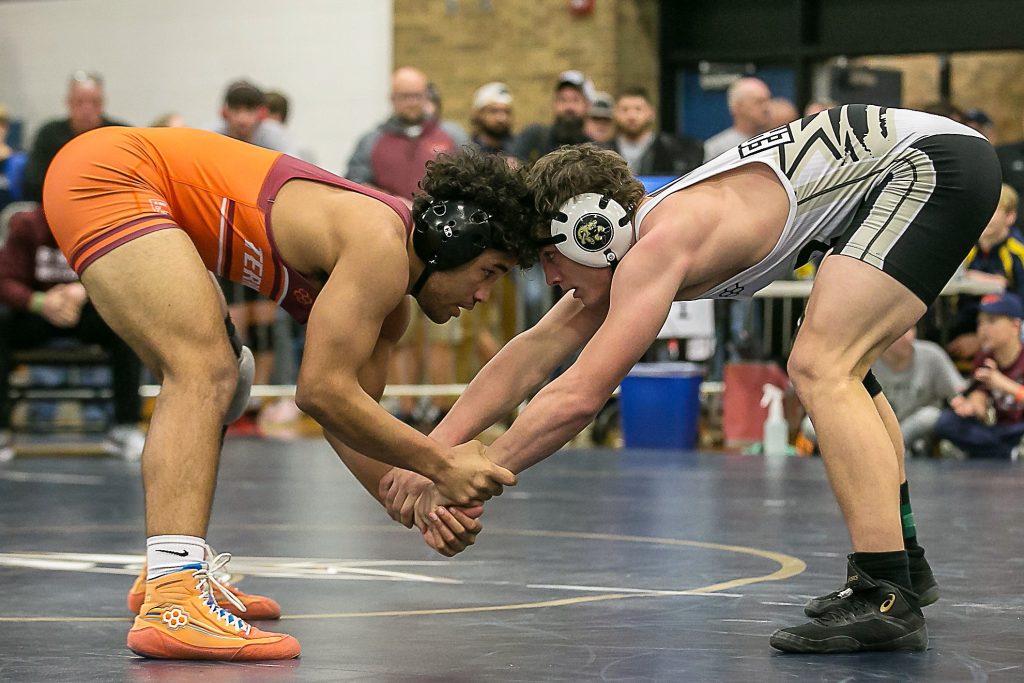 Richards also missed much of the season with an injury and he comes into the state at 24-1. He had pins in the region quarters and semis, then beat Preston Lonker of Cave Spring in the final, 7-0.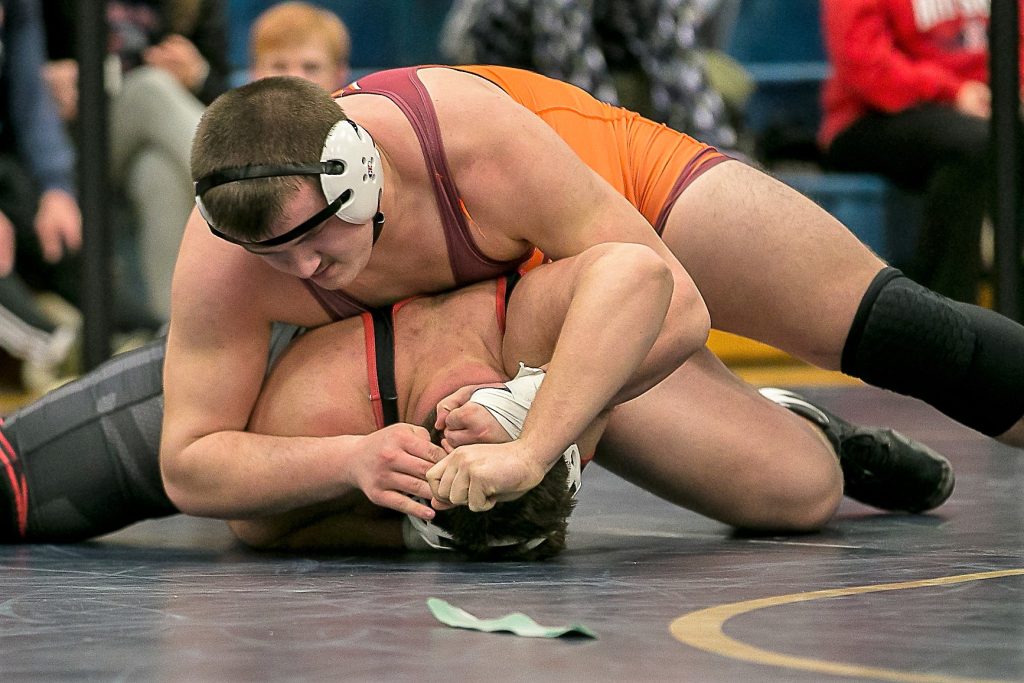 Dominic Pascoe made the finals at 120 but lost to Brady Hand of Christiansburg in the championship match. Dominic will take a 36-7 record to the state tournament.
Four other Terriers finished fourth in the region, qualifying for state. Gage Cockran is 35-14 at 126, Bricen Lancaster is 31-17 at 150, Landon Barber is 33-20 at 165 and Aiden Lucas is 31-14 at 190.
"We have talked all week about what a dog fight the state tournament is, and how important being mentally ready to fight is," said Byrd coach Thomas Kessler. "We have some decent spots in the bracket that I am excited for. Our whole team is excited and we feel like we can make some noise come Friday and Saturday."