By Sports Editor Brian Hoffman
The William Byrd football team will have their bye this week after wrapping up their
non-district schedule with a 31-0 win at Bassett High last Friday. The Terriers will go into the
break with a 3-1 record.
Thus far, the Byrd defense has been outstanding. Last Friday's shutout was the second of
the season and the Terriers have allowed just 21 points total in four games while scoring 160. It's
not a fluke, as Bassett had been averaging 31 points a game in their first three games.
"I can't say enough about our players and assistant coaches, who are leading our
defense," said Byrd coach Brad Lutz. "Our players are playing unselfish assignment defense. We
have benefited greatly this season by playing so many young players the previous two seasons.
Our defense is accountable to each other, and appreciate each other. They have been a fun group
to watch this season. With that said, we haven't reached our potential yet, so there is plenty of
work to be done."
After a scoreless first quarter at Bassett the Terriers got on the board on a one yard run by
Brayden Andrews and reliable Bricen Lancaster converted the extra point. Then, just before the
half, quarterback Israel Hairston found Cooper Minnex behind the Bengal secondary in the end
zone and hit him with a 37 yard scoring strike. Lancaster's kick gave Byrd a 14-0 halftime lead
and lots of momentum.
Byrd made it 21-0 in the third quarter when Hairston and Walter Barrows hooked up for a
30 yard score through the air. The Terriers tacked on 10 more insurance points in the fourth
quarter on a 34 yard field goal by Lancaster and a six yard TD pass from Hairston to Jahdai
English.
Hairston had a big night with nine completions for 139 yards and three TDs, and he also
ran the ball eight times for 68 yards. He spread the ball around as English had three catches for
25 yards, Minnix had two for 49 and Barrows had one catch and all three caught touchdown
passes. Andrews had 50 yards rushing on 21 carries.
On defense Maurice Burnette had four solo tackles, including a sack and three
quarterback pressures. John Kiker had four solo tackles, three assists, two pressures and two
tackles for losses. Elliott Gaines had four solos, three of which were for losses, while Hairston
had four solos and a fumble recover. Jerrett Shepherd forced a fumble and had four pass
breakups, Ian Vest had three solos, two assists and two QB pressures and Braeden Young had
four assists.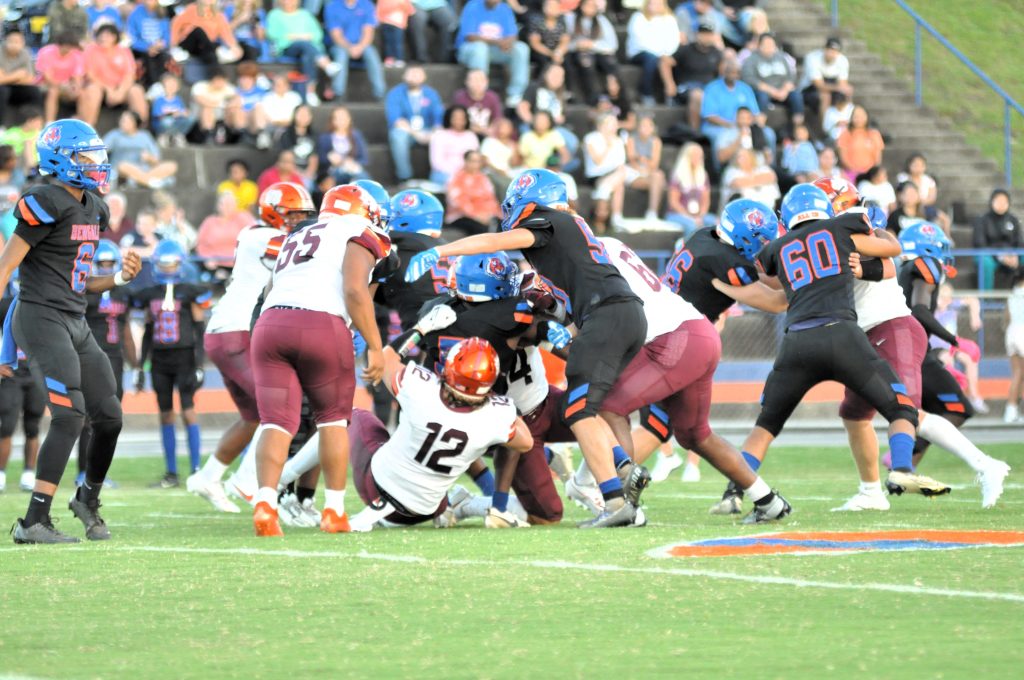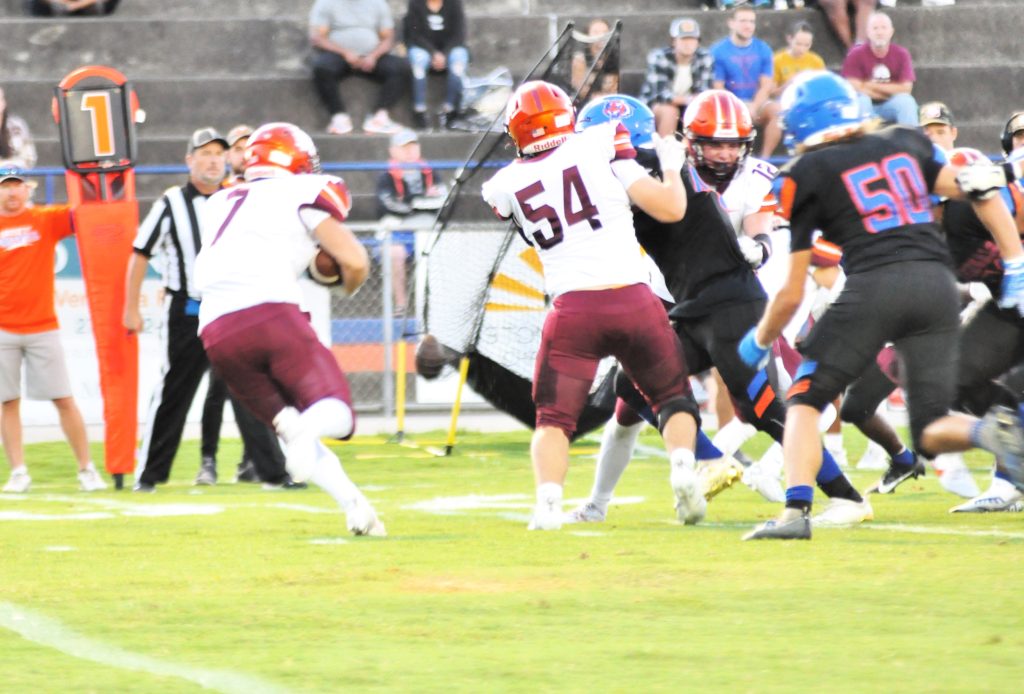 "Our team played a physical brand of football on both sides of the ball," said Lutz.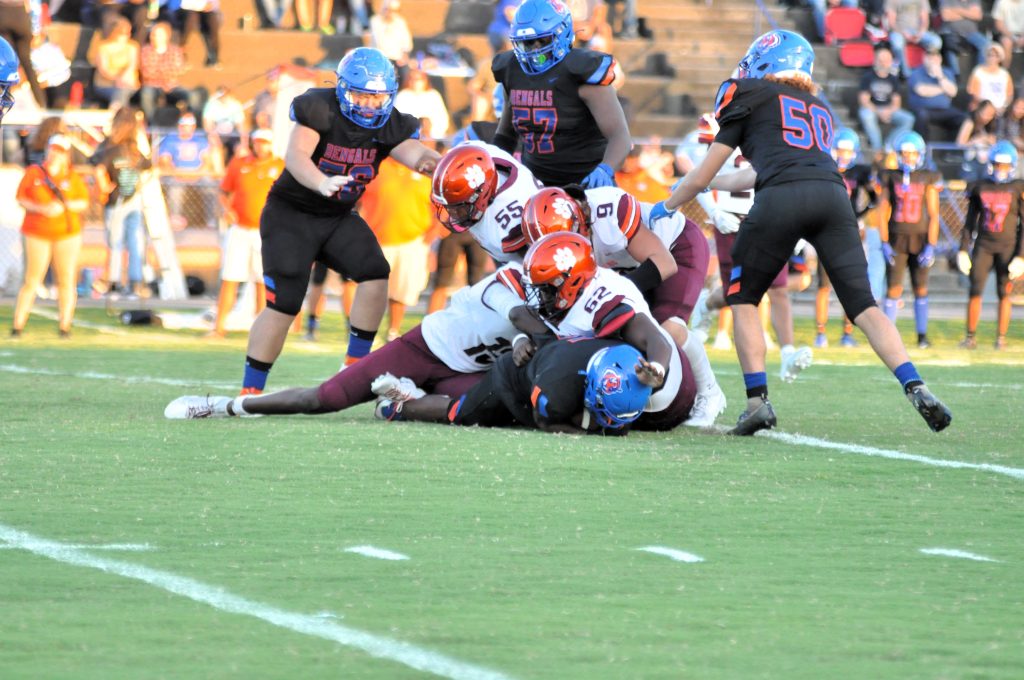 The Terriers now have two weeks to prepare for their Blue Ridge District opener at home
against Cave Spring on September 29. That should be interesting as the Knights are coached by
former Byrd player and assistant Hunter Shepherd, who is assisted by his father Robert, a long
time and current Vinton sandlot coach.
"Our staff will get an opportunity to go scout Cave Spring this Friday," said Lutz, as the
Knights will take on Blacksburg at Bogle Stadium behind Cave Spring Middle School. "The bye
week is an opportunity for us to focus on the things we need to improve on. We get a full week
of work on, and focus on, a lot of details that need to be addressed."
The jayvees also won last week, defeating Bassett 20-0 at Patterson Stadium in Vinton.
The jayvees are also off this week, returning a week from today to play Cave Spring at Bogle
Stadium.