The William Byrd football team is hoping to get back on the horse this week after a loss to Christiansburg last Friday. A talented team of Blue Demons dampened the spirits of a large crowd for Byrd's home opener by shutting out the Terriers, 41-0.
Byrd is back home this Friday to take on Bassett High. The Bengals, like Byrd, are 1-2 after three games. They opened with losses to two strong teams, 21-17 against Franklin County and 35-14 against Liberty Christian Academy, before picking up their first win last Friday. The Bengals put a hurtin' on Dan River at Ed Bassett Stadium, 63-7.
"They are our third opponent in row that made a playoff run last year," said Byrd coach Brad Lutz. "They have great team speed and get a lot of different skill players involved to the offensive production. Their quarterback is a highly recruited athlete and he is able to beat teams in the running game and passing game. On defense, they pressure their opponents a lot and tackle very well."
The Terriers will have to turn it up a notch after last week's game with Christiansburg. The Demons held Byrd to minus yards rushing and just 63 yards total for the game. Christiansburg had 14 first downs to just two for Byrd, but it wasn't for lack of effort by the home team.
"Our team fought for four quarters against another playoff caliber team," said Lutz. "We are struggling with injuries, so we were able to get a lot of players in the game to contribute. Our staff was very pleased with the defense. While the score doesn't indicate it, our defense played well for most of the game. We were thankful to be home again, and the support from the home crowd and the Dog Pound was outstanding."
Among the highlights, Israel Hairston completed three passes to Dominic Dulak for 42 total yards. On defense John Kiker led the team with 10 total tackles while Dexter Gaines had nine, Lane Shoemaker had seven and Jahdai English had six. Maurice Burnette had five tackles and Nate Williamson had four tackles, a quarterback pressure and a pass break up.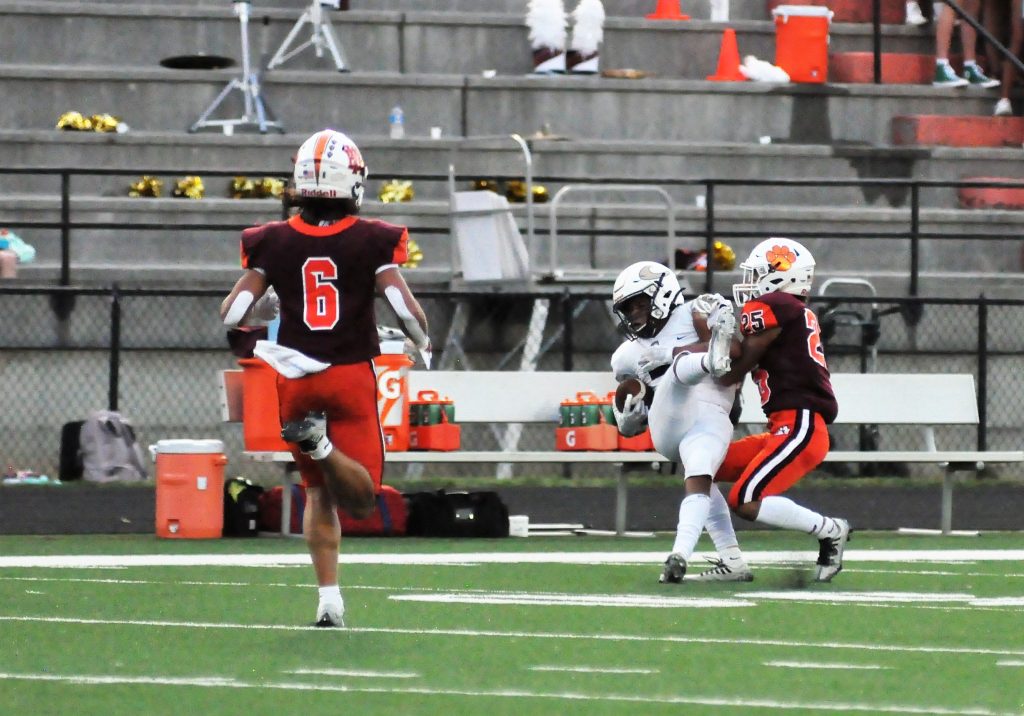 The Byrd jayvees lost a tough one to the Demons in Christiansburg.
"It was a great game, and our staff was very proud of how our team played," said Lutz. "Due to injuries on varsity, we have been forced to bring up a few jayvee players so we were able to get some younger players more playing time on jayvee."