By Debbie Adams
Vocal and piano students from the Susan Lewis Music Studio presented their annual Christmas Performance for family and friends on Dec. 3 at Thrasher Memorial United Methodist Church in Vinton.
Many of Lewis's students take both piano and voice lessons; for this event they were asked to perform just one or the other. They were also asked to not choose the same song as anyone else whenever possible, which seems difficult until you learn that about 10,000 Christmas songs have been written.
Piano students and their holiday selections on Dec. 3 included:
Ethan Dailey, performing "Jingle Bells" on piano
Jackson Doss playing "We Three Kings"
Kate Winslow singing 'Happy Birthday, Jesus"
Hank Regal playing "Deck the Halls"
Edward Saben performing "Angels We Have Heard on High"
Brooklyn Williams singing "Rudolph the Red-nosed Reindeer"
Faith Dooley playing "We Wish You a Merry Christmas"
Hazel Cole-Rueff playing "We Need a Little Christmas"
Josue Smales singing "Yellow" by Coldplay, while accompanying himself on the piano
Keegan Thacker playing "Jolly Old St. Nicholas"
Karlee Smith playing "Rockin' Around the Christmas Tree"
Petra Dodge singing "Breath of Heaven"
Kori Carter playing "Silent Night"
Emory Mullins playing "Rudolph the Red-nosed Reindeer"
Bailey Williams singing "Noel" by Lauren Daigle
William Dodge, playing "The Little Drummer Boy"
Dejagaye Burnell playing "The First Noel"
Aubri Kessler, singing "Let it Snow"
Deon Staunton performing "When Christmas Comes to Town" on piano
Mara Roche playing "Frosty the Snowman"
Jackson Morris playing "Hark the Herald Angels Sing"
Brent Saunders singing "Christmas Must Be Something More'
Nolan Ferguson playing "A Holly Jolly Christmas"
Emily Hall performing "Away in a Manger" on piano
Sofia Gonzalez singing "White Christmas"
Kathryn Dodson playing "Joy to the World'
Philip Saben playing "What Child is This?"
Mark Scheuler singing "Messiah" (Original) while accompanying himself on guitar
Lilla Clark playing "Carol of the Bells"
Abigail Harvey playing "O Come, O Come, Emmanuel"
Elizabeth Becker singing "All is Well"
Milton Clark playing "All I Want for Christmas is You"
Lucy Sealey performing "O Little Town of Bethlehem" on piano
David Saben playing "The Friendly Beasts"
Lily Sealey playing "O Come, All Ye Faithful"
Heather Saunders singing "My Grown-Up Christmas List"
Enna Schofield playing "Last Christmas"
John Saben playing "The Holly and the Ivy"
Scott and Deborah Dreyer singing the duet "One Small Child"
Ellawyn Pagan playing "Once Upon a December"
Kelly Ronan singing "Hallelujah", (Rufus Wainwright arr.)
Cary Jones playing 'The Christmas Song" (Chestnuts Roasting on an Open Fire)
Henry Saben playing "Faded"
Trevor Bono singing "O Holy Night" (Josh Groban's arr.)
Chloe Hopkins, playing "The Polar Express" (Medley)
Mandy Morris singing "Amazing Grace/My Chains are Gone"
Allie Watson performing "Wizards in Winter" on piano
Paul Sealey singing "What Child is This?"
Latriva Pierce playing "From Past to Present"
Abby Shelton singing "Think of Me"
Three students prepared for the recital, but scheduling conflicts arose so that they were unable to perform on Dec. 3:
Vocalist Ryleigh Woolwine, "Christmas the Whole Year Round"
Vocalist Trey Saunders, "Blue Christmas" accompanying himself on the guitar
Pianist Steve Miller, "We Shall See the King"
"Our goal for this Christmas Performance was to be a blessing to everyone who attended," Lewis said. "I believe we far exceeded that goal!"
"It has been a past tradition to have our Christmas Program at Elm Park Estates Retirement Home," said Lewis. "But last year we were over the capacity limit in their beautiful dining room.  Again, giving back to the community was our goal.  We truly appreciated the opportunity to use the lovely sanctuary at Thrasher Memorial United Methodist Church which is the usual location for the Spring Recital."
"It was thrilling and joyous for all who filled the sanctuary to hear the seasonal favorites and more from the 52 of my 60+ piano and voice students who were able and chose to participate this year. Those students ranged in age from pre-school through high school, a few college students, and several adult students."
"This performance even surpassed my expectations, especially with the high number of first year beginners. Most of those were quite young, and all in attendance were amazed at how well they played and sang."
"I just have to say that it was so special to have Debbie Adam's grandson, Ethan, begin the afternoon with his piano solo."
"I was truly bursting with joy to have my great niece, Kate (a kindergartner) sing her precious solo–not only because Great Aunt Susan loves her so much and is proud of her–but because her entire family chose to drive nearly six hours from North Carolina, stopping to get my brother (her PawPaw) along the way!  Having the option of doing virtual/online lessons is one of the positives that came out of the pandemic."
"I cannot thank our sound technician, Greg Chewning, enough for all his hard work and expertise in setting up (with all of the various scenarios of solos, duet, guitarists as vocalists, etc.) and then putting the stage area back for Sunday.
Susan Lewis has been teaching music in the Roanoke Valley since 1990. Her students are well-known in the Vinton community for their outstanding performances not only at their concerts and recitals, but at Fall Festival, in the Lions Club Foundation Bland Music Scholarship Competition, and other special events.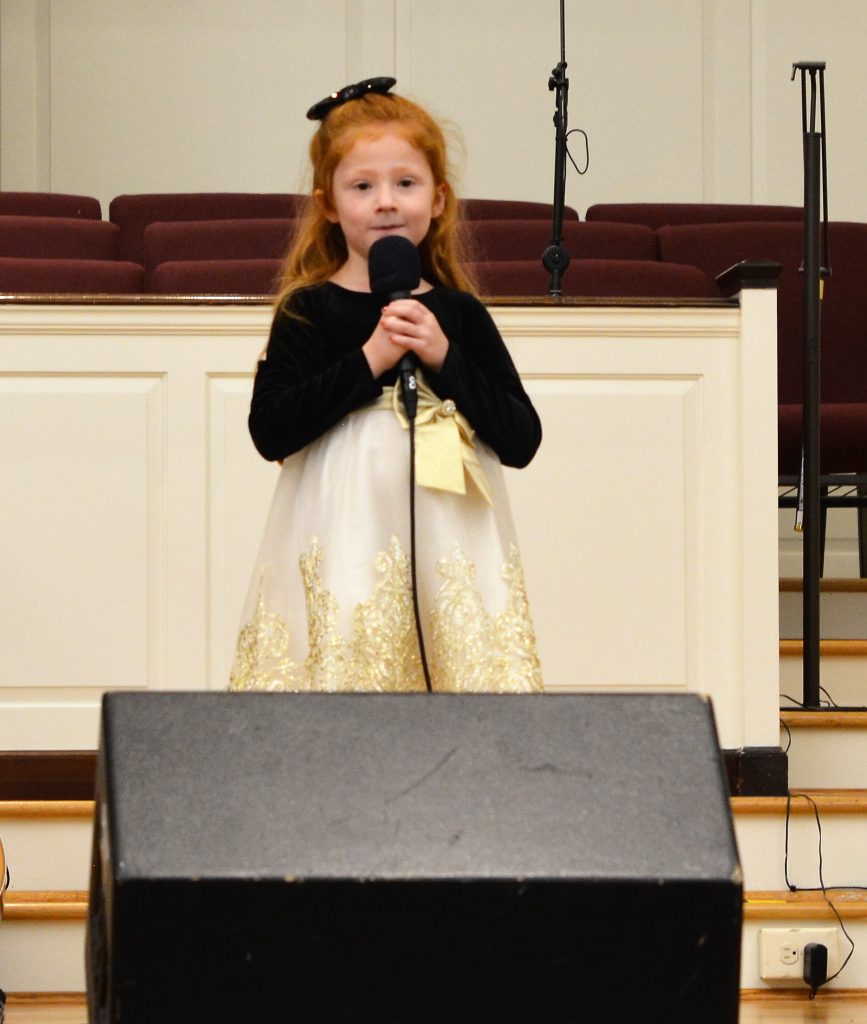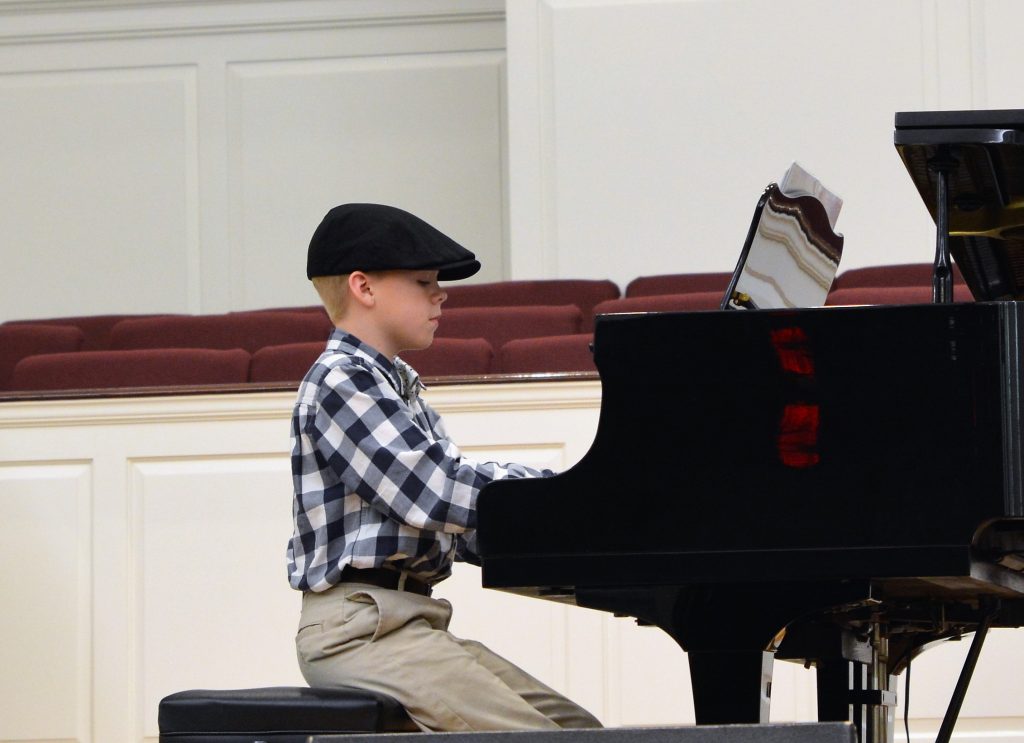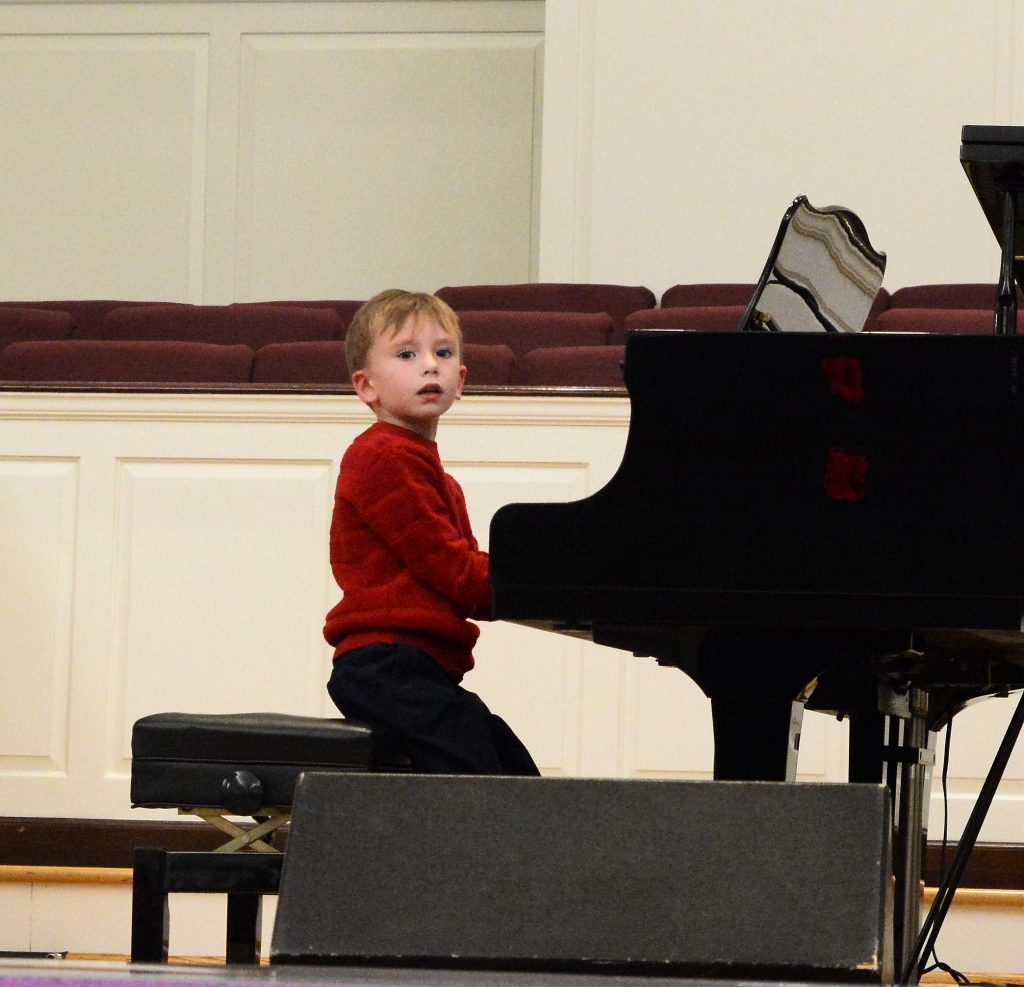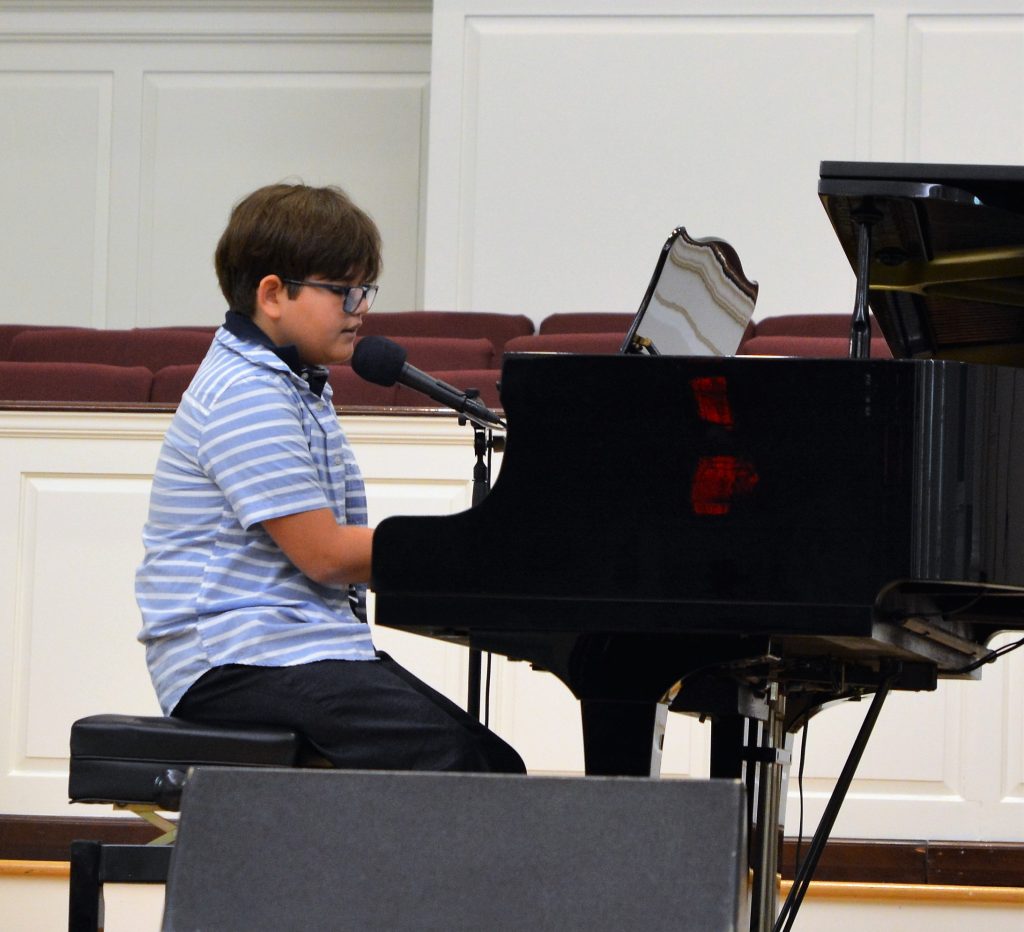 Check the Vinton Messenger Facebook page for photos of all the performers.