The William Byrd football team took a 21-8 lead into the fourth quarter last Friday but Staunton River rallied for 18 fourth quarter points to win the "Battle of Route 24." The Eagles won 26-21 at Patterson Stadium in Vinton.
The Terriers came into the game looking for their first win and for three quarters things were looking up. Quarterback Lane Shoemaker scored a first quarter TD on a one yard run and Peyton Fuchs ran in from the four in the second quarter as Byrd took a 14-8 lead into intermission.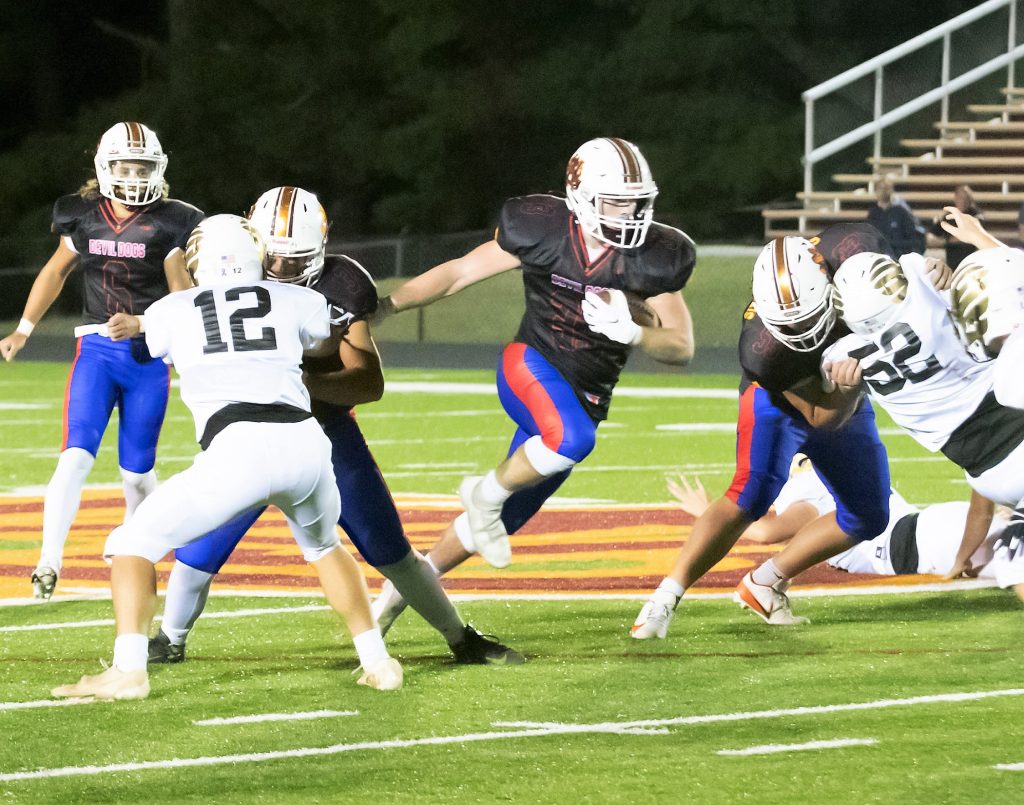 Fuchs, who rushed for over 100 yards on the night, scored again in the third quarter, and Bricen Lancaster's third successful extra point kick made it a two possession game at 21-8 heading into the fourth period. However, the Eagles went to the air in the final quarter and scored on three touchdown passes, the final from Brady Barns to Lucas Overstreet with just 41 seconds remaining to stun the home crowd.
The disappointing ending put a damper on Byrd's annual "Soldier Tribute Night," which included special uniforms for the home team. It was still a nice event that goes beyond winning or losing games.
"We make it a priority to teach our players more than the game of football," said coach Brad Lutz. "It's important to build strong men of character. We want to give them an experience that teaches them lessons that prepare them for life past high school. Our Soldier Tribute Game teaches them the true meaning of sacrifice."
Last Friday night three Byrd players wore a jersey that included the name of Army Spc. Adams, Army Spc. Anderson, or Army 1 Lt. Plunk.
"These three fallen heroes who continue to make an impact on our football program," said Lutz.
Margaret Anderson, the mother of fallen soldier Army Spc. Brian "Bucky" Anderson, presented John Kiker with the jersey that had her son's name on the back.
"That is a moment that John, Mrs. Anderson, and our team will never forget," said Lutz. "Those moments are what make our tributes so important to the development of our players."
In the game, Kiker led the defense with 11 tackles and Fuchs had eight. Fuchs also broke the 100 yard rushing mark for the second straight week while Lane Shoemaker threw for over 100 yards in his first start as a varsity quarterback.  Brothers Hunter and Dustin Richards combined to make 13 tackles.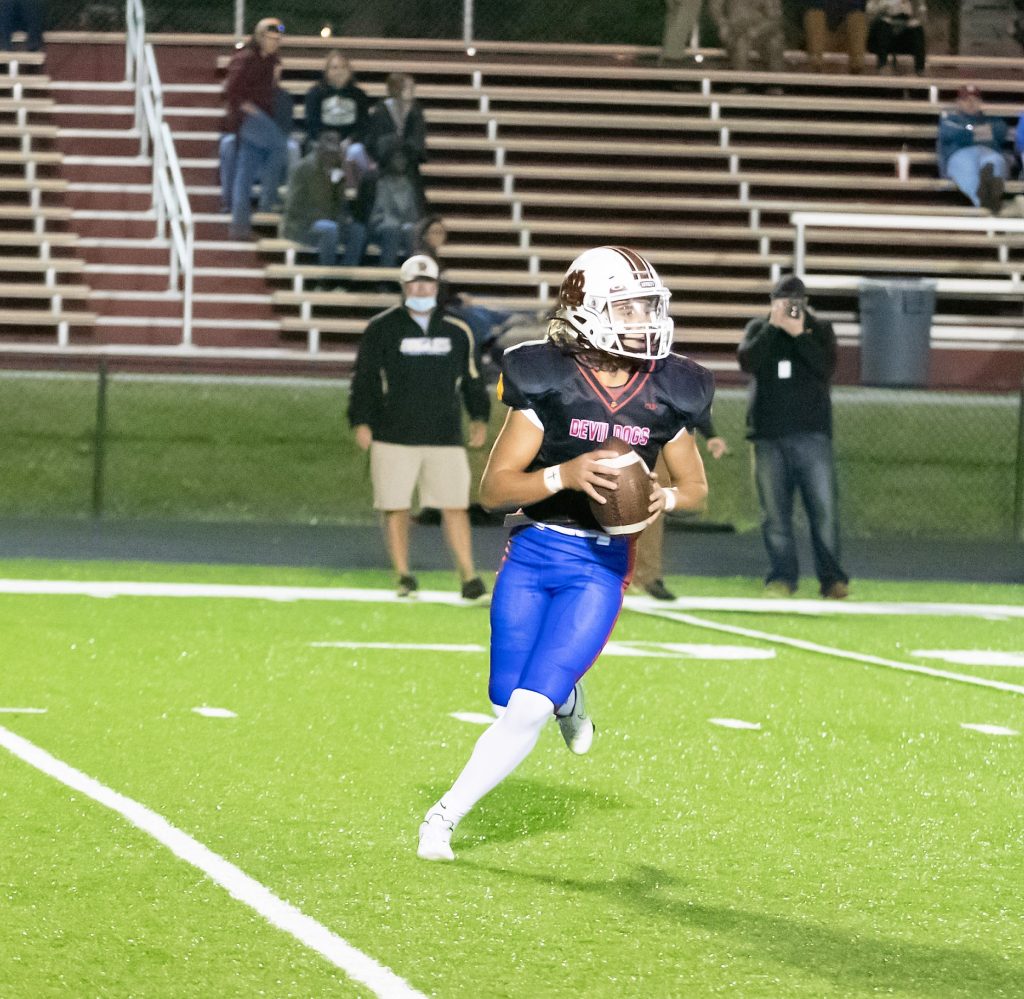 "Our team is playing with great effort," said Lutz. "We are improving, and our practices are getting better each week, which has led to improvements on Friday nights."
This was the last home game for Byrd's seniors, as the Terriers finish the season with games at Northside and William Fleming.
"Our seniors are a very loyal group of young men," said Lutz. "They played very hard and left every ounce of themselves on the field. I am very proud of them and proud to be one of their coaches."
With the loss Byrd fell to 0-7. The Terriers will only play nine games this year as a game with Christiansburg was postponed due to COVID and will not be made up.
Last Friday was the second week in a row the Terriers played against a team coached by a William Byrd graduate. They played at Franklin County on October 15 against an Eagle team coached by former Byrd quarterback and assistant coach JR Edwards. Last week, it was Staunton River and Byrd graduate Shaun Leonard, although Shaun could not be on the sidelines due to COVID contact tracing. Assistant Brian Divers was the acting head coach.
Leonard is turning the program around after the Eagles suffered through three seasons with just one win. Staunton River was 1-25 in the 2018, '19 and spring '21 seasons combined.
This year the Eagles are 4-3, and Leonard has two familiar Byrd grads on his staff, Hunter and Robert Shepherd. Hunter played for Byrd and also served as an assistant coach under former coach Jeff Highfill. He's serving as defensive coordinator for Leonard.
Robert, Hunter's father, was a long time successful sandlot coach in Vinton who coached many of the boys who have been successful in the Byrd program. He served as football coordinator for the sandlot teams in Vinton for many years.
Staunton River was back on the field on Tuesday of this week, falling to Northside 40-27 in a makeup game. Byrd will be at Northside this Friday at 7 pm to take on the Vikings, who are hanging on to the eighth and final playoff spot in Region 3D with a 3-5 record.
"Northside is a very good football team," said Lutz. "They have a very dynamic player at quarterback(Sydney Webb) and they are very talented on the perimeter. Like us, they have played a tough schedule, so they have played in some big games against quality opponents."