The Town of Vinton Community Programs Department is responsible for Town of Vinton community events (one time and continuing), the Charles R. Hill Community Center, Vinton Senior Citizens' Program events, the Vinton Farmers' Market, the Vinton War Memorial, and the High Ground Veteran's Monument. She has been employed by the Town of Vinton since September 23, 2014.
Chasity Barbour, Director of Community Programs, has at least a hand in planning, organizing, coordinating, and/or facilitating just about every event that takes place in Vinton, and several joint events with the Vinton Area Chamber of Commerce. She oversees a staff of four and works closely with the Public Works and Vinton Police Department in planning the host of activities that now take place in Vinton.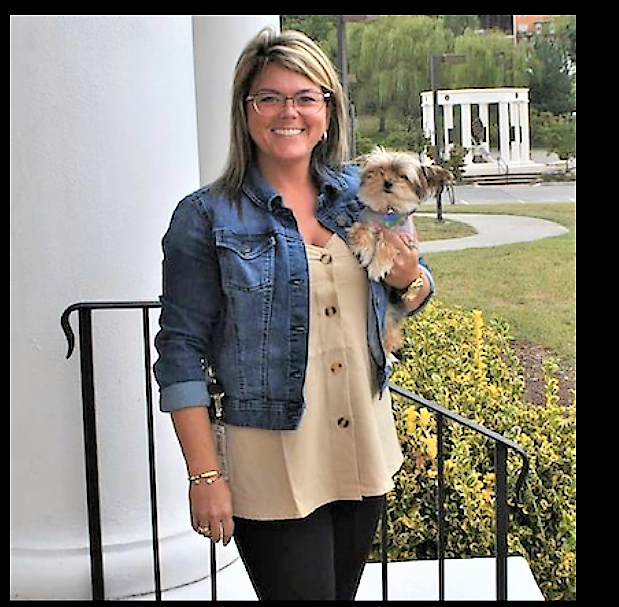 "Some say I have the best job because I get to plan the events for the best community," Barbour says. "You can find me at any town event, the Vinton War Memorial, or driving the coolest car in town." (She's the one in the Town of Vinton wrapped vehicle.)
Barbour has two daughters—a 12-year-old cheerleader and a 21-year-old West Virginia University student, along with her better half—Sean—and their dog Little Princess Kennedy. The family loves to "live, play, and eat vINton."
Mayor Brad Grose says, "The Special Programs department is a very important part of the staff/team in the Town of Vinton. The members of the department are often the main contact that people have with our Town. The Special Programs staff does a wonderful job in representing our Town in a very positive manner. The department is always busy, but they take time to provide personal service for our special programs as well as private personal events. We are very fortunate to have highly qualified, dedicated individuals in the Community Programs Department that take pride in representing the Town of Vinton."
The Town of Vinton and the Vinton Messenger have united to "Spotlight the Town of Vinton Staff" during their respective birthday months. The Town is proud to have these employees on staff and wants the community to see who is behind the scenes making the Town look great and operate efficiently.