By sports editor Brian Hoffman
In a battle of two of the best softball teams in the valley William Byrd came up a winner Tuesday night. The Terriers scored a "walk off" win over Lord Botetourt, 7-6 in Vinton.
The Terriers were down 6-5 in the bottom of the seventh inning when Haleigh Vaughan singled on the first pitch of her at bat, chasing home two teammates with the winning runs. It was the last of a dozen hits by the Byrd girls against LB.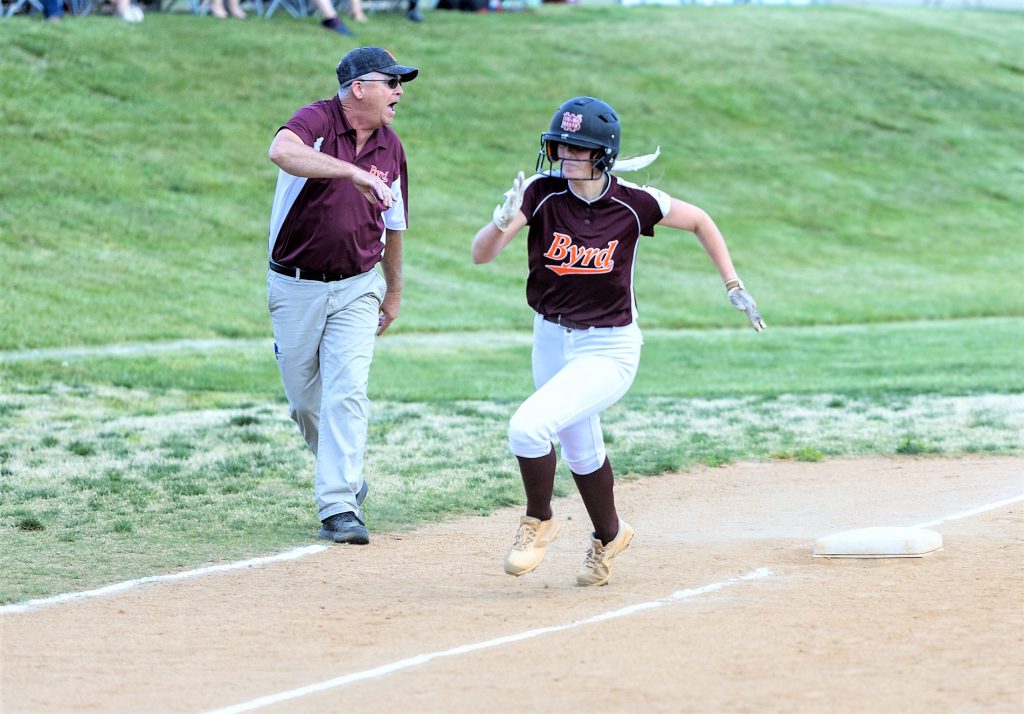 The Terriers notched four runs in the fourth inning.  Singles by Vaughan and Logan Pekala, a home run by Brooklyn Peters, and an error on a ball put in play by Keely Hoal highlighted the inning.
Hallie Cox started the game on the mound for Byrd and went five and two-thirds innings, allowing four hits and six runs while striking out five. Chloe Varney came on in relief and picked up the win when Byrd rallied in the seventh. Varney went one and one-third innings, allowing no runs and no hits, striking out one and walking none.
The win followed a 12-7 loss at Franklin County last Friday and lifted the girls to 3-1 on the season. They play at William Fleming Friday and at Northside next Tuesday.