By Debbie Adams
Frederick "Fred" Finney moved his family to Vinton in 1975, but his influence was felt in the town long before that.
"Fred was a very determined man who believed in himself," says his wife, Mary Elizabeth "Liz" Bousman. "He had dreams and made them come true." In making those dreams come true, he helped change the face of Vinton.
Finney moved to Roanoke in the '60s. He grew up in Norfolk and came to Southwest Virginia as a student at Virginia Polytechnic Institute and State University (VPI, now Virginia Tech). He met his wife Liz in Roanoke back in the days when young men from VPI would come to the city on weekends. She was working in Roanoke and taking night classes at National Business College.
He graduated from Virginia Tech with the Class of 1957 as a member of the Corps of Cadets, which allowed him to be commissioned into the United States Marine Corps as a captain, stationed at Quantico.
After leaving the Marines he moved to Roanoke at the urging of friends and became a real estate agent. He learned the construction business from a relative, which led to his career as a real estate developer. Liz says he "started out slowly, buying one lot and building a house, before buying another lot."
He started building houses in the Timberidge Farms subdivision in Vinton in 1965. He liked to eat at Brown's Restaurant in downtown Vinton and in February 1966 he bought the restaurant located on Lee Avenue (behind Vinton Baptist), which he renamed Drum & Fife.
Liz worked full-time managing, operating, and maintaining the books for the restaurant. She says their daughter Allison spent most of her first five years in the restaurant until she started first grade.
Drum & Fife was open seven days a week for breakfast, lunch, and dinner and became known for their fresh, homemade food and desserts. At the time, there were only two grocery stores in Vinton—Mick or Mack and Harris & Huddleston, and that's where the restaurant shopped to provide "a meat, two vegetables, and bread" lunch plates.
Finney concentrated on his construction work and built an addition onto the restaurant to house the F.W. Finney Construction Corporation office.
Later on, the Finneys applied for an ABC license to enable them to sell beer. Liz says the town was outraged at the proposal.
"Residents got up a petition and took us to court," Liz says. The Finneys won the court case and became the first restaurant to sell beer in the town—on condition that they would not advertise beer and an actual can of beer could not be seen.
The Finneys closed the restaurant in 1975. Liz says the work had become too time consuming and it was difficult to find help.
The Finneys moved their family to Vinton in 1975 when daughter Debbie was a junior at Cave Spring High School. She was permitted to continue at Cave Spring the remainder of her junior year and her senior year until graduation. Allison was 10 at the time of the move and started at Hardy Road Elementary.
Once Drum & Fife closed, Finney renovated that part of the building for a medical office for Dr. John Yost with a section also remodeled to enlarge the construction office.

The population of Vinton added about 3,000 residents between 1960 and 1970, then totaling 6,347, and added another 1,700 by 1980, thanks in part to the building of new housing developments in and around Vinton by Finney Construction.
After Timberidge Farms, Finney developed the Crofton subdivision which lies between Hardy and Feather Roads in the late 1960s. He next bought 137 acres of the Muse Dairy Farm in 1969 to build the Montgomery Village subdivision. That site had been considered for Hardy Road Elementary School.
"Fred was a motivated individual and took risks," Liz said. "Some panned out and some did not. He built approximately 750 houses and several commercial buildings over the years in Roanoke, Vinton, and Salem, and several at Smith Mountain Lake. He was also very active in the Roanoke Valley Home Builders Association, eventually becoming president in 1975."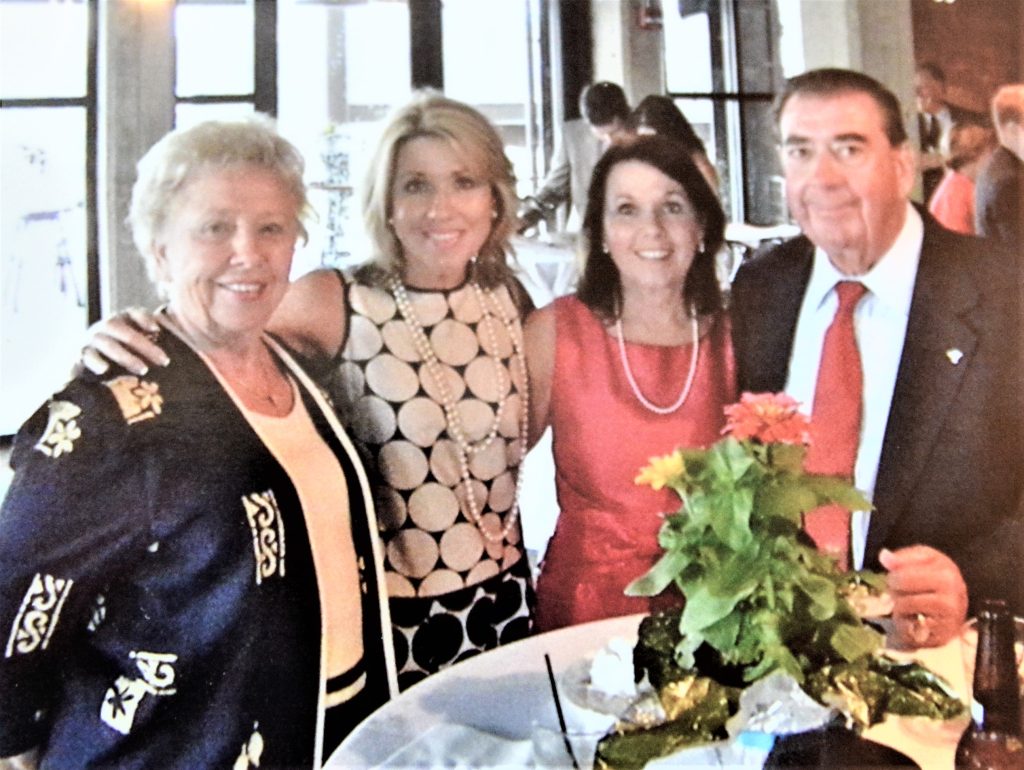 In 1973 he took on another project in the community, building Aqua-Net Swim Club, which the family ran for 43 years.
"Back when the family bought the acreage to build the Montgomery Village subdivision, it was customary for developers to also build swimming pools for the neighborhoods they were creating," Liz says. "Many bought homes in the subdivision because of the pool."
Daughter Allison, who earned her degree in residential property management at Virginia Tech, took over operation of the swim club after graduation and eventually took over all the family businesses.
"Fred built apartments in Salem and wanted to do the same in downtown Vinton on Pollard Street, but the rezoning request was turned down at the last minute," his wife says. "He didn't give up and built Vinton's first motel in 1991 in the same location– the American Efficiency Inns– without changing the zoning."
American Efficiency Inns is an "extended stay" operation, offering weekly, monthly, and nightly rentals. Allison has managed the extended stay since it opened in January 1992. All units have a full kitchen and a private bedroom. She says that currently most of their guests are traveling nurses/health professionals who sign three-month contracts with local hospitals. She believes their customers are helping the Vinton economy by spending their money locally where they eat and shop.

Throughout their marriage, Finney was passionate about traveling with his wife, and they did so extensively throughout the country and abroad. They spent their winters in Vero Beach, Fla., where he was an active member of the Vero Beach Power Squadron. Fred never missed his daily power walks in the Florida sunshine, or at the Lancerlot Sports Complex when home in Vinton.
Fred passed away four years ago, on October 13, 2018. Liz has retired and enjoys living in Vinton part of the year and in Florida during the winter months. She still lives in the same house they purchased when they moved to Vinton in 1975.
In his obituary in 2018, his family summed up his life and commitment to the community, "Fred was very ambitious and active throughout his life. He achieved Eagle Scout as a young man, was a captain in the Marine Corps, and was an accomplished member of its golf team. He was a residential and commercial builder, as president of F.W. Finney Construction Corporation and American Efficiency Inns. He was a proud member of the Kazim Shriners, Roanoke Valley Shrine Club, Scottish Rite, Lakeland Masonic Lodge, Etta Chapter Eastern Star, the Military Officer Club (MOAA), and the Virginia Tech Golden Hokie Club since 1969."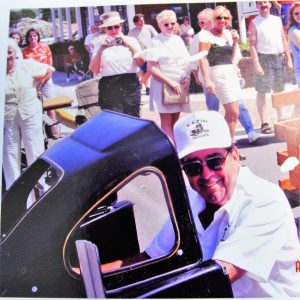 Daughter Allison says all of her dad's endeavors would not have been possible without the hard work of her mother.  "She was the glue that held everything together. They were a great team!"