By Debbie Adams
Southwest Virginia Pride held its second annual Pride Fest on September 16 at the Vinton War
Memorial. Organizers are so pleased with the location that they have already signed up for the
third Pride Fest at the War Memorial on Sept. 21, 2024.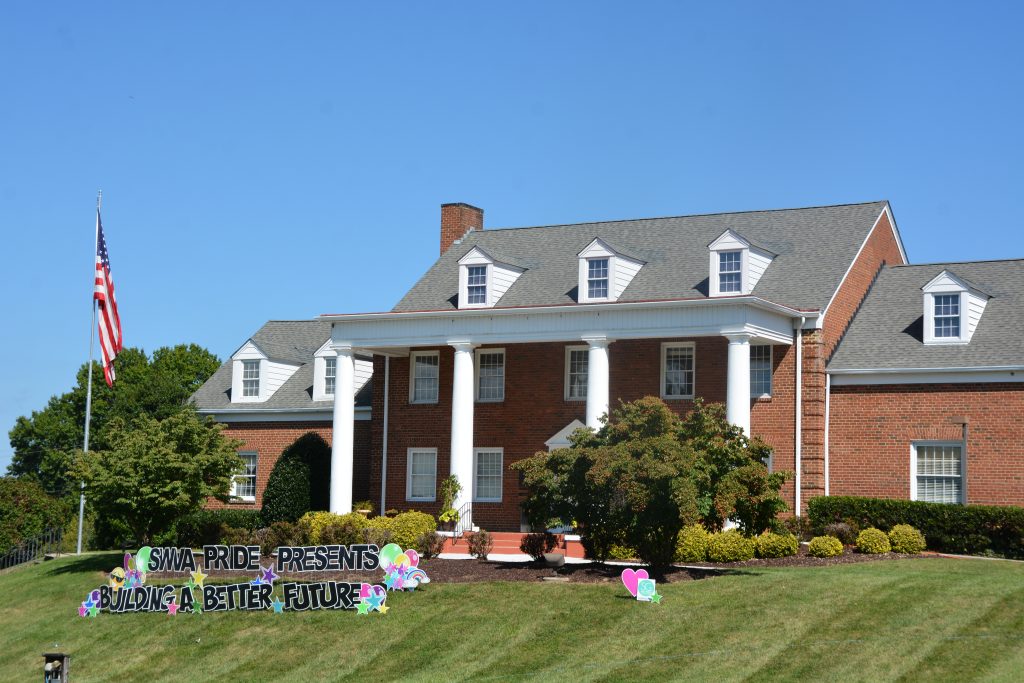 The mission of Southwest Virginia Pride, Inc. is "to unify and affirm the LGBTQ+ community
and allies in celebrating our diversity and promoting our likeness throughout Southwest Virginia.
We will promote acceptance of all individuals by defending human equity." They aim to
"celebrate, educate, support, and inspire our multi-faceted communities in order to grow and
preserve our history and protect our rights for current and future generations."
Their goal is to "give back to the LGBT+ community and provide a safe place where everyone
belongs."
Vinton Community Programs Director Chasity Barbour welcomed organizers and attendees of
Pride Fest back to Vinton and the Vinton War Memorial. Several of the founders of Southwest
Virginia Pride were introduced along with board members. The National Anthem was sung.
Roanoke City Vice Mayor Joe Cobb delivered remarks on the festival and its significance.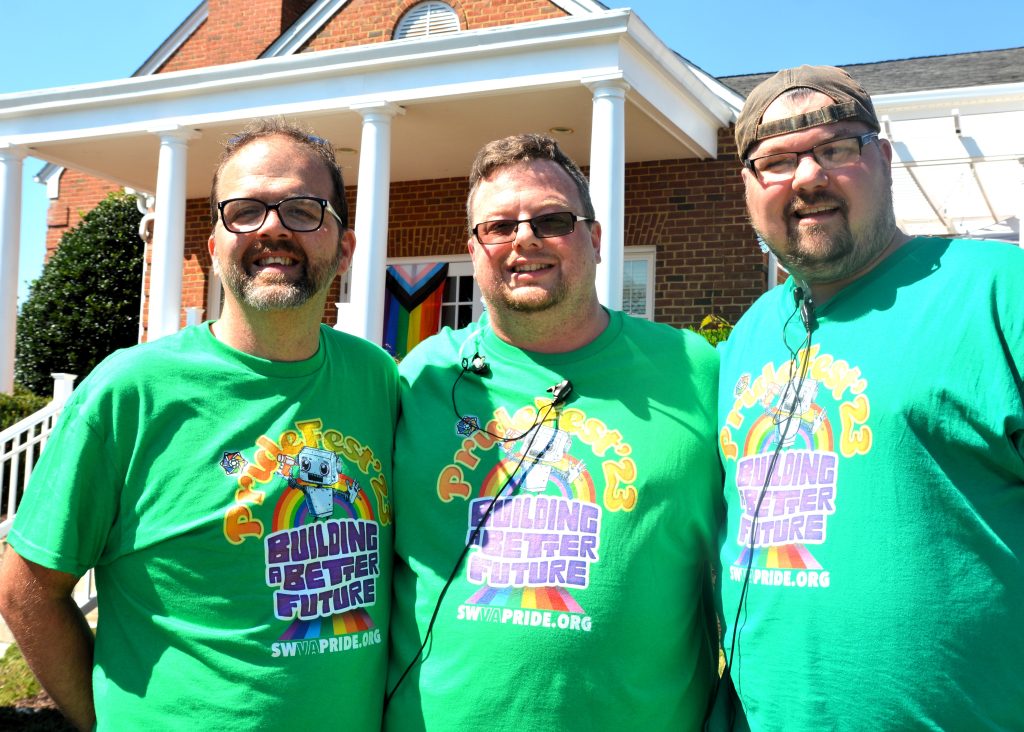 Then the activities got underway with live musical entertainment, dancing, a Pet Show, a
performance by Miss Gay America Tatiyanna Voche, and more on the main stage, along with
approximately 100 vendors and booths scattered throughout the parking area—including not just
food and craft vendors, but healthcare providers, LGBTQ+ organizations, and affirming
churches.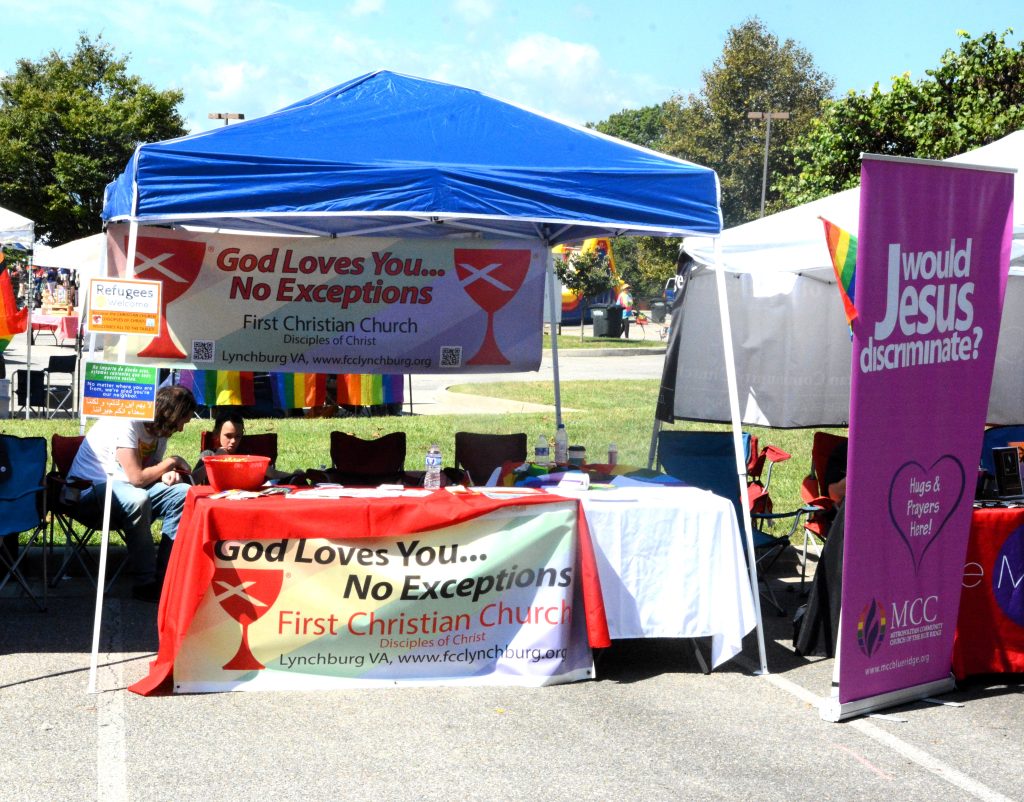 There were bouncy houses and a variety of games for the children, a foam machine, Little
Critters Traveling Petting Zoo with free horseback rides, and a Pet Adoption event involving
RCACP, Angels of Assisi, and the Friends of Bedford County Animal Shelter.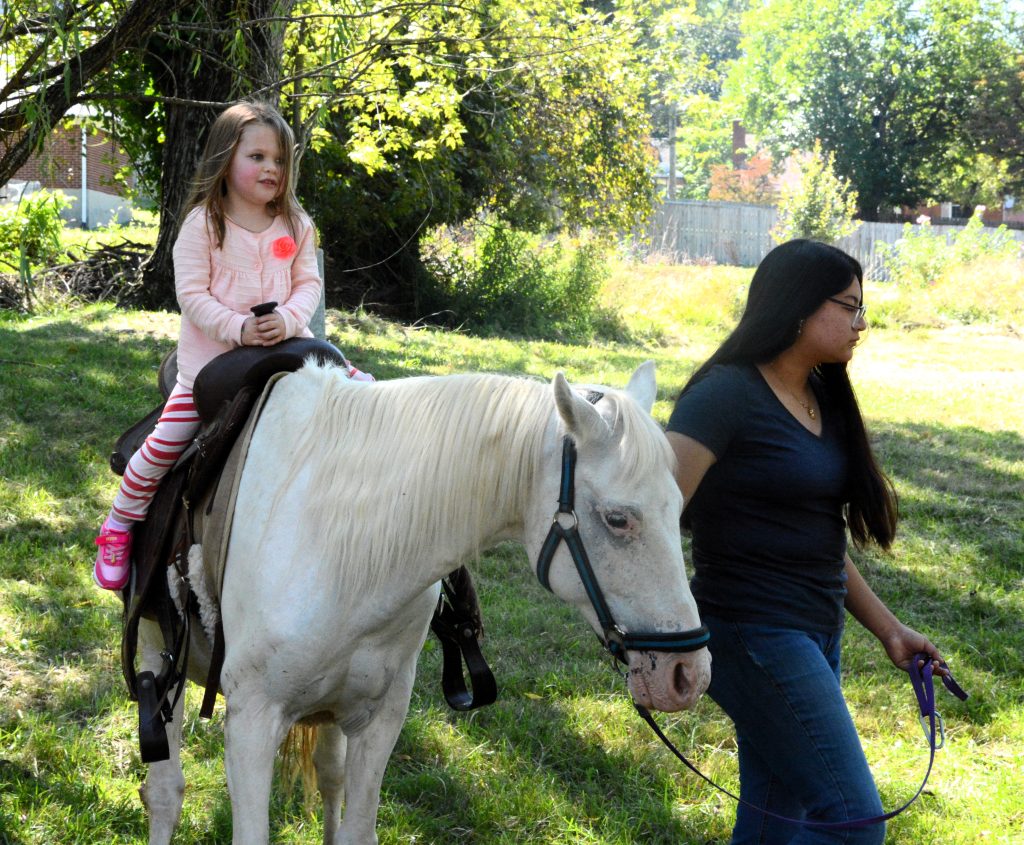 Platinum sponsors for Pride Fest 2023 are Pumpernickel Pickle catering and Kroger; Winter's
Storage is the gold sponsor; silver sponsors include Truist, C.P.U.S. Mail, Park Chapel, and
Rosie's Gaming Emporium. Bronze sponsors are Ridge View Bank, Tito's Handmade Vodka,
Virginia Rural Health Association, UUCR, Lotz, and the Commonwealth Coach and Trolley
Museum. Crystal sponsors include Carilion Clinic, Andrew Christian, the Next Door Realty
Group, and the Roanoke Diversity Center. Community Partners are the Council of Community
Services, the Drop-In Center, Flowers by Eddie, and Park Chapel.