By Debbie Adams
If the cubbyholes of your home are filled with old photos, film negatives, audio cassette tapes, bygone vinyl record albums, and antiquated VHS tapes that you can't bear to part with, the Vinton Library has a solution for you. You can make a reservation at the library and preserve those media memories by digitizing them. That means you can convert photos, text, or sound into a digital form that can be processed by a computer. You'll walk out with a small flash drive of memories.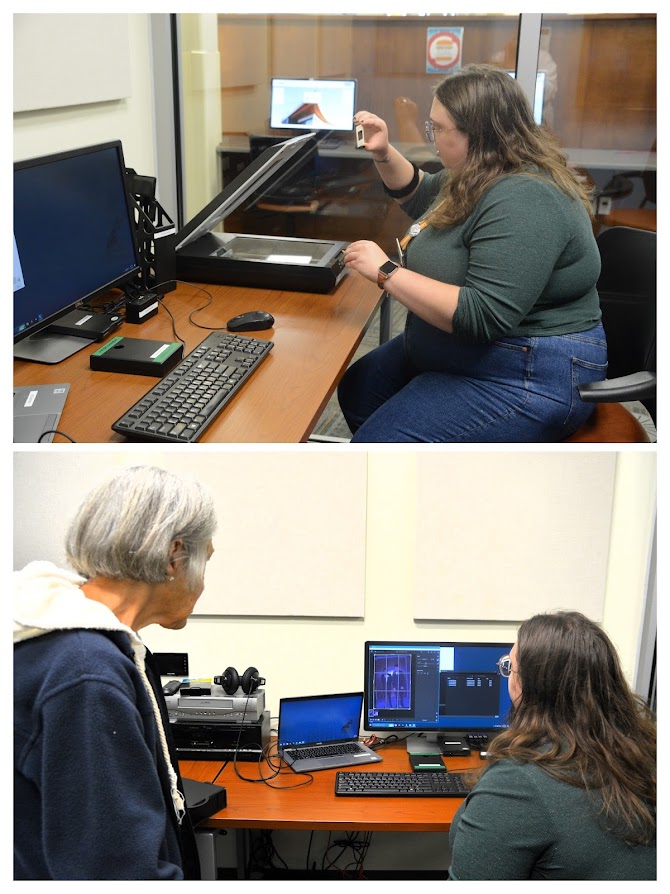 The service—exclusive to the Vinton Library—became available to patrons in August, although it has been in the works for nearly a year, as staff completed research on the process and the equipment needed, purchased the equipment, and developed binders of guidelines to assist users in the process.
There is a room set aside for the DigiLab; you just need to make a reservation in advance (online at www.rocolibrary.org.) or by calling 540-857-5043 to use the lab for up to four hours twice a month.
The DigiLab is free to those who have a Roanoke County Library card. You must provide your own storage device or have access to cloud software.
All Vinton Library staff members have received training in digitizing materials using the lab equipment and will get you started with a brief orientation—in addition to assistance from the very detailed binder of instructions, developed by Library Assistant Molly Meador, who has become the "point person" for the DigiLab.
Digitizing equipment available at the Vinton Library includes:
Epson V600 Scanner that can easily scan your old photos, as well as 35mm and 120mm film and slides.
Picscanner Mobile Phone Scanner to quickly convert film and slides into positive images right on your phone through the app.
Emerson Video Cassette Recorder that can digitize VHS tapes to an .MP4 format as well as an adapter cassette for VHS-C tapes.
Wolverine Movie Maker Pro to scan and digitize old Super8 or 8mm film to an .MP4 file with no audio. (Must have an SD card that is less than 332GB for saving files.
Marantz USB Cassette Player Recorder to convert your audio cassette tapes to a .WAV file.
ION Record Player to digitize your vinyl records into a .WAV file.
Floppy Disc Reader to get your files off those old floppy discs.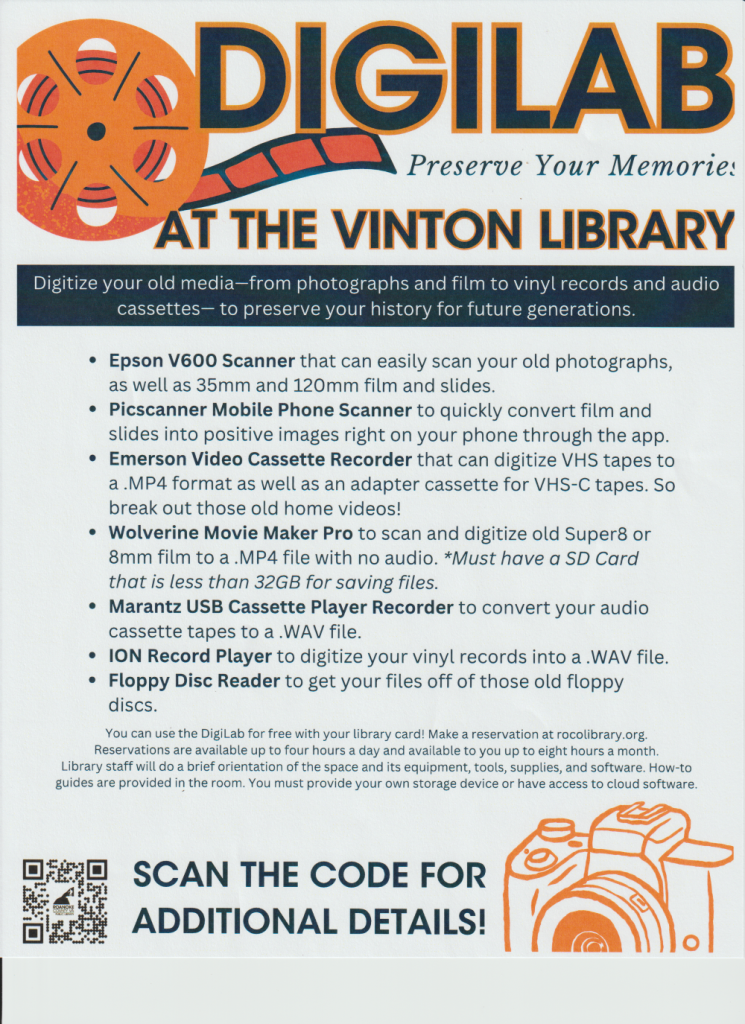 equipment in the digilab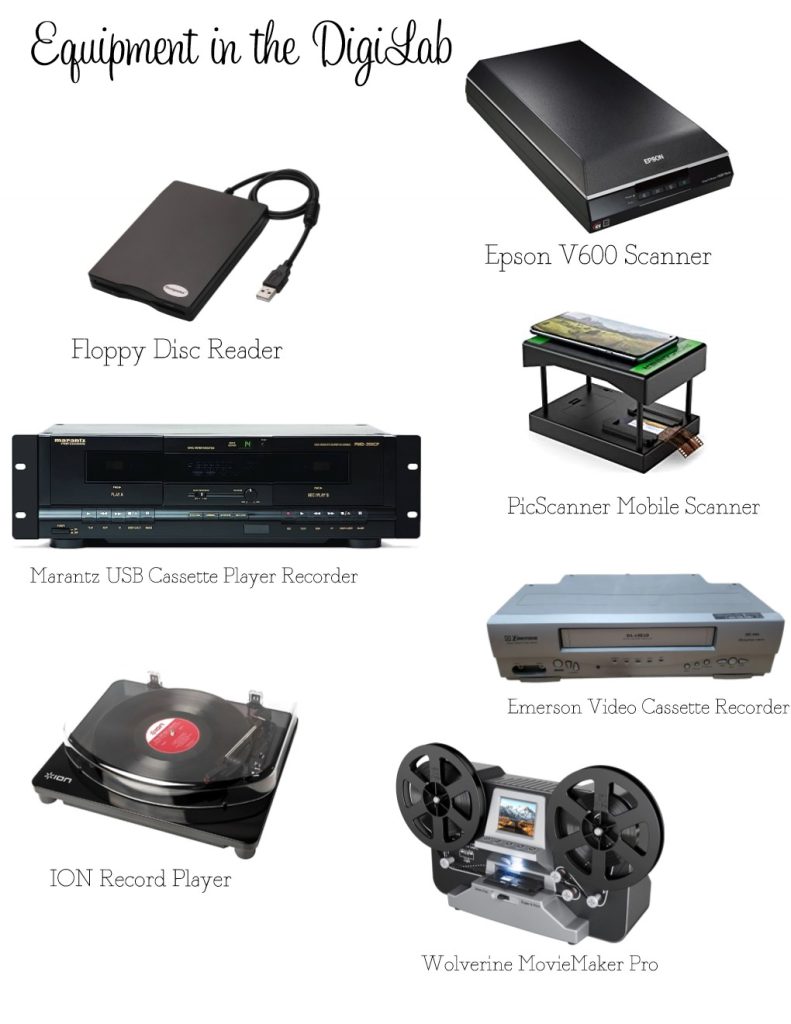 Meador, who earned her Master's degree in photography and integrated media, learned many of her digitizing skills from her courses and has taught herself the rest.
So far, the majority of patrons are using the equipment to preserve old VHS tapes and there are more seniors and middle-aged users than young adults.
She asks that before coming in, you please make sure the materials you are planning to digitize—tapes, negatives, film, etc.—are free of residue that might harm the equipment and aren't degraded.
Meador says the Vinton Library is delighted to add another service to their repertoire, and one that will simplify the trips down memory lane.