By Debbie Adams
Employees at Pinnacle Financial Partners on Hardy Road in Vinton spruced up their own corner of the valley on Saturday, April 10, for Clean Valley Day.
Office Leader (and Vinton's Vice Mayor) Sabrina McCarty, along with Financial Specialists Yvee Gonzalez and Jocelyn Wheeler spent the morning cleaning up debris around the grounds at Pinnacle.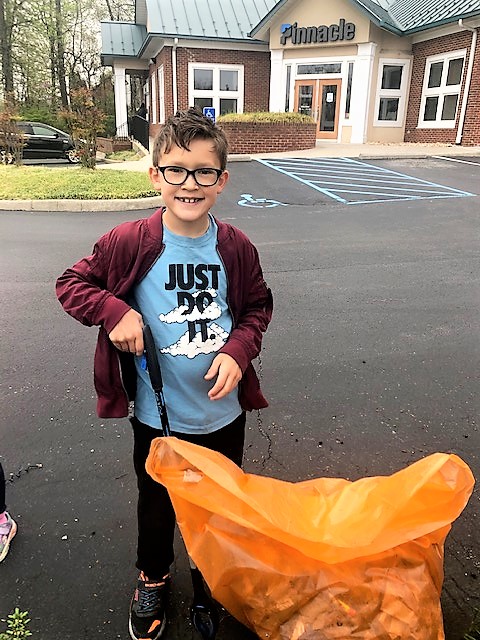 The Town of Vinton is one of the sponsors of the valley-wide Clean Valley Day, facilitated by the Clean Valley Council. Individuals and groups are invited to volunteer for the annual spring clean-up, including the Cities of Roanoke and Salem, along with Roanoke and Botetourt counties.
This valley-wide cleanup promotes respect and cares for the beautiful community we share and usually results in collection of many tons of trash every year.
Volunteers choose their own locations and receive trash bags and gloves.
The Clean Valley Council had its beginnings in 1978 with a group of concerned citizens determined to combat litter in the community.
The organization provides free educational resources and programming tailored to the general public, both in schools and through municipal outreach. Their programs center around four key areas: recycling, litter prevention, stormwater protection, and stewardship.
Visit their website at http://cleanvalley.org/  for other programs they support, such as Adopt-a-Street, and Clean Valley Riverfest.