By Debbie Adams
Mount Pleasant Library welcomed musicians and brothers Kevin and Bryan Matheson from the Roanoke Symphony Orchestra for an interactive journey through music for all ages, entitled "Bach to Bluegrass" on July 11.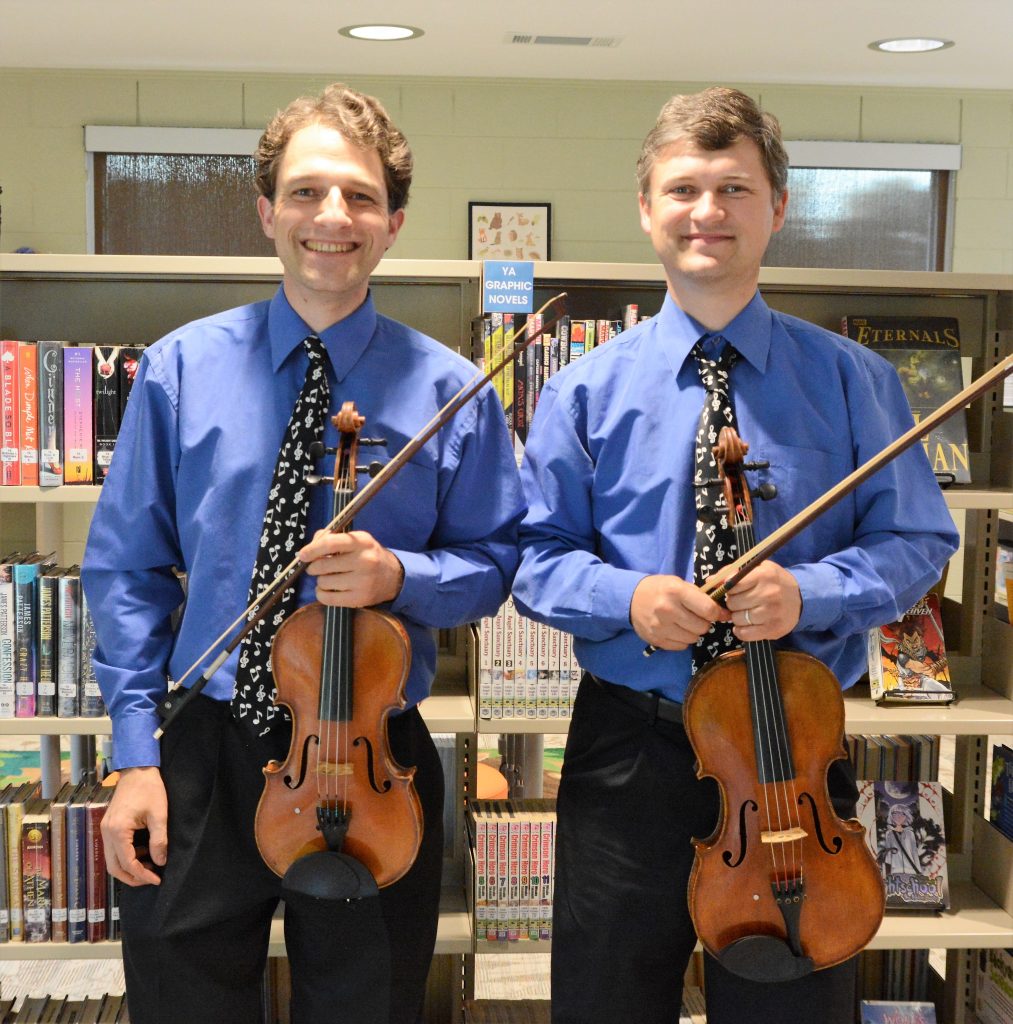 The Mathesons played selections from different styles and eras of music, from Johannes Sebastian Bach to P.D.Q. Bach (Peter Schickele), from Mozart and Vivalde to "Turkey in the Straw" and "The Orange Blossom Special," while discussing what makes folk and classical music unique.
They delighted those present—both children and adults—by creating bird calls, insect sounds, the humming of bagpipes, bubbling brooks, and thunder with their violin and viola.
The brothers have traveled all over the world to perform in Japan, Europe, and at Carnegie Hall in New York, "following their dreams." They also teach music lessons to those ages 3 to 83 in the Roanoke area. Brian Matheson began lessons himself at age 3 and a half.
At the end of the mini-concert, members of the audience were encouraged to examine the stringed instruments and try their hand at playing the violins and violas available, with some individual instruction from the guest artists.