By Debbie Adams
Carol McCulloch has been "teaching the love of music using the piano" for about 12 years—a second career. While she teaches both typical and special needs students, she feels a special affinity for students facing challenges—but she sees not disabilities, but possibilities. As far as she's concerned, "every student is truly a unique blessing."
"Although I love teaching all my wonderful students, I have an extraordinary desire to work with our special needs community which sometimes gets left behind in too many extra-curricular areas," McCulloch said.
Her students recently performed in their annual Spring Recital on June 5. (See this week's article, "Lala's piano students present Spring Recital 2022.") Twenty-five of her 32 students played an entertaining variety of music selections which included classical, contemporary, and religious arrangements.
"Every student performed beautifully," said McCulloch, "but seeing my special needs students shine like never before was absolutely phenomenal!" She shared that watching their dedication, preparation and steady progress has been "one of the most satisfying aspects" of teaching and of her life.
"From the youngest, age 6, to adults from 20 to their 60s, all these students work hard to present their best efforts during each lesson, as well as during event performances."
McCulloch's first student 12 years ago was Chukie Elechi.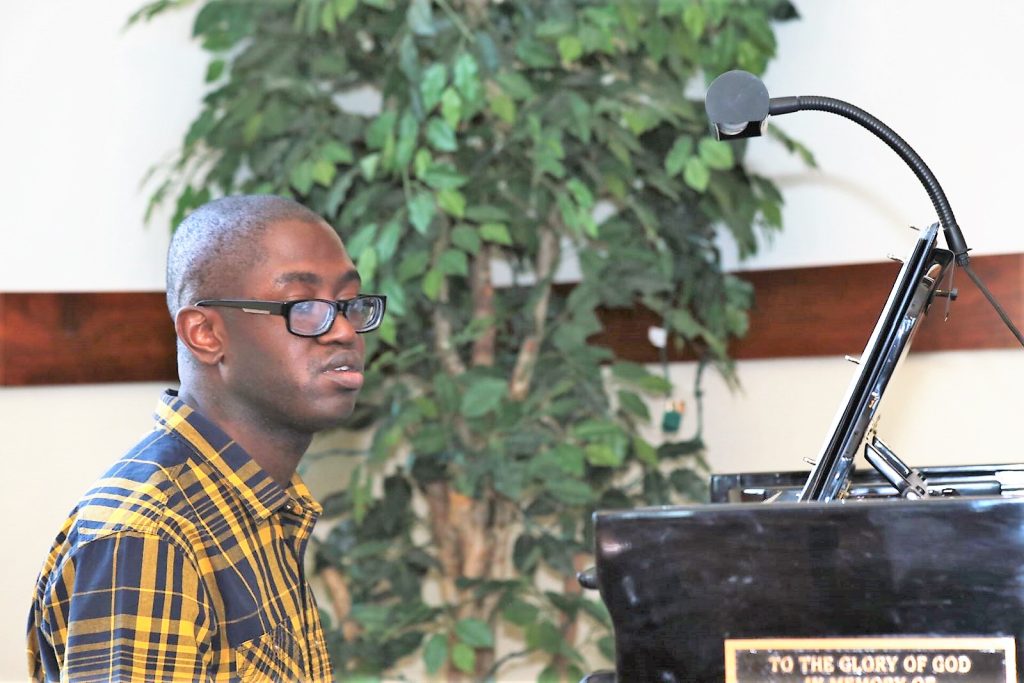 "My son, Chukie, who is on the Autism spectrum, has been a piano student of Carol McCulloch since September 2010," said his mother, Uchenna Elechi. "We have watched him grow from a child who could barely sit for more than three to five minutes at a time during piano lessons, to a young man who a few Sundays ago walked up to the piano, sat down, and played three music pieces ALL BY HIMSELF. Only by the grace of God, patient endurance, dedication, and love from our beloved Ms. Carol is this possible."
McCulloch credits God with this second career and a second chance, as well. She graduated from college with a degree in English and Journalism. She taught and worked in other related fields, always with a thought for the inequities experienced by special needs students in the back of her mind until life gave her a big push in their direction. She experienced the life-altering death of a family member and the birth of a grandchild with spina bifida.
She and friends established a recreation group at Cave Spring Baptist Church for special needs students, "Friday Night Friends."
She took a leap of faith and put out feelers to see if anyone was interested in private music/piano lessons for individuals with special needs. Not feeling qualified to teach piano performance, she decided to put the emphasis on teaching the "love of music" using the piano as a tool.
McCulloch started piano lessons herself at age 7 or 8. She fondly recalls a piano teacher who made lessons fun and allowed students' input into what they would learn and has patterned that approach.
She started out with five students and has expanded from there. She has taught individual lessons and even groups of students through Lutheran Family Services. She teaches at her home in Vinton and virtually through Zoom.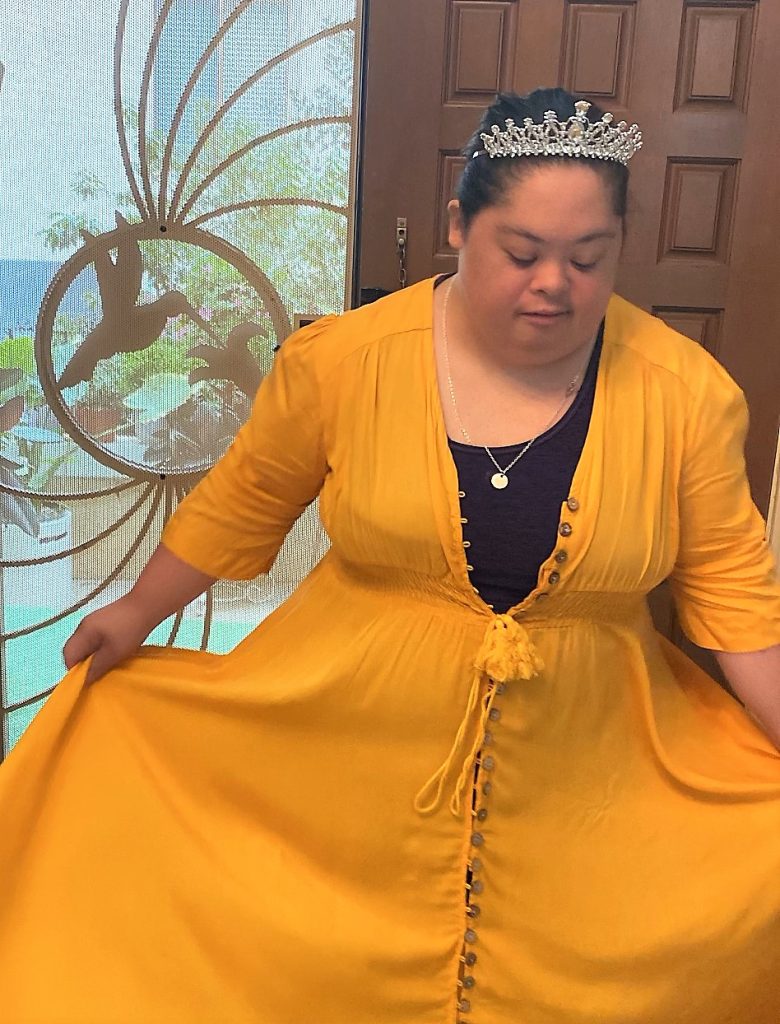 She is a master of adaptability in meeting the needs of all her students, whether they are typical or have special requirements. Her special needs students include those with Down Syndrome, dyslexia, those on the Autism spectrum and with attention deficit disorders, and even those with visual impairments.
McCulloch says it's her philosophy to teach unique lessons to each student, designed specifically for them—"I don't teach anyone the same way."
There is not a standard lesson series; she uses more than one program for the basics. She likes to seek input from her students on what genres of music appeal most to them and incorporate their wishes and even their interests outside of music. She spends time evaluating how they learn best.
She teaches using games, a floor piano, races and competitions, a "crazy" bag of prizes, a keyboard (labeled with numbers, not letters on the keys) and the grand piano in her living room.
McCulloch says she has learned far more from her students than they have learned from her.
One of the personality traits she admires the most about her special needs students is their honesty, to the point of bluntness in some cases.
She tells the story of a group lesson on pitch– high notes and low notes– at the Lutheran center. She was doing a rousing imitation of Jerry Lee Lewis at the piano, which concluded with her falling to the floor at the end to emphasize the low notes. When her doctor (Dr. Rhea) found out, he cautioned her about breaking bones at her age.
At her next appearance at the center, she refrained from falling on the floor. She explained about fragile bones when asked by her students why she had changed her routine. One of her special needs students responded, "You might be getting older and losing your attractiveness, but you have a really good heart and I like that!"
Another trait that many of her special students have which she has tried to emulate is their organizational skills, with routines, structure, and everything in its place.
Music lessons are beneficial in many ways to those with special needs, other than learning notes and technique, or improving motor skills.
"My son, Logan, has always loved music," said Stephanie Jones. "It has always been very comforting to him. He has taken piano since he was 10 years old. He is now 17. Mrs. Carol McCulloch is such a patient, caring, loving, and intuitive piano teacher. When I asked Logan why he loves piano he told me that it makes him happy. He said it calms him."
"Sienna [Hurst], age 27, found her interest in learning to play the piano during the long days of the pandemic," says her caregiver, Dee Burks. "She pulled out a little keyboard given to her years ago by her great aunt. She reached out to her dear friend, Carol McCulloch, for lessons. A year and a half later, Sienna has found great joy and accomplishment as she has her own keyboard and participated in her first recital. She frequently asks if her aunt would be proud of her. 'I'm sure she is listening from heaven with a smile on her face' is my reply."
"Our daughter Alana, age 20, who has Down Syndrome has been taking lessons with Carol since last September," said Loretta Kiedrowski. "Alana feels so proud and confident that she can play songs by herself. We were blessed to find Lala's piano and couldn't be happier with her lessons. To say that Carol is kind and patient is an understatement. She truly loves her students and selflessly shares her musical gift and talent with them. A special moment we will always remember is when Alana played 'Happy Birthday' on our keyboard for her nephew Taylor's first birthday."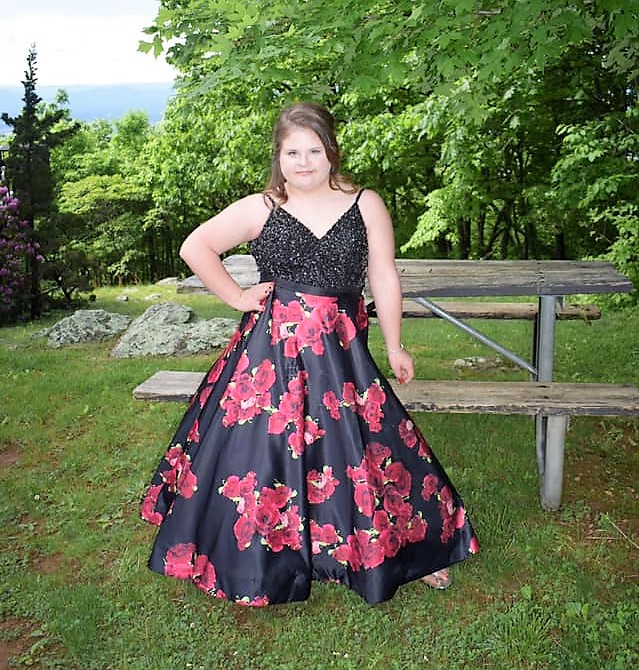 McCulloch says it's not just the special needs students she has received blessings from—it is also the camaraderie of all her students and their families, and their support and care for one another.
"I appreciate the grace and love all my students show one another," McCulloch says.
For more information on music classes with Carol McCulloch for students of all ages and ability levels, visit her website at  www.lalaspianoplayers.com.