By Sports editor Brian Hoffman
The Valley Youth Hockey Association, based at the Vinton LancerLot, recently completed a successful 2020-21 season, with all age divisions taking first place in the Carolinas Hockey League (CHL).
The 10U-A team won the Lower Division championship. The team is coached by Drew Furrow and assistants Brett Southern, Jonathan Ingram, Ryan Schilling, William Hershel and Greg Harrison. Team members include Cole Bandy, Jackson Booze, Chase Clark, Gage Clark, Brayden Furrow, Brett Gardner, Nathan Gergely, Chase Harrison, Mason Hershel, Oliver Ingram, Cohen Polley, Oliver Quonce, Carter Schilling, Madison Southern, Henry Stephens, Brandan Thomas, Judson Vogeley, Ainsleigh Wright and team manager Christin Clark.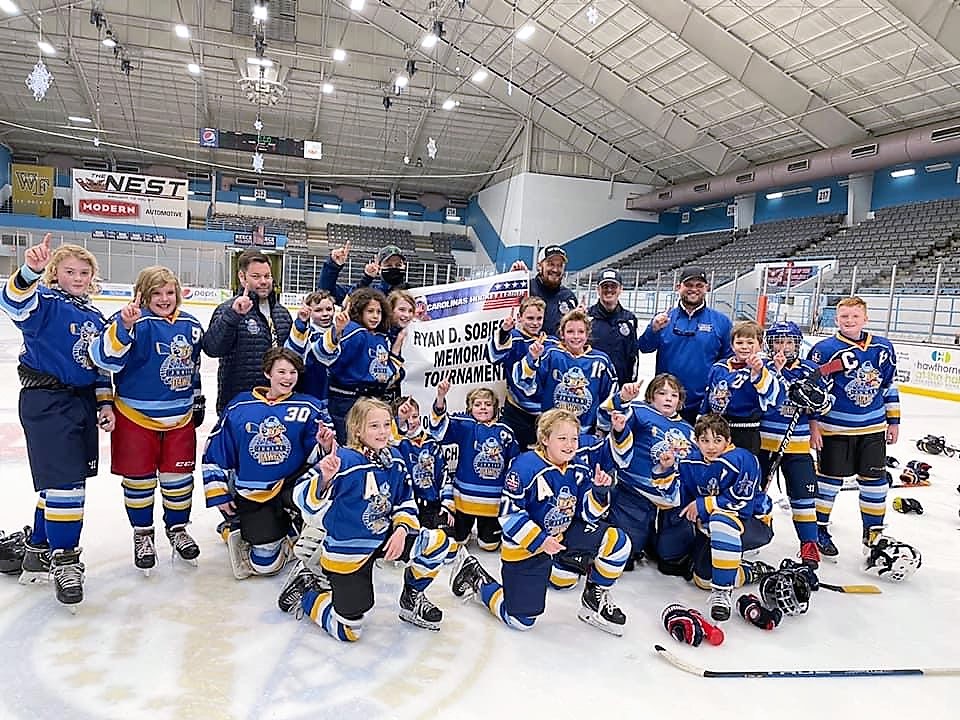 The 12U-A team, coached by Patrick Kenney won the lower division championship. Kenney was assisted by Chad Buck, Jason Reger, Rob Parrish, Greg Young and Will Dooley. The roster includes Tilden Ayers, Cohen Blount, Kenan Buck, Braxton Camacho, Dreyton Dooley, Kevin Gergely, Samuel Hayden, Colin Kenney, Luke Kenney, Evan Lee, Owen McNeil, Easton Palmer, Hudson Parrish, Cooper Reger, Maksymilian Rosenburg, Matthew Young and team manager Cara Kenney.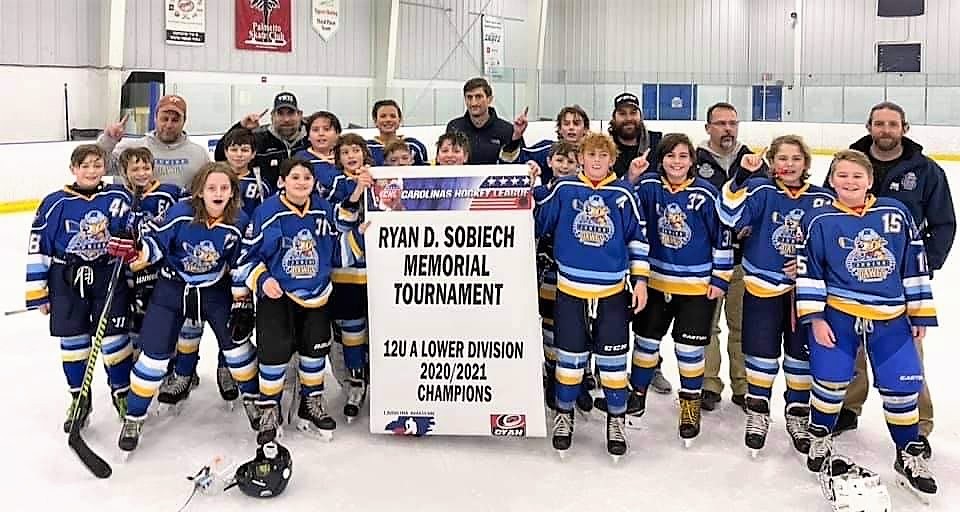 Troy Jamison coached the 14U-A team to the CHL championship with assistants Eric Westlund, Brian Barley, Patrick Kenney, Robert Marra and Damon Kuehl. The 14 year team consisted of Colby Barley, Timothy Binns-Loveman, Kalob Daniels, Jaxson Devlin, Dakotah Hawkins, Ayden Hirsbrunner, Grant Horner, Davis Jamison, John Kenney, Graham Kuehl, Alexander Lucia, James Marra, Adam Midkiff, Lucio Persad, Christopher Scott, Liam Skelton, Briggs Smithson and team manager Jennifer Jamison.
Steve Esworthy is the 16-18 AA coach with assistants Christopher Gilkeson, Dan Bremner, Jason Pollard and Clayton Pierce. The roster was comprised of Paxton Ayers, Ryan Bahadur, George Best IV, Connor Cain, Alexander Castro, Nathaniel Connell, Jack Mason Esworthy, Connor Gilkeson, Garrett Kelly, Lennon Kuehl, Jonathan Perry, Sam Pollard, Zane Ratliff, Hayes Reger, Joshua Simpkins, Colin Stewart, Jacob Travis, Anthony Villanova and Jesse Zaragoza Battelstein.
Any parent who has a child interested in learning more about playing hockey or joining a team can find more information about Valley Youth Hockey Association at roanokeyouthhockey.com.