Students of Mrs. Carol McCulloch, also known as La La, presented their Spring Piano Recital on Sunday, June 6, hosted by Belmont Church of Roanoke. The first in-person performance since 2019 was a welcome experience for the pianists and all others in attendance.
Twenty four of her thirty students participated playing pop, classical and religious selections, as well as some unique and beautiful individual arrangements.
La La's mission is "to teach the love of music to both typical and special needs students," and every recital is inclusive in that regard.
"I've thoroughly enjoyed and learned from my special needs students over the years; they are an integral part of our piano family," McCulloch said. "The dedication and progress we've seen and heard has been a joy."
She continues to teach some students virtually but looks forward to sharing even more personal time with her students as 2021 proceeds.
Named as this year's Star Piano Student was Abigail Dooley of Roanoke. Abbie just completed eighth grade at William Byrd and has studied with La La since early elementary. She also plays guitar and serves as keyboardist for her church youth group at Mount Pleasant Baptist.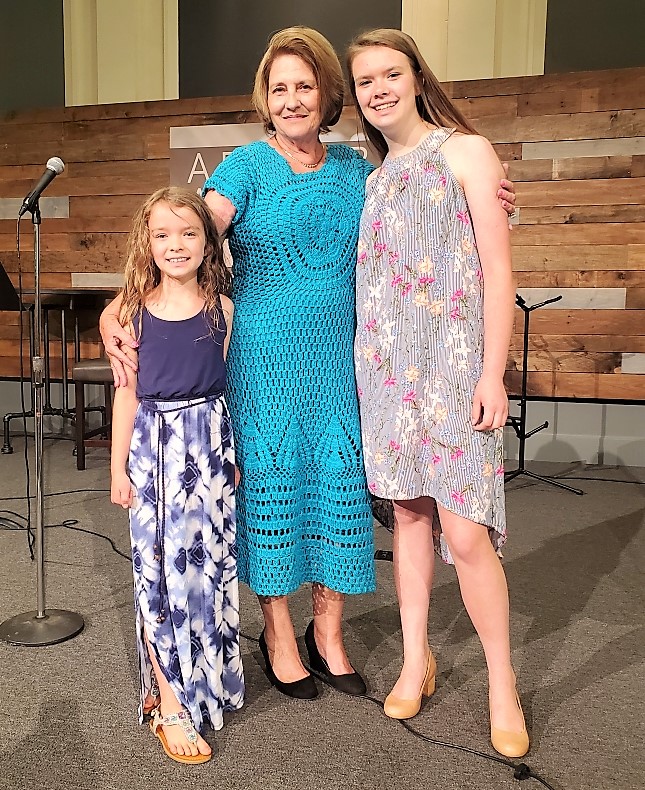 In addition, Sofie Ingraham of Vinton was recognized as La La's only senior this year. Mrs. McCulloch shared with everyone that "This young lady is super talented and should reach any goal, musically or otherwise, she sets her mind to."
Sofie presented her Senior Recital on June 19 at her home church, Blue Ridge Baptist, where she played some of her favorite classical pieces, plus lovely arrangements of several treasured hymns.
According to La La, "My pianists just keep practicing what Hans Christian Andersen said a long, long time ago, 'When words fail, music speaks.'"
Playing the recital prelude this year was Frank Stiff, who set a beautiful tone for the rest of the afternoon.
Students performing included:
Elizabeth Martinez: "For Good" and "The Old Rugged Cross"
Kristen Neal: "Polovetzian Dance # 17" and Solo, "Spring" Lyrics by Kirsten (music, Braham's Lullaby)
Brody Parrish: "Rockin' Song"
Matt Graybill: "Let It Be" and "Just a Closer Walk with Thee"
Courtney Walls: "Princess Waltz" Duet
Abbie Dooley: "Musetta's Waltz" and "This is Me"
Chukie Elechi: "Pathetique Sonata # 8" and "Radetsky March"
Julia Russ: "Indian Dance"
Carter Walls: "When the Saints Go Marching In"
Levi Laughinghouse: "Lean on Me"
Kennedy Bentley: "Ocean Waves"
Shay Kiedrowski: "Beauty and the Beast:
Logan Jones: "In the Mood"
Teresa Nester: "Theme from Ice Castles"
Margaret Bryant: "Others"
Natalie Peters: "Can Can"
Norah Laughinghouse: "Tomorrow"
Maddie Dooley: "It Is Well" and "Bingo" Duet
Kendall Adams: "This Land is Your Land" and "Little Prayer"
Maggie Laughinghouse: "How Great Is Our God" and "Fly Me to the Moon"
Alyssa Walker: "The Entertainer" and "Sonne"
Sofie Ingraham: "Nocturne in E Minor" and "Schindler's List"
Peter Anderson and Stephanie O'Donnell participated in the recital remotely—Anderson due to an out-of-town commitment and O'Donnell, who lives in San Diego, started lessons with McCulloch in Roanoke, but now continues virtually.
For more information, visit McCulloch's website at www.lalaspianoplayers.com or her La's Piano Page on Facebook. The entire recital will be available for viewing online this week.