Roanoke College softball pitcher Jada Karnes helped the Maroons open the season in Florida last week and her performance earned her ODAC Pitcher of the Week honors.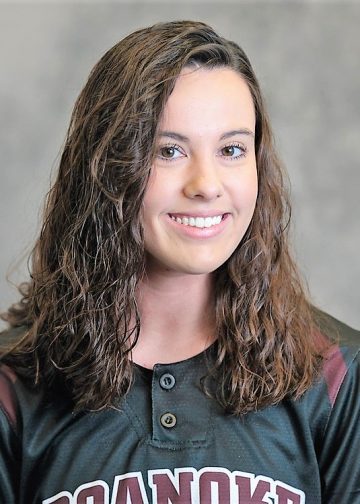 Karnes, a senior from William Byrd High School in Roanoke County, pitched two complete games over the Spring Break trip. In the first game of the season, against Concordia-Chicago, she gave up only one run, walked just one and struck out 11. She came on in relief in the second game that day for one inning of work and struck out two more batters in an 8-3 win over Simmons College.
Two days later Karnes pitched another complete game in a 2-0 shutout over Wentworth, striking out six in a 2-0 shutout win. The next day she started and pitched eight innings against Marietta, allowing just one unearned run while striking out five. Jada left the game after eight innings with the score tied at 1-1 and Marietta ended up winning 2-1 in nine innings.
The Maroons won their first six games of the Florida trip, defeating Concordia, Simmons, Itasca CC, St. Cloud CC, Mount Mary and Wentworth before dropping their final two games to Marietta and Otterbein.
Roanoke has yet to play a home game. The Maroons were rained out of a season-opening doubleheader with Pitt-Bradford prior to the Florida trip. After returning to Salem they were weathered out of a doubleheader with Southern Virginia on Tuesday of this week. Their next scheduled games are this Sunday at William Peace University in Raleigh, NC, and if the weather  holds they'll finally have a home game next Tuesday, March 21, when they host Salisbury at 2 and 4 pm at the Botetourt Sports Complex.