The Junior Dawgs 10U ice hockey team, stationed out of the LancerLot in Vinton, traveled to Lake Placid, New York to participate in the "Miracle on Ice International Hockey Tournament." The event was held at Herb Brooks Arena on the same ice that the USA Olympic team beat the USSR team in the 1980 Olympic games.
The Junior Dawgs won three of their first four games, playing teams from Rhode Island and New York, to make the final against the SLP Lakers from Lake Placid. The Dawgs won 7-6 in an exciting final on Feb. 26 and brought home the gold and the banner.
Players on the team included Eli Ray-Jones, Wyatt Russell, Brooks Ferguson, Brayden Nicholson, Jack Picard, Reilly Madden, Kier Kanode and Jack Yearsley, Logan Bowman, Finley Kanode, Lincoln Parrish, Breckan Connelly, Jack Madden, Carroll Schilling, Grayson Amos, Adam McNamara and Brayden Hawse. Coaches are Rob Parrish, Trevor Bowman, Paul Madden, Ryan Schilling and Scott Kanode.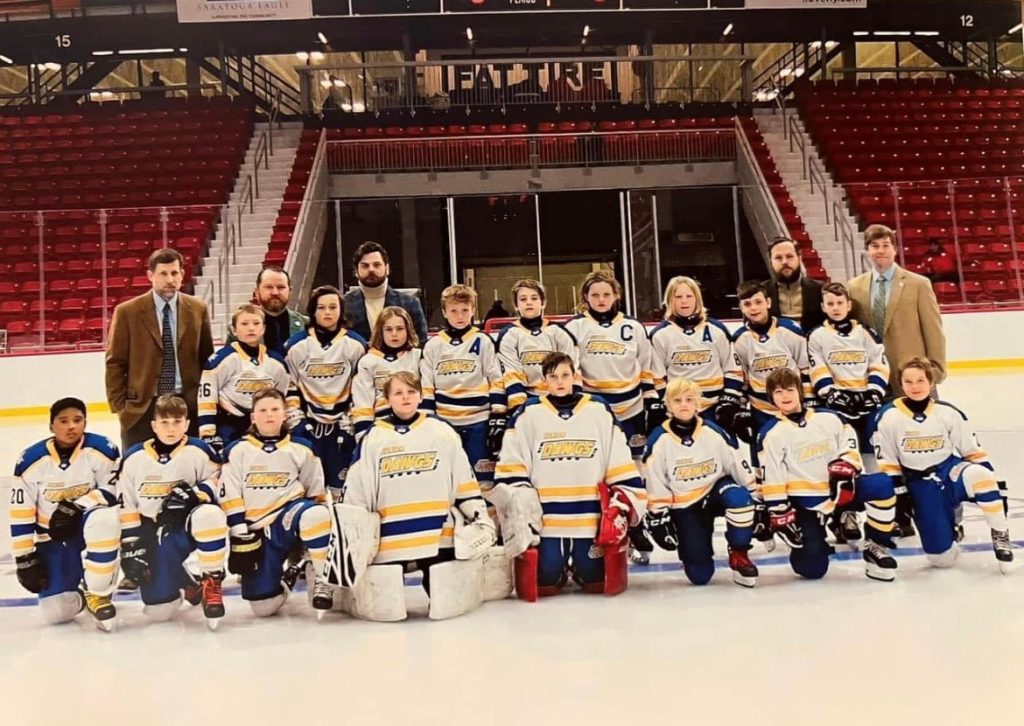 For more information on youth hockey in the valley go to https://www.roanokeyouthhockey.com.