The William Byrd distance team wrapped up the regular season last week when the Terriers competed in the 48th annual Metro Cross Country Meet in Blacksburg. The host Bruins won the boys' title and Rockbridge won the girls' championship.
Rockbridge edged Blacksburg, 35-42, to win the girls' team title in a tight race. Byrd finished sixth with 198 points among 13 complete girls' teams in the meet.
Kerrigan Chaney, a sophomore from North Cross School, won the girls' individual title with a time of 19:20, beating Reese Bradbury of Blacksburg by 32 seconds. Byrd senior Olivia Hurd was fourth overall with a time of 20:41, earning her All-Metro first team honors.
"Olivia is super focused right now and is pressing in the races," said Byrd coach Eric Royal. "Running fast is hard and it hurts. This is one of the main reasons most don't run. You have to push your body and not listen to your mind. This is usually the final piece runners have to master and Olivia is showing her talents. Several Universities and Colleges are actively recruiting her."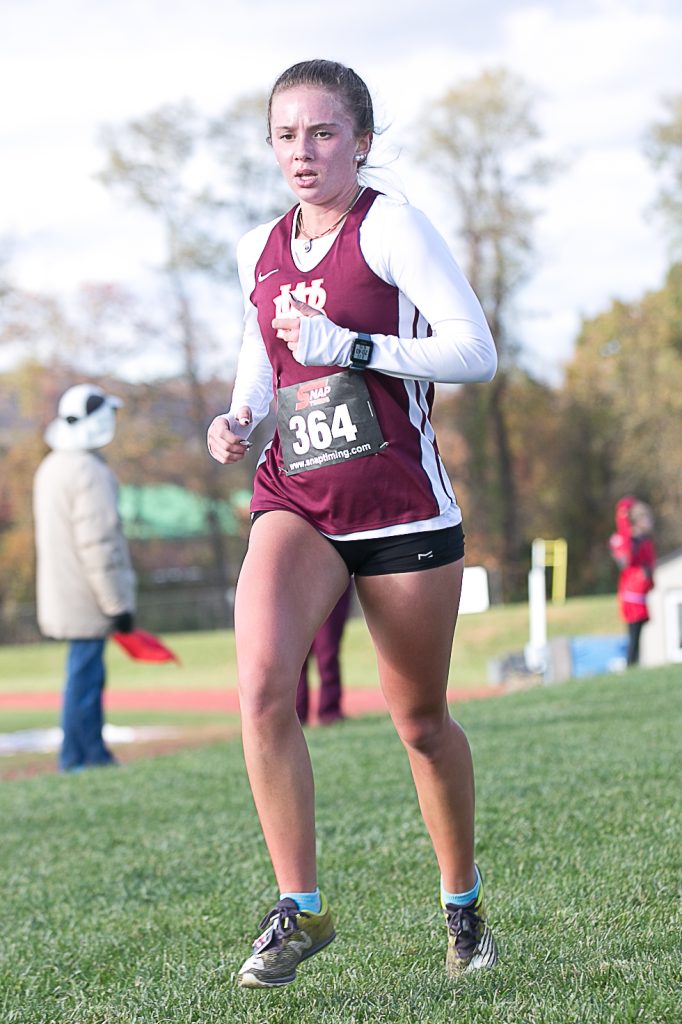 Byrd's Claire Glover finished 42nd overall with a time of 23:52. Other scorers for the Terriers included Riley Roth in 67th, Grace Woodcock in 69th and Alexandra Bonilla in 73rd place among 129 girls who finished.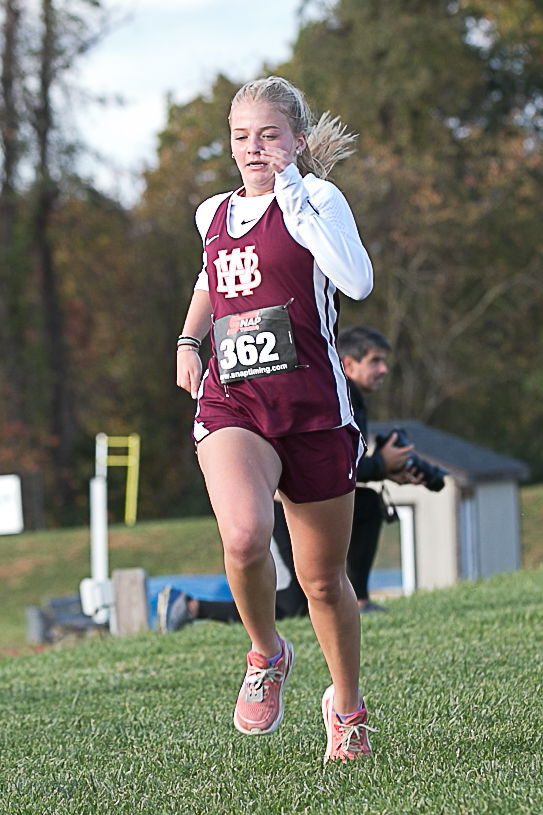 "The girls also saw three personal records set," said Royal. " Liz Dixon (100th place) improved by more than a minute and 15 seconds while Riley Roth and Grace Woodcock also improved."
For the boys, Blacksburg scored 42 points to take first among 21 schools with teams competing in the boys' meet. Cave Spring was second with 97 points while Byrd finished 15th with 357.
Senior Nathan Atchue of Franklin County was the individual boys' winner with a time of 16:19 in the 5K race, beating second place Conner Rutherford of Blacksburg by 17 seconds. Byrd's top runner was sophomore DeShawn Austin, who finished with a time of 19:02. Also scoring were Shaun Gower, with a personal record in 66th place, Stephen Underwood in 76th, Reagan Lilley in 86th and Brayden McCulloch at 122. There were 188 boys who finished the race.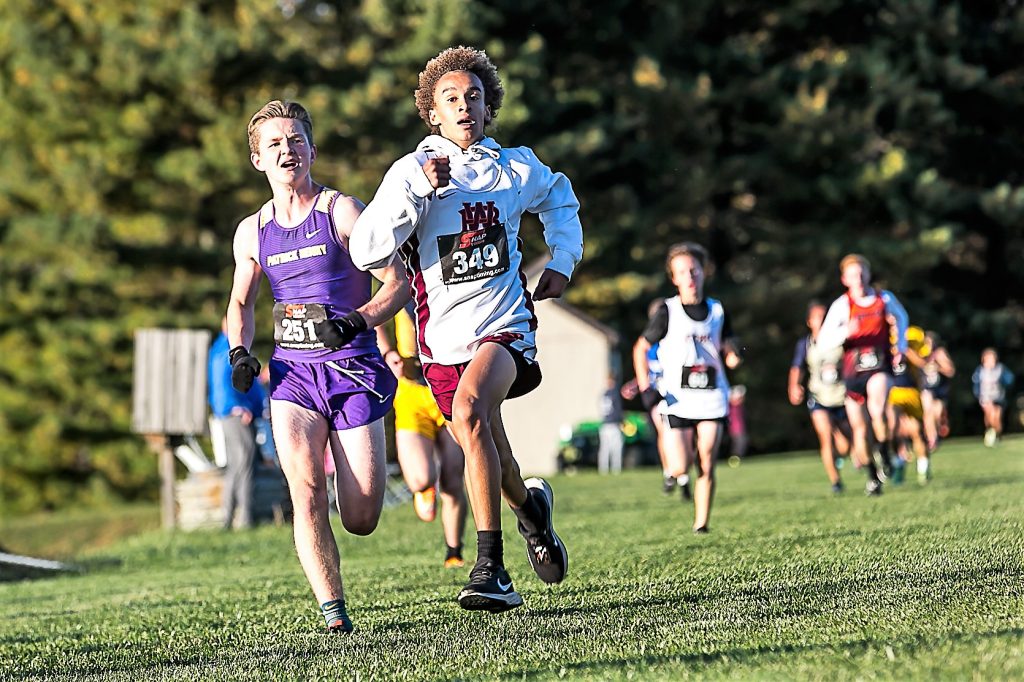 The Blue Ridge District meet was scheduled to be held on Wednesday of this week at the Greenfield Recreation Park in Botetourt County. The Region 3D meet is at the Smith River Sports Complex on Thursday, November 3rd.