By Debbie Adams
The Town of Vinton and The Vinton Messenger are saluting members of the Vinton First Aid Crew (VFAC).
"We are truly blessed to have the Vinton First Aid Crew in our town," says Vinton Mayor Brad Grose. "The crew has a long history of service to the residents of Vinton and the surrounding area. Many of our citizens have amazing stories about the wonderful service provided to them by the devoted members of the crew."
This week's featured volunteer is Callie Price. She has been with the crew for about five years, serving as an EMT-B.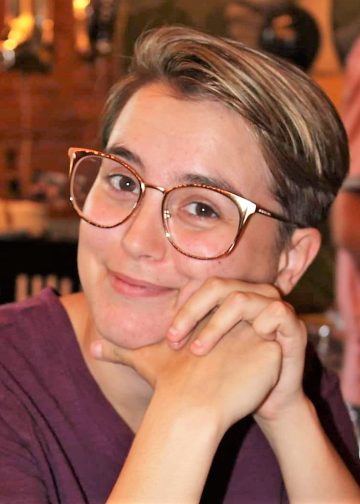 Price works for the Franklin County Department of Public Safety as a part-time EMT. She is from the Cave Spring area of Roanoke. Her stepfather, Christopher Froeschl, is a sergeant in the Vinton Police Department and her father, Courtney Price, is a career paramedic/firefighter for Franklin. Price says they "are a huge inspiration."
"I've always wanted a career in first response and volunteering was a good way to keep up with my training hours," Price says.
"Despite the fact that I have never lived in Vinton, it has always felt like home to me and a major factor in that is because of this crew," Price says. "The crew's officers are always willing to take time to help anyone in the crew and they provide plenty of opportunities to grow, learn, and succeed.
"We have a wonderful relationship with the paid staff and police department," Price adds. "The Vinton First Aid Crew gave me my start in my EMS career and continues to support me, so I will always do my best to support them as well."
Her hobbies include hunting and fishing, as well as hiking "when the weather is nice." She plays videogames with her brothers and loves to read, write, and draw.
"A common trait among individual members of the crew is their desire to serve their fellowman," the mayor said. "The Vinton First Aid Crew offers an opportunity to serve, and it also provides valuable medical training that can truly be lifesaving. There is a strong sense of camaraderie and family in the Crew that is rarely duplicated in organizations of its size.
"The citizens of Vinton can rest assured that they will always receive professional and caring service from the dedicated members of our Vinton First Aid Crew."
Thank you for your service, Callie Price!