By Debbie Adams
Zachary and Jerry Baldwin first came to the attention of the Vinton Messenger back in 2017 when Zach was a seventh-grade student at William Byrd Middle School. He had just won second place in the Vinton Lions Club Bland Foundation Music Scholarship competition with an incredible performance of Beethoven's "Fur Elise."
Ellen Hannan, who had been Zach's music teacher at W. E. Cundiff Elementary, shared some astonishing information about Zach's talent—he had only been playing piano in public since fifth grade and had never had a piano lesson before that.
One day in music class, he asked her if he could play a piano solo the next day. She expected to hear him picking out a simple tune with one hand. Instead, she heard Zach playing his own musical composition, with two hands, and quite well.
"By the end of six months, he was playing Bach, Mozart, and other composers," said Hannan. "He has a prodigy-type ability and is playing piano far above the ability level of children his age. He is quickly becoming a hometown sensation."
"His life was changed by sitting down at the piano and starting to play," said Hannan. "He received a great response and lots of encouragement from his classmates. He performed at their fifth-grade graduation ceremony, beginning with a simple version of "America the Beautiful," and then stunned the audience with the "Turkish March."
Zach has continued to amaze his teachers and his growing audiences in the years since.
"Many members of my family have a musical gift to some extent," said Zach's father, Jerry Baldwin. "I have played guitar, piano, and harmonica for 35 years, so I was hoping one of my sons would develop this talent. At nine and ten years old, I would set Zach at the piano at our church, and he would just peck and play along, but not with any enthusiasm; then one day he came home and said, 'Miss Hannan is letting me do a solo piano song; can you teach me by tomorrow?'"
"A week later, he said he had learned a Mozart song," Baldwin adds. "I was skeptical but gave a listen and was amazed he was playing a piece in one week that I couldn't play in 30 years."
"God gave him a gift, and he's using it," said Baldwin.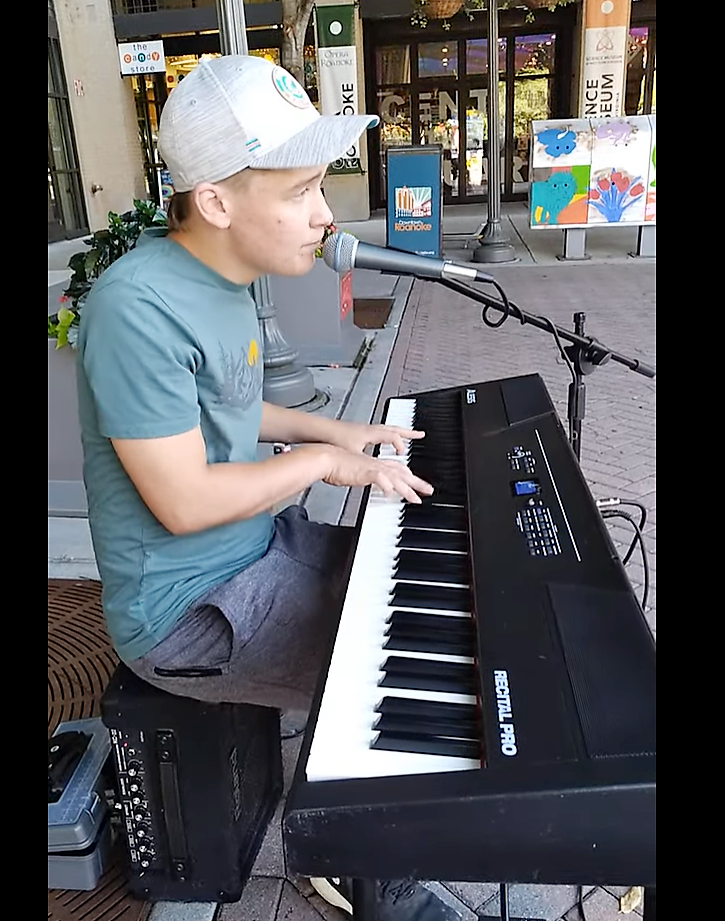 Jerry Baldwin earned some headlines of his own that year, publishing his first book of dog short stories and poetry, "This K-9 of Mine," told from the dog's perspective–a collection of short stories "covering everything from vet visits to bee stings."
He always "had a knack for rhyming," but in his early 50's, poems began popping into his head. That might be connected to taking up with dogs at about the same time. A love for man's best friend seems to have inspired him to become an author. As revealed in his poetry, he believes that dogs are pure, unconditional love and devotion.
Zach was back in the local news in 2019 as the first-place winner in the Bland Scholarship competition.
Along the way, the Baldwins formed a Christian singing duo, Healing Reign—performing at area churches, events, and benefits with Jerry on guitar and Zach playing piano/keyboard.
Their journey continued as they moved to Nashville for the past year or so, a father helping further his son's dream.
"We stepped out and tested the waters of Nashville," Jerry says. "Our first week there, Covid hit and shut down my job at the General Motors plant in Spring Hill; from there, I worked at five other places, plus doing music as a side gig, and it was truly an experience we will never forget!"
"Zach was so well received there; he played behind some very influential people, including two performers who had been on the talent show The Voice!" Jerry noted. "One of which is Jack Cassidy, nephew to Sean and David Cassidy of Partridge Family fame."
"In Tennessee, our main place to play was at a restaurant called Puckett's in Leipers Fork," Jerry says. "It was one of the few places that stayed open during the pandemic. The house band there is called Three Sixteen; they are known as being the best house band in Nashville. They made Zach an honorary member and went to many other places with us to accompany us."
"Zach also met Justin Timberlake's mom, and she told him, 'I know gifted musicians, honey, and you are definitely one!'
Jerry continues to further his dreams. His fourth, and most recent book, "What Would I Do Without You?" poetic short stories from a dog's point of view, is due out on March 10.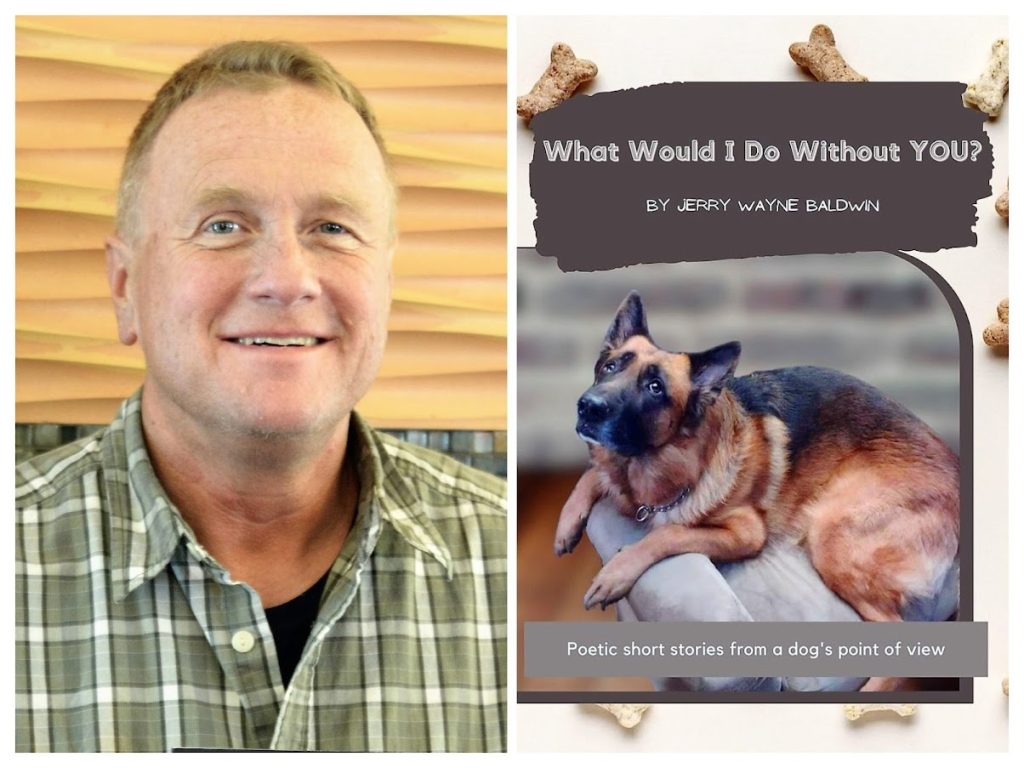 Eventually, they felt a little homesick and decided to return to Vinton.
"The day we left, we got a phone call as we were driving through Knoxville on the way back, and the house band wanted to know if Zach could meet them on 16th Avenue at a studio. They were recording an album with an up-and-coming star named Bailey James, who Zach had accompanied at a local open mic in Leipers Fork, but unfortunately, we were halfway home."
He expects Zach will have "plenty more opportunities" as they go back for visits in the near future.
If you want to see the Baldwins in person, the best place to catch them is live on the Roanoke City Market right in front of the Co-op beside the Roanoke Wiener Stand. They set up on the market and do street ministry, playing for the homeless and passersby, with the theory that "if we put a smile on just one person's face, we have made a change in this world."
They have developed a following which has led to some gigs around town, as well.
Zach is currently playing at their church, Valley Church, in their praise and worship group under Pastor Jason Cook and Minister of Music Cory Barnes, who have been major inspirations in his life. He has an interest in becoming a praise and ministry leader himself.
The duo also plays at different churches and other venues around Roanoke and the Roanoke Rescue Mission.
They appeared on Channel 10's Daytime Blue Ridge on February 25, performing one of their songs, "Waiting on Jesus." You can see that performance through a link on their Healing Reign Facebook page.
Jerry's most recent book can be purchased on Kindle direct publishing and Amazon. Readers can also get a peek at his stories on his Jerry Wayne Baldwin Dog Tales and Short Stories Facebook page.
Their most recent videos can be found on Healing Reign and Zachary Baldwin's Facebook pages, along with YouTube, Instagram, and TikTok.
On the Daytime Blue Ridge program, the Baldwins talked with host Bridget Curran about the chemistry they have working together and their purpose—"to uplift and put Christ into everything we do, to put God first, and bring the Word to people through music."