Haley Firebaugh, a senior from William Byrd High School was recently awarded the $14,000 King Family Memorial Scholarship.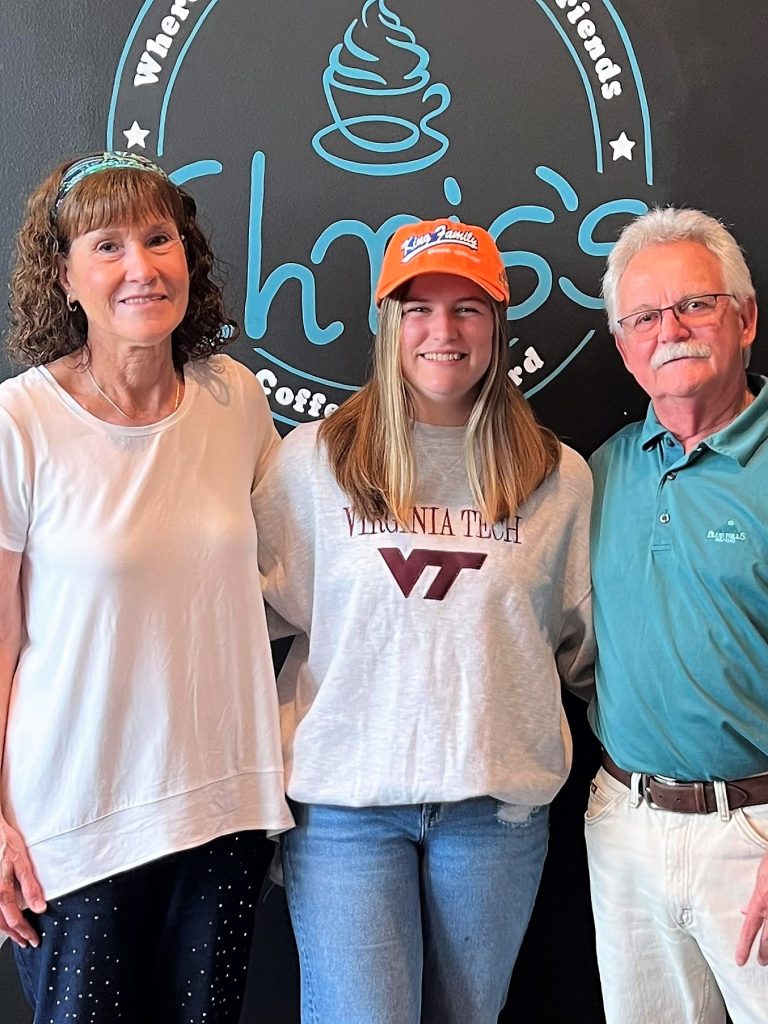 Johnny King and his wife, Linda, presented Haley with the scholarship award.  The King Family Memorial Scholarship is awarded through the Roanoke Valley Golf Hall of Fame scholarship program by Johnny and Linda, along with his brother, Billy King, who is a former golf professional at Blue Hills Golf Course, sister Brenda King Harvey and sister Betty King Harnsberger. The scholarship is in memory Clarence King, father of the King siblings who died in a plane crash in 1970.
Haley graduated as a valedictorian from William Byrd High School where she was a member of the varsity lacrosse team for four years, including captain for two, as well as a member of the Beta Club and FCA.  She will be attending Virginia Tech in the fall where she has been accepted into the engineering Honors College.