Senior Clayton Gilmore shot a four-over-par 75 to finish third individually and lead the William Byrd golf team to a third place finish in the Blue Ridge District golf tournament Monday at the Blue Hills golf course in Roanoke County. Lord Botetourt won the team championship and Cavalier senior Ashton Harper was medalist with a 69.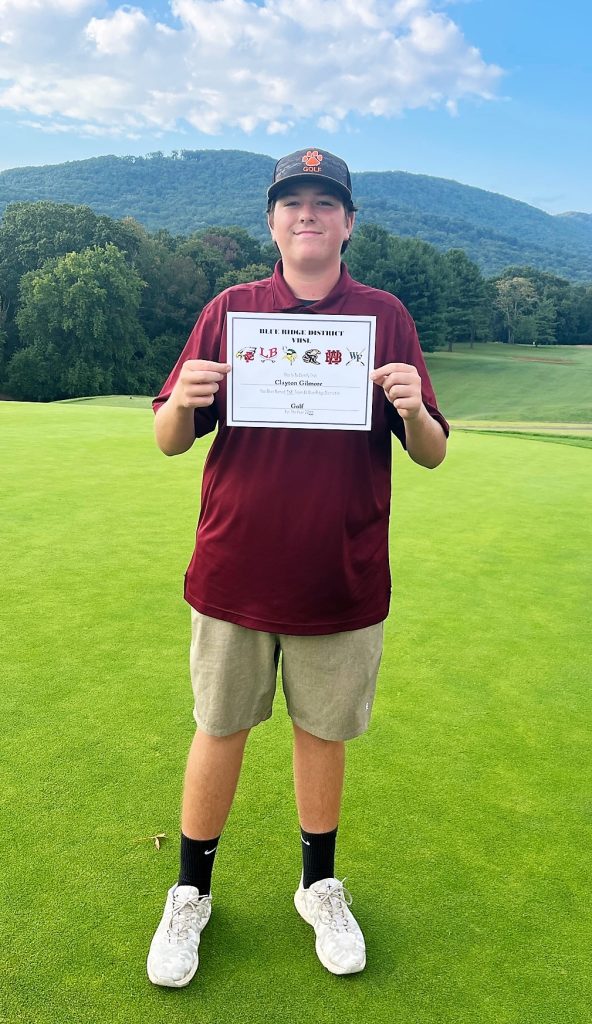 The Cavaliers, who finished second to Franklin County during the regular season, beat the Eagles by 14 strokes. Botetourt shot a team score of 309 to 323 for Franklin County and Byrd was third at 330, followed by Northside at 363 and Staunton River at 428. William Fleming did not field a full team.
Harper, a senior who will play at Virginia Tech next year, won individual honors by five strokes as Franklin County's Sam Fansler was second with a 74, followed by Gilmore at 75. Also scoring for the Terriers were Nathan Carter and Kobe Turner with 84 each and Maddox Wolfe at 87. Evan Mullen shot 89 and Madeline Cunningham had a 92.
"I'm proud of Clayton for earning first team all-district," said Byrd coach Tyler Goodman. "We also had strong performances from Kobe Turner and Nathan Carter."
Next up for the Terriers is the Region 3D tournament at Draper Valley onTuesday, September 27, in Pulaski County. The top two teams and three individuals not on those teams will advance to the state tournament.