By Debbie Adams
Entrepreneurs in the Gauntlet Business Program and Competition spend 10 weeks learning about how to combine their dreams for a business with the realities of surviving in the business world. They ascertain their customer base, learn how to market their service or product, write business plans, develop budgets, and identify their competition.
Sometimes their ideas are so unique that they essentially have no competition locally. That's the case with Kandie Austin who joined the Gauntlet this year with the idea of opening "Greens and Grubs," to market fresh-cut microgreens and edible insects (mostly edible for pets at this point, but potentially for humans with adventurous tastes in the future). It is hard to find fresh microgreens in grocery stores in the area– they have a short shelf life– and no one in the valley seems to grow insects for pets or people, at least on a large scale.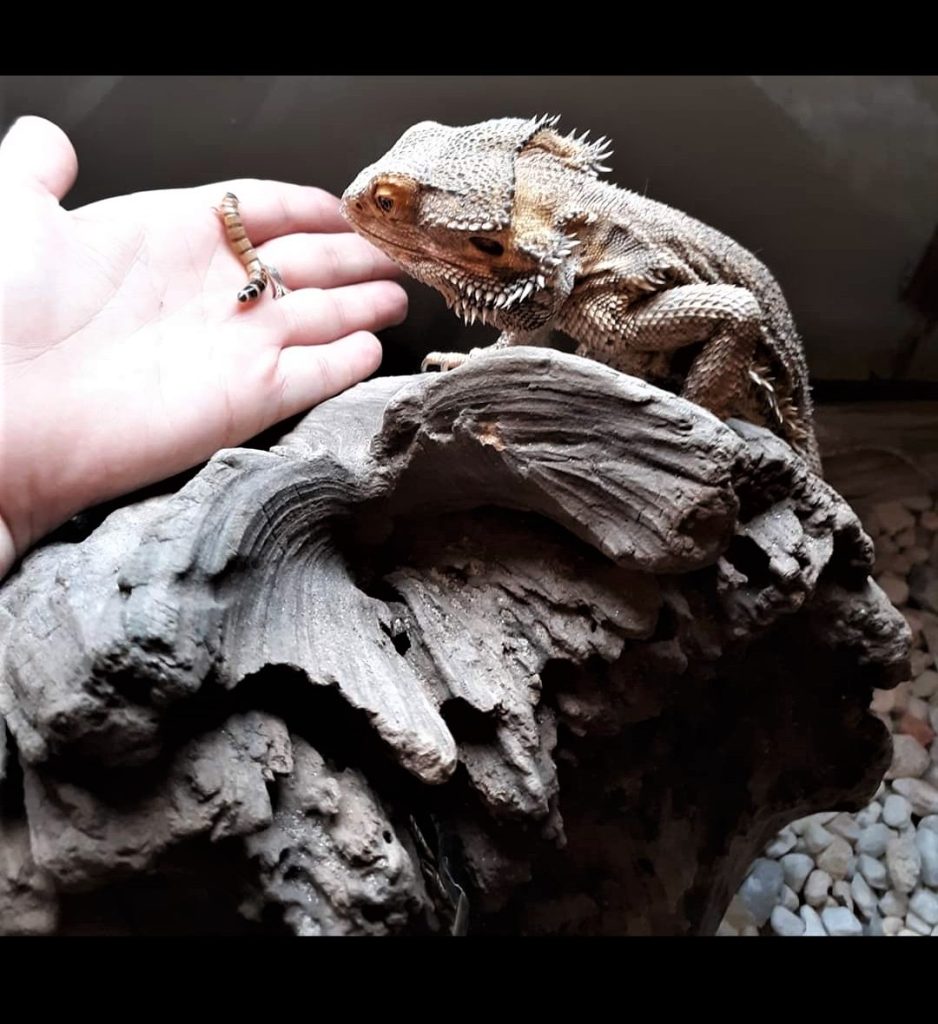 Austin said that "both are healthy food sources and neither used as often as they could be. Both are eaten all around the world– but not much in the United States." She says that all insects are edible– "the shrimp of land."
Microgreens are young vegetable greens that fall somewhere between sprouts and baby leaf vegetables. They are approximately one to three inches tall, grow relatively quickly, and come in a variety of colors and textures, with an intense aromatic flavor and concentrated nutrient content.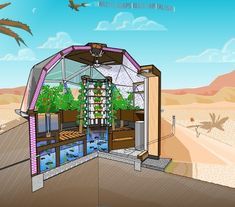 Austin grew up in a farming family in the Boones Mill area and one that wanted to produce and eat fresh foods, organically grown, for "healthy, clean eating." She has continued their tradition as an adult. Her interest in growing her own plants started out with a desire to locate fresh catnip for pets and then mint which led to her growing her own. Her teenage son and a friend urged her to combine her talents and interests and start the Greens and Grubs business.
Her son is "into culinary arts" and wants to become a chef. She says he is always telling her "we need to grow this or that."
Her long-term goal is to establish a full-scale greenhouse and grow her business large enough to supply local restaurants with microgreens. For the time being, she is starting small with an 8×8 greenhouse built from repurposed sliding glass doors, which she calls her own "she shed."
Microgreens can be grown in trays in the greenhouse environment fairly quickly. She grows the insects in large (50-gallon) clear containers, which she covers to keep them in the dark. Mealworms can be ready for market in about six weeks. Dubia roaches to feed the lizards take a little longer.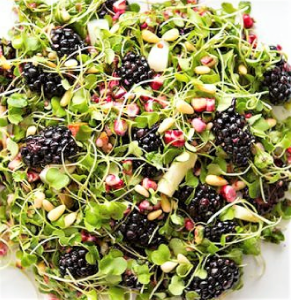 Her goal is to eventually build the much larger greenhouse in two sections– one for vegetables and microgreens, the other for insects. While the insects will be grown separately from the greens, the soil which they improve can be re-circulated back to the plant side of the operation.
Austin has grown food for her pets for quite a while. She says she has a veritable zoo at her home which includes not just dogs and cats, but snakes, lizards, geckos, bearded dragons, poisonous frogs, fire-bellied toads, dwarf Lionhead bunnies, and koi. To feed them she grows carrots, beets, greens, and peppers, and also mealworms, beetle larva, and Superworms. Her friends with pets are currently the beneficiaries of any leftovers she doesn't need.
Austin is literally brimming over with ideas for her business and how to expand in the future. She would like to eventually involve aquaponics— a "system of aquaculture in which the waste produced by farmed fish or other aquatic animals supplies nutrients for plants grown hydroponically, which in turn purify the water."
She emphasizes the importance of insects to the environment and is especially interested in raising honeybees at some point. A catalyst for her business idea, in addition to her vast experience with pets, was learning about Beemats, a Florida business that created a living reef in the Chesapeake Bay, subsequently growing flowers to attract bees— a vital, but declining population.
Austin says she found out about the Gauntlet business program from a display sign near Clearbrook Elementary School advertising the classes. She thought it sounded interesting. That was about three years ago. This year she and a friend signed up. She says the Gauntlet is something she is doing in the midst of a hectic life, "just for me."
"I know how to grow things," said Austin. "I needed to learn how to run a business.'" She says she is unsure yet how she will market her products and where her business will be located. Currently, she is considering Vinton and Salem. She would like to locate in an area near a stream and where beekeeping is permitted.
She will be the only employee to begin with, but once she builds her larger greenhouse, "it will open the door for more employees."
As for marketing, Austin said that until a couple of years ago, she functioned with a flip phone, so she has much to learn about the world of technology and marketing through social media.
"I have so many ideas for this business," said Austin. "As of now I am selling only pet foods. I would like to change that and be more involved in selling to local restaurant chains. I would be providing fresh-cut microgreens and introducing insects to the more adventurous types.
"More than anything I would like to add a program to my business that would allow field trips to schools and daycares. I plan to bring veggies and insects to the children and teach them the importance of the insects. Insects are not all yuck! Without them, our soil is no good. Then our veggies become no good."
Austin shared a story about her experiences with her variety of pets and the special needs children she has worked with. The parent of an autistic child was considering adopting a pet, thinking something traditional like a dog, cat, or bunny. However, the child did not like the "feel of fur." Turns out the child did– strangely enough– like the feel of the somewhat prickly skin of a bearded dragon.
She is also intrigued by the trending Tender Garden early childhood education programs which involve using the great outdoors as a classroom so children can experience the natural world firsthand– another possibility.
The Gauntlet program concludes in May with an awards ceremony where cash and in-kind prizes are distributed. All Gauntlet participants will receive "something" for their participation in the final competition, which Austin plans to do.
The Gauntlet is a community-focused, comprehensive business development program and competition catering to the needs of local entrepreneurs by providing innovative strategies and regional resources.
The program was established by Annette Patterson and The Advancement Foundation and is now in its sixth year. The 2020 group is the largest Gauntlet class in its history with 157 participants and $300,000 in cash and prizes to be awarded at the end in May.
Entrepreneurs participate in weekly business training sessions, meet and network with successful entrepreneurs, fellow Gauntlet participants, and mentors, and develop business strategies that provide a roadmap to success.
Austin said the classes, especially talks by established business owners, past Gauntlet participants, and consultants, have been most helpful and even inspirational.
To learn more about Austin's Greens and Grubs business, email her at kandieaustin123@gmail.com.