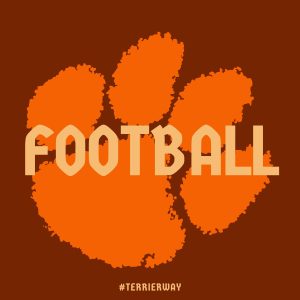 The William Byrd football team will be hosting the Gary Chilcoat Memorial Lineman Camp this on Saturday, April 30th. The camp is open to players from all over the state.
"We are expecting players from the Roanoke Valley, Richmond, Bassett, Lynchburg, the Shenandoah Valley, Charlottesville, VA Beach, and Tennessee," said Byrd coach Brad Lutz.
The camp staff will include coaches from Emory & Henry College, Christopher Newport University, Southern Virginia University, Bridgewater College, Ferrum College, Brookville HS, Hopewell HS, William Fleming HS, Patrick Henry HS, and William Byrd HS. Ed Mulitalo, the head coach at Southern Virginia University who started for the Ravens on the offensive line when they won the Super Bowl will also be attending.
The camp begins at 10 a.m. and concludes at 1 p.m.. The camp is only $10, and all of the camp proceeds will go to a few of Coach Chilcoat's favorite charities.
"Gary Chilcoat was my high school football coach at Varina HS," said Lutz. "I also coached for him for seven years. His impact on high school football in Richmond is unmatched. He passed away from brain cancer three years ago and a few of his former players and assistant coaches will be working the camp as well."
For more information contact coach Lutz at William Byrd High School.