By Sports editor Brian Hoffman
The William Byrd girls were second and the boys were third in the Blue Ridge District cross country
meet on Tuesday. Franklin County won both the girls' and boys' championships on the Greenfield
Recreation Park course in Daleville.
"We had a great day," said Byrd coach Kayland Bond. "This team has made great strides this season
and we had several course PRs at the district race."
Claire Glover led the girls with a fourth place finish in 22:10 while Heidi Wienke ran seventh and
Lucy Whitenack was ninth. All three were named All-Blue Ridge District. The individual winner was
Caitlyn Roach of Franklin County in 20:54.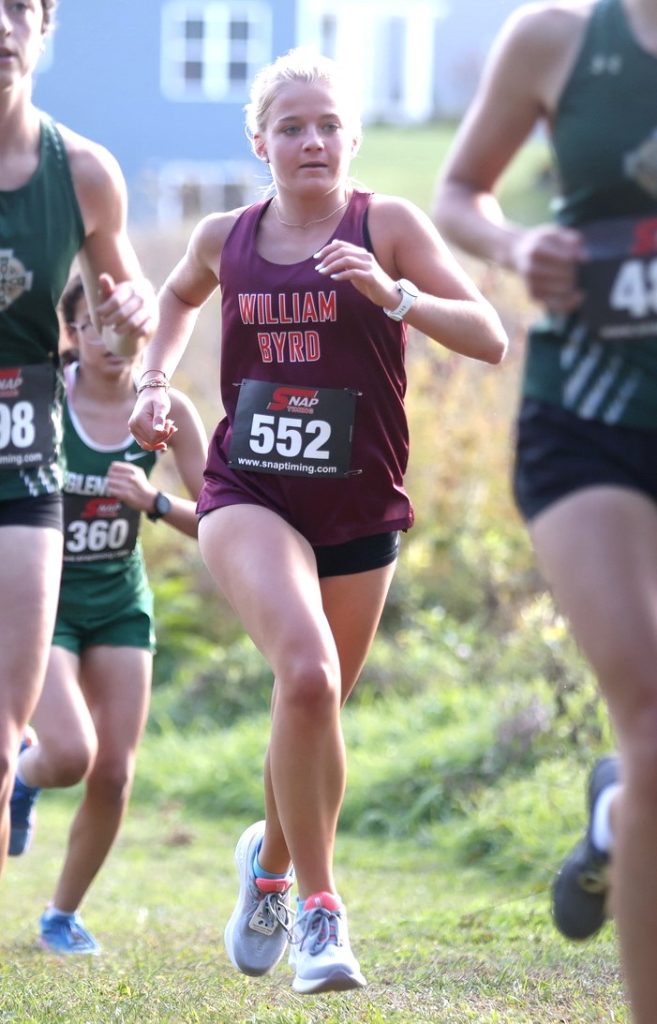 For the boys, Donald Mullins was third with a time of 18:30 and Reagan Lilley took fifth. Both were
also named to the All-BRD team. The winning time was 17:08 by Jack Weddle of Staunton River.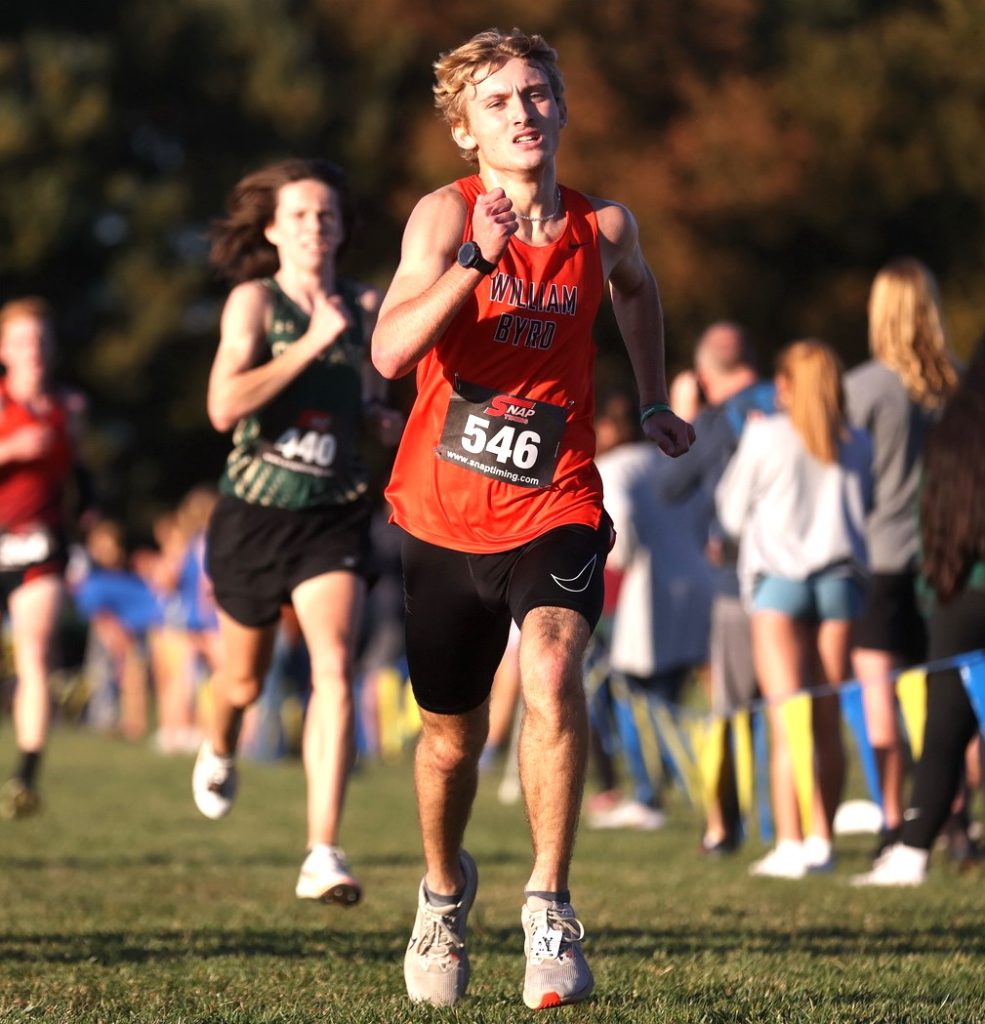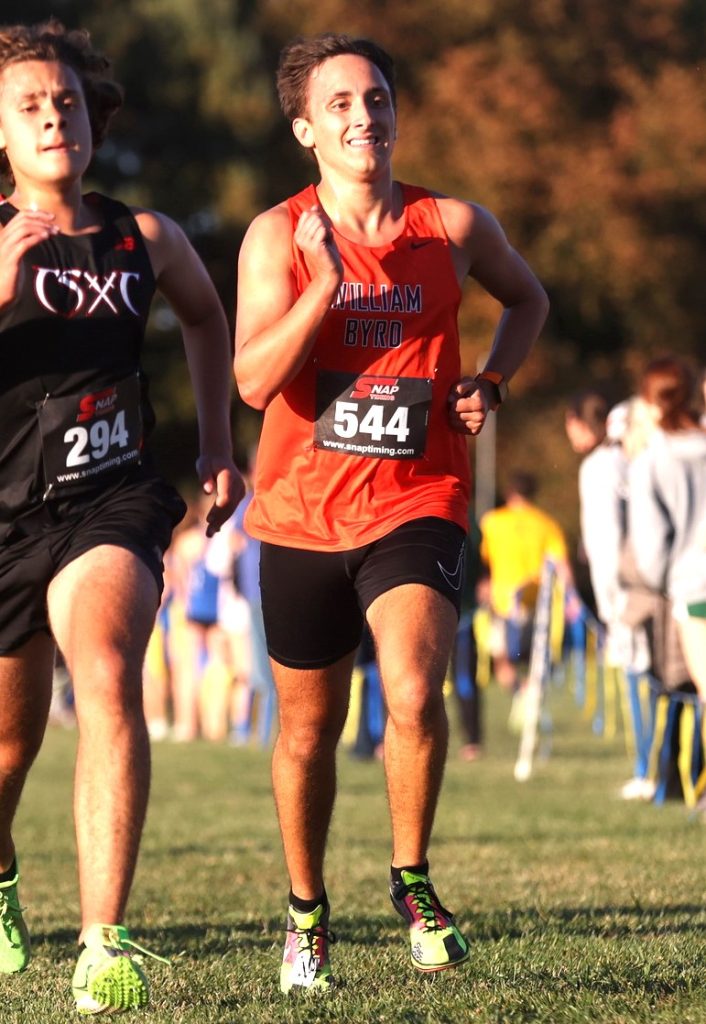 Last Wednesday, October 18th , the host Bruins swept the annual Metro Cross Country meet on the
Blacksburg High School course. The Byrd girls took fourth among a dozen teams and the boys were 10th
among 18.
The Blacksburg girls won with 38 points while Rockbridge County took second with 82. The
winning time was 18:22 by Chaney Kerrigan of North Cross, who beat 115 other girls in the field.
Glover led the Byrd girls with a sixth place finish in 21:28. Also scoring for the Terriers were
Wienke in 28th , Whitemack in 34th , Grace Woodcock in 40th and Alexandra Bonilla in 73rd place.
In the boys' race Blacksburg had 61 points to 83 for second place Cave Spring. The winning
individual time was 16:36 by Eric Duncan of Roanoke Valley Christian.
There were 159 finishers in the boys' race and Byrd's Mullins finished 20th in 18:05, followed by
Lilley in 29th . Also scoring for the Terriers were Reid Hanson in 59th , Colton Sotherden in 107th and Riley
Slusher in 114th .