By Debbie Adams
Several weeks ago, The Vinton Messenger shared the story of Alex Coffey's Eagle Scout project
that involved creating and placing tree identification plaques along the Wolf Creek Greenway
behind William Byrd, and also at Explore Park and Oak Grove Park in Roanoke County.
Turns out there is more to the story. Coffey's project updated and expanded upon another Eagle
Scout project from 2001 by Eagle Scout Matt Jones.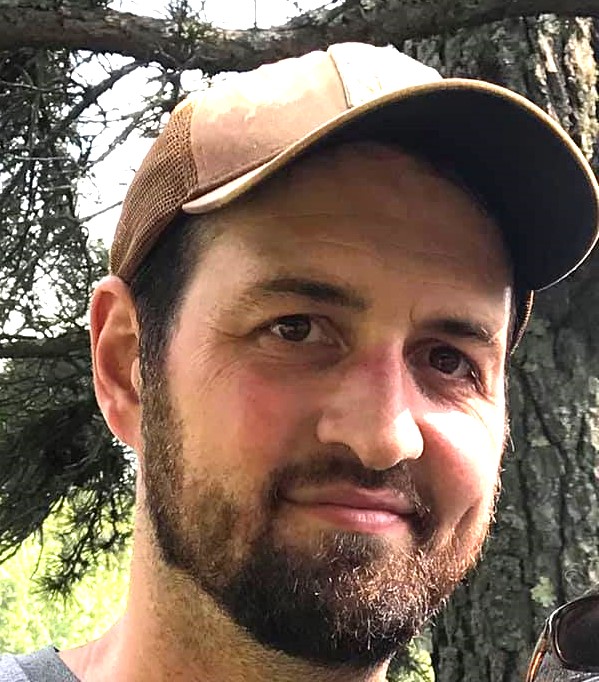 To attain the rank of Eagle Scout, Scouts are required to complete an extensive project, which
involves designing and obtaining approval for the concept from the national scouting
organization and the beneficiary, fundraising, documentation, and teamwork from fellow Scouts,
family, and friends to complete.
According to Matt's father, Dave Jones, Scout leaders "push the Scouts to do something long-
term" when choosing their Eagle Scout projects, something that will last and that they can drive
by 5, 10, or 20 years later, point out, and say "That is my Eagle project."
Alex Coffey is a member of Troop 584 based in Bonsack, a 2023 graduate of William Byrd High
School, and currently a student in Environmental Science at Virginia Western Community
College. He plans to continue his education at a four-year college and study environmental
design.
Matt Jones was a member of Troop 3, graduated from William Byrd with the Class of 2002, and
earned degrees in Outdoor Education and Christian Education from Montreat College in North
Carolina.
Coffey says his recent Eagle Scout project "was inspired by my years of walking along Wolf
Creek; especially during quarantine, as a route to get home after school. I always walked past the
old identification posts thinking, 'I really wish someone would do something about that.' It
especially struck me as important because of William Byrd's life science classes using the trail
for tree identification and some ecology labs."
The original project by Matt Jones in 2001 was suggested to him by William Byrd Middle
School science teacher Iva Daniels. Her classes traditionally studied tree identification in the fall,
including doing research by walking the greenway. She thought it would be beneficial to permanently label the trees so that those hiking the trail could more easily identify the trees they
were seeing.
For his project, Jones identified 24 trees native to Virginia by their common and scientific names
and planted 24 wooden posts with tree-marking plaques on them adjacent to each tree. Jones,
troop members, family, and friends put in nearly 140 hours on the project, completing it in
August 2001.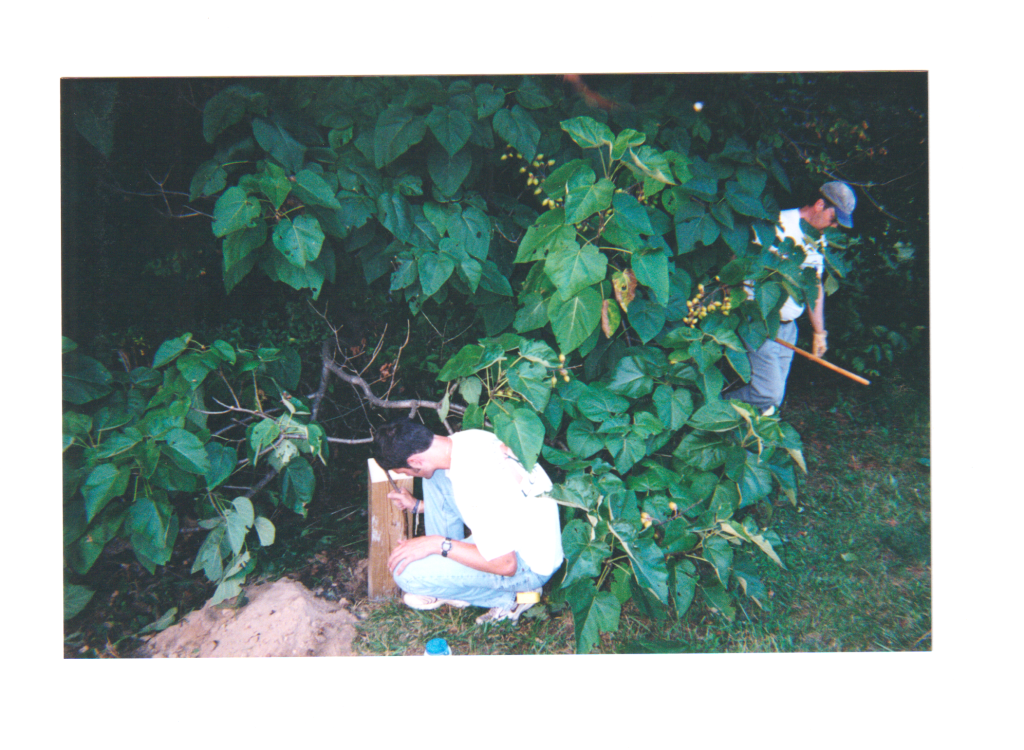 His plaques were made of plastic, relatively fragile, and were not durable over time. They also
did not have drawings of the tree leaves to help hikers and students distinguish them from the
surrounding trees. The names of the trees on his plaques were created with an old-fashioned
engraver.
When Coffey began his project, the posts were still there, but the plaques were gone.
Coffey, an engineering student at the Burton Center for Arts and Technology (BCAT), was able
to create the plaques, including leaf drawings, by applying a process called sublimation printing,
at the suggestion of his instructor. This process essentially involves a special kind of ink heat-
pressed into a material.
By the end of his project, Coffey had fabricated around 70 plaques with the names and a graphic
of individual trees.
At Wolf Creek, his team dug up old posts and installed 11 new wooden posts, opting for metal
stake posts for other sites so that the addition of new posts would be easier in the future.
Dave and Bonnie Jones graciously shared their son's Eagle Scout Ceremony scrapbook, which
detailed his Eagle Scout project, and also the process he followed to complete it – and it's
evident that completing such projects is not for the idle or disorganized.
Jones joined the Boy Scouts in May 1991 and advanced through the ranks of Scouting – Bobcat,
Wolf, Bear, Webelo, Scout, Tenderfoot, Second Class, First Class, Star, and Life – through the
years until he completed his Eagle Scout project in 2001.
On his way to becoming an Eagle Scout, he earned 27 merit badges in camping, citizenship,
communications, emergency-preparedness, environmental science, first aid, swimming, personal
fitness and management, family life, fingerprinting, metal work, model design, safety, basketry,
fire safety, geology, wilderness survival, and forestry. He served as Senior Patrol Leader in his
troop.
The scrapbook contains letters of congratulations on his accomplishments from Vice President
Dick Cheney, President Gerald Ford, a Supreme Court Justice, a Secretary of State, Senators
Mark and John Warner, Governor George Allen, Roanoke Mayor Ralph Smith, and many Boy
Scout officers and executives.
Jones returned to Vinton after college and served as Youth Director at Thrasher Memorial United
Methodist Church for three years, then moved to Syracuse while his wife, Jaime, earned her Master's degree. He worked at a church in Syracuse doing video production and now lives in Blacksburg, working for Virginia Tech as a media specialist.
Jones and Coffey together have left a lasting legacy for the community to enjoy.