By Debbie Adams
The Rev. Dr. Ray Allen, 84, passed away on September 27, 2022.
He served as an ordained minister for over 62 years, including almost two years as interim pastor at Vinton Baptist Church. In 2014, I interviewed Dr. Allen when he had just published his autobiography, "My Racket—How it Worked Out," one of several books he authored. In it, he detailed the phenomenal story of his life's journey—"a life beyond expectations."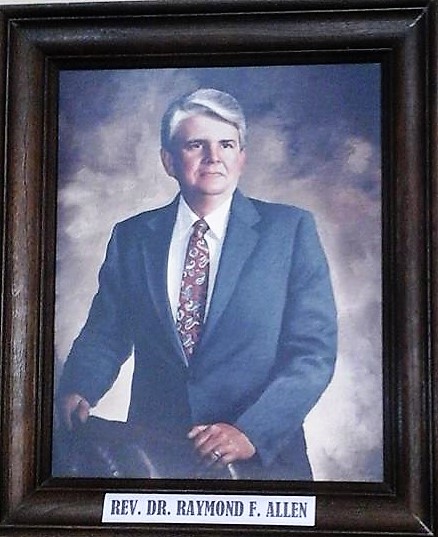 Allen grew up in poverty in Central and Southwest Virginia. He shared that his childhood experiences "hardly equipped me for success." His father died in a lumber accident when he was not quite a year old. He was raised by his mother and stepfather, one of 10 children.
He described himself as a "poor student" in high school, a terrible speller, paralyzed by stage fright to such an extent that he would refuse to recite in class—not an auspicious beginning for someone who would grow up to become a military instructor, a pastor, an author, and a member of international mission teams.
Allen credited two fortuitous circumstances in his life with turning his world around—meeting his wife, Ann Cobb, and enlisting in the United States Army. He described his wife in the book as "the first person I ever knew who loved me and saw potential in me."
He says his teachers in high school assumed he would remain in Burley Hollow in Amherst County where he spent his teenage years and "cut pulpwood." The exception was his chemistry teacher who believed Allen could be a successful student at Virginia Tech. Poverty and the resulting inability to pay tuition ended that dream after just one quarter.
With few choices available, Allen enlisted in the Army in 1956 and discovered that he indeed had "potential," and a great deal of it.
Allen said he had always been mechanically inclined. When his stepfather tore equipment apart, Allen was able to reassemble the parts. He says he overhauled his first engine when he was about 12 years old. The Army quickly became aware of his skills from his high scores on a mechanics test and sent him off to helicopter mechanics school. He advanced rapidly and, much to his surprise, overcame his stage fright and became an instructor in aviation school.
He and Ann secretly married on a three-day pass from the Army since her family believed he "would never amount to much." He was 19 at the time. She became an elementary school media specialist. He left the Army after his three years of enlistment were up in 1959 and began working for Sears.
The Allens both recognized it was only a matter of time before he would answer God's call for him to enter the ministry. Although his childhood was unconventional, he had attended church regularly and was baptized in the Big Piney River at age 15.
He quickly advanced through the ranks at Sears to become a manager. Meanwhile, he had become a Sunday School teacher and thought perhaps that would suffice; but his wife pressed him to pursue his real dream.
Allen said "miracles unfolded" which allowed him to pursue a degree in Philosophy and Religion at the University of Richmond and then his Master's in Divinity from Southern Baptist Theological Seminary. He earned his doctorate in Divinity from Southeastern Baptist Theological Seminary in 1976.
Allen says, "At strategic times in my life, God put people in my life who affirmed me. Over and over again God opened doors for me."
The Allens' first church was Wise Baptist Church, in the heart of coal country, where he accepted a position in August of 1965. By that time, the couple had two children.
In 1970 they accepted a position at Cosby Memorial Baptist Church in Richmond during the volatile years when schools were integrating in Virginia. Allen says that he learned at Cosby that "the church could make a difference if, rather than being judgmental, it tried to serve and reconcile people to what was happening."
In 1974, the Allens accepted the call to Blacksburg Baptist Church where he remained as pastor for 20 years. There he hired Dr. Bill Ross as youth minister, who later came to Vinton as pastor of Vinton Baptist Church. At the funeral, Ross said that Allen had mentored him throughout his life and "gave opportunities to so many people."
Allen wrote his first book, "How to be a Christian, Happy and Successful," during his years in Blacksburg. His family insisted that he spend the royalties on a bass boat, and he began to indulge his passion for fishing which began at age 5 with "a willow pole and a bent straight pin."
Allen says the book ended up in the hands of Indian pastor Kunjamon Chacko, when a friend distributed copies on a mission trip to India.  He received invitations to visit and speak there, but had "no interest in going there. I threw all the letters in the trash."
He soon received a call from Chacko, who had read the book and wanted to learn more about his understanding of Christianity.
Allen replied that he was "not an evangelist, but a busy pastor with no interest in going to India."
"We need a pastor to come," said Chacko. "A pastor loves people and does not care about the crowd. An evangelist loves the crowd but does not care about the people."
Allen was fairly adamant about not going but promised to prayerfully consider a visit. He was eventually convinced to go by colleagues and Blacksburg businessmen who offered to fund the trip, not just to India, but around the world. He eventually traveled to India many times, and also to Panama, Hungary and Bulgaria, Hong Kong, Thailand, and Macau. He led teams that included medical professionals, agricultural and animal science professors, construction and plumbing masters, as well as other dedicated workers.
He became one of the founders of the India Baptist Theological Seminary, where the library was named after him (the Dr. Ray Allen Library) and the India Precious Children's Village.
A coffee shop manager in India asked for a copy of his book. On Allen's next trip to India, he was invited to the man's home for tea and noticed that he had hung a picture of Jesus beside the four other gods he worshiped. The next time Allen returned to India, only the picture of Jesus remained.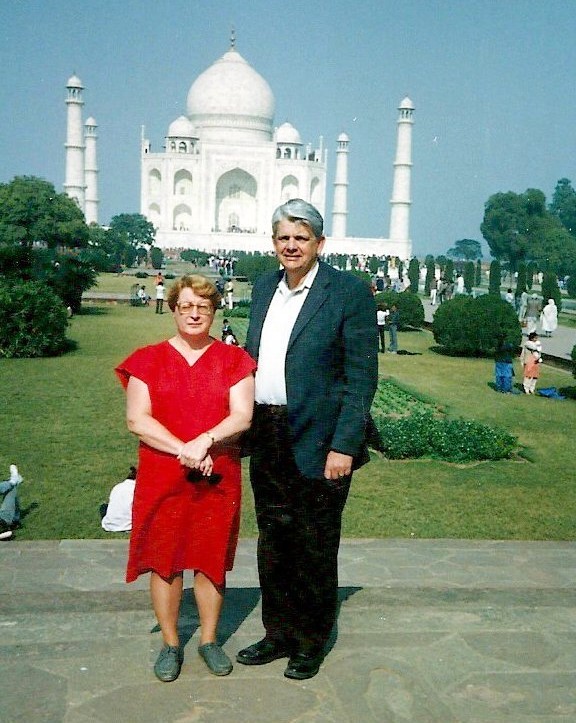 The Allens retired in 1995 with plans to travel the country in their RV. Their travels, speaking engagements, and interim mission trips allowed him to fish for Peacock bass in Panama, and for trout, halibut, and salmon in Alaska.
In fact, one mission project grew out of the Panama fishing trip: native pastors were having to row from island to island to preach, and the mission project enabled them to purchase outboard motors to make their trips easier.
Dr. Allen is survived by his wife of 65 years, Ann Cobb Allen; his three children, Ann Cranwell (Dean), Ray Allen, Jr. (Melinda) and Katie Forbish (Larry); five grandchildren, Michael Cranwell, Becca Ormont, Katelyn Forbish, Jennifer Allen, and Matthew Allen, and three great-grandchildren.
In his obituary, his children noted, "Our father was a man of many titles, Reverend, Doctor, missionary, counselor, humanitarian, speaker, author, husband, father, grandfather, and expert angler. He shared God and Jesus, his stories, and his wisdom with family and friends, and was proud of his many roles in life. Yet, he often shared with us that of all the titles he had or earned in his life, his favorites were Daddy and Granddaddy."