The William Byrd cross country team was headed to Bristol as the paper went to press  for the Region 3D meet. The races were being held at Sugar Hollow Park.
Three teams from the region and five individuals not on those teams will advance to the state cross country meet. The state Class 1, 2 and 3 meets will be held at Green Hill Park in west Roanoke County on Saturday, November 13.
Byrd competed in the Blue Ridge District meet last week at Waid Park in Franklin County. The host Eagles swept the team titles with the Byrd girls taking third and the boys finishing fourth.
In the girls' meet Kylie Cooper of Franklin County was individual winner with a time of 20:24.9. Byrd was led by Olivia Hurd, who finished third overall in 21:24. Terrier teammates Maci Glass and Claire Glover were close behind in fourth and fifth with times of 22:37 and 22:38. Also scoring for Byrd were Rebecca Qiu in 18th and Emma Gordon in 22nd.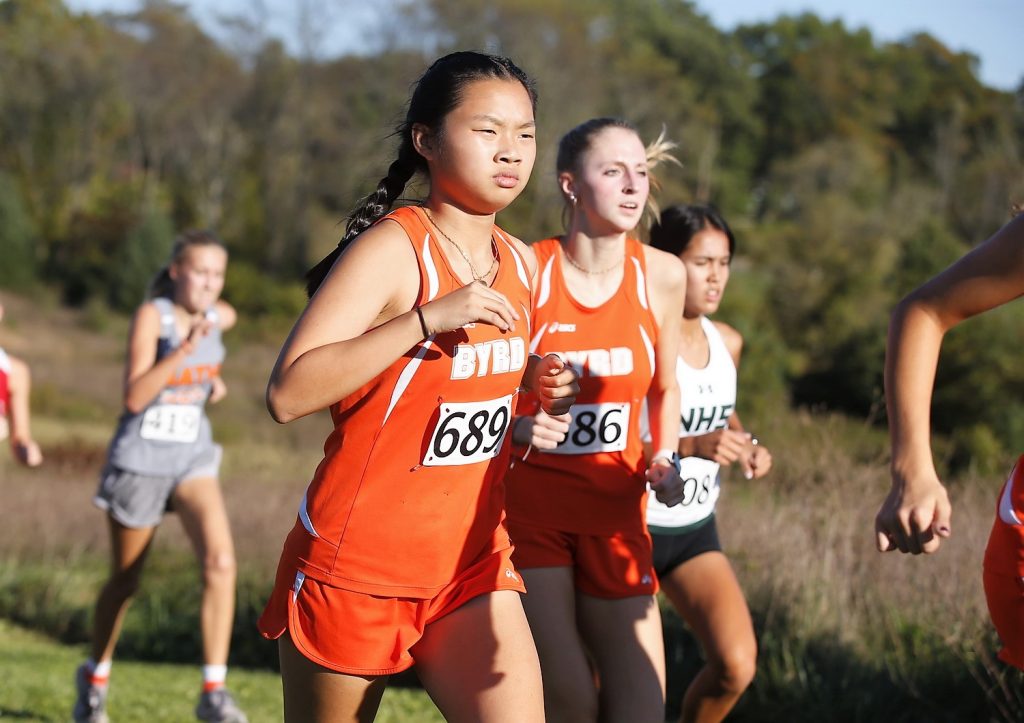 Nathan Atchue of Franklin County was the boys' champ at 17:08. Byrd was led by freshman DeShawn Austin, who finished 15th in 19:17. Also scoring for the Terriers were Stephen Underwood in 25th place, Dakota Bell in 26th, Brayden McCulloch in 28th and Reagan Lilly in 30th.